What are the Goals of Content Marketing for Your Business?
Posted: July 16, 2019 | Author: Seagull Advertising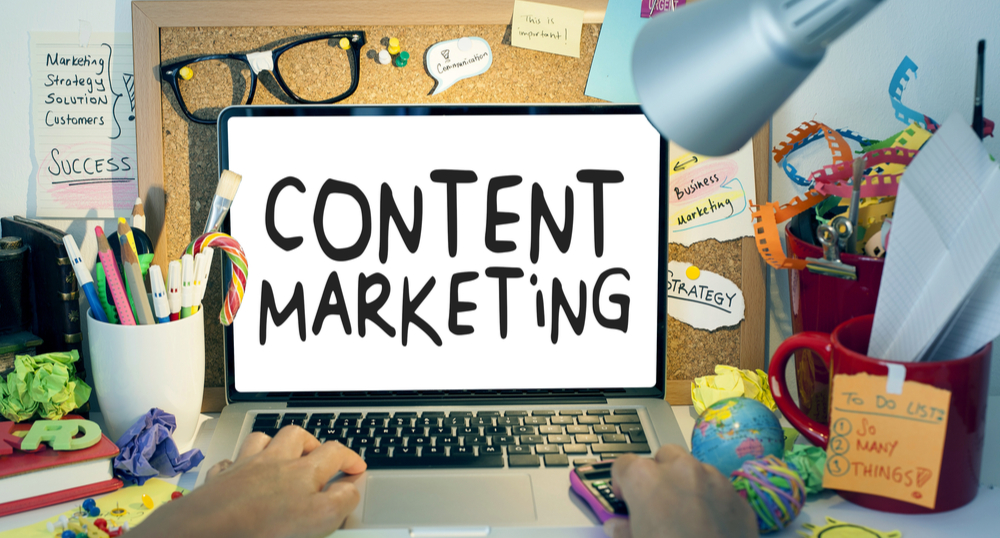 The world has become a marketplace, thanks to the internet and online marketing. As of now, 21.8% of the earth's population buys online, and the number is projected to be over 2.14 billion by 2021 (Source: Sleeknote). Quite naturally, the number of online shoppers will increase; so will the businesses, giving rise to fierce competition.

Therefore, it is a given that more the prospective buyers can understand and relate to your product/service, the more will they be inclined towards using it. So, to develop a functioning relationship with your patrons and also to do good business, the content about your product must be remarkable. Here are some of the goals you can consider pursuing:
Targets to achieve
We all know that among multiple companies providing the same product or service, one or two become particularly favorable to the customers. Now, the shop is in the cyberspace, where every seller has an equal opportunity of getting found. So, the difference must lie in the way it is presented to the customer, that means, the content quality of its online presence.
Here are some content marketing goals you must reach for becoming a known business in your vertical:
Build trust and connection
This is the most useful goal of content marketing. When your content is informative, interesting, and has good quality, then prospects learn to place their trust in your product/service. With an abundance of trust comes the factor of considering your product, and that's when your business takes off. Gradually, when you keep supplying helpful content, especially on a third-party platform, brand loyalty and trust grows even more.
Understand the customer's problems
Good content dives straight into the problems the prospective customers face and provide a solution for them.
What do they want?
What could be their problems?
What are the solutions?
How does the product/service fit in that scenario?
The content written on these lines is bound to be interest-raising for the potential clients and in extension, the increase of inbound traffic and the sale of your product/service. So choosing the potential clients issues as one of your content marketing objectives would be a clever approach for your efforts.
Building up new leads
This is the obvious goal for any business. Your product/service may have many customers, and they are delightful and loyal too. Still, a few extra would not hurt, right? This is because, as the number of clients increases, so does your business; and often, a large number of clients ensure that your company is mentioned in bigger circles.
With content marketing, you establish your brand as a thought-leader in your domain and people start trusting you and what you say. This builds your brand to a whole new level and ultimately 'prosumers' (people who may or may not be your customers, but they vouch for your brand in their network) are built.
This leads to word-of-mouth and it is the highest level of marketing a brand can achieve!
---
---
In summary

Content marketing targets are also dependent on other facets. Along with lead generation, a client-centric approach, and trust-building, the customers have to be pacified against their objections.
For example, a customer may raise an issue that the product/service is far too expensive. A good approach of justifying that can be the explanation of the features & USPs and also the cost-effectiveness in the long run.

The bottom-line to producing any content is to keep it relevant, solution providing and of high quality by supporting it with relevant facts & figures thus making it trustworthy.
---
---