Top Free Search Engine Optimization Tools for 2022
Posted: December 18, 2019 | Author: Ankit Sahu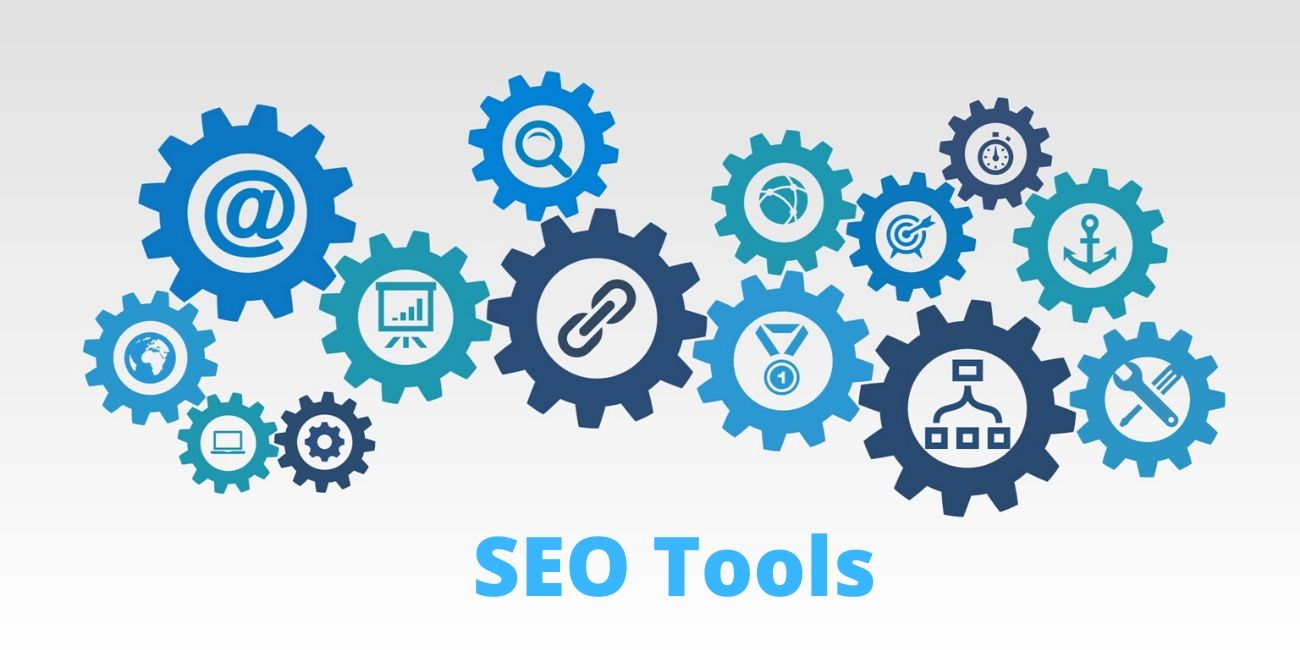 If you are looking for the best of the best free SEO tools to optimise your website, search engine rankings and videos, then you couldn't be in a better place than this. Out of 200+ SEO tools, we have shortlisted some of the best tools to extract the most out of SEO.
Here is the list, check it out.
Website SEO Tools
1. Google's Kit (Keyword Research Tool, Website Audit, Traffic Analysis, SEO Health Check)
Source: google.com
Let us be very clear that GKP (Google Keyword Planner) is one of the best but not the best. There are more advanced tools than Google SEO Tools, but if you are starting with SEO, then it's your bay.

Google makes some of the best free SEO tools.
Find and research keywords with Keyword Planner.

Identify region-specific and overtime Trends with related topics and queries on Google Trend

Uncover and fix technical and on-page issues with Google Search Console.

Analyze web traffic and gain insights with Google Analytics.

Page speed is a ranking factor. Check how fast your website loads with Pagespeed Insights.
Look no further than Google's kit to start your search engine optimization. Because ultimately it's the same search engine you are trying to rank upon, so better use it thoroughly.
2. Answer the Public (Keyword Research Tool)
Source: https://answerthepublic.com/
ATP fetches Google autocomplete queries in bulk and divides them into various lists. That's very useful for uncovering the questions people are asking on Google. The best part about ATP is that it's free, so if you're doing some basic keyword research for a new website, ATP will provide more than enough keywords.

Don't depend on it too much, for your existing website you might have to look at other places such as Soovle, Keyword Shitter, and Keywordtool.io.

One more important feature of ATP is - "vs (versus) Keywords". You'd be surprised how many people search for "X vs Y" keywords in Google. (e.g. "IOS vs Android". And ATP has a section of the results dedicated to "Vs. Keywords".
3. SEMrush (Keyword Research Tool)
Source: semrush.com
SEMrush is an excellent keyword research tool that, among other things, makes it easy to find out what keywords any page on the Internet is ranking for. This tool provides segregated, detailed information about keywords and their position in Search Engine Result Pages (SERPs), the URLs to which they drive traffic and the traffic trends over the past 12 months.

With the help of this tool, you can easily find out what keywords your competitors are ranking for and craft great content around those terms and phrases. Start your 14-day free trial and if you like its features, go for the premium version.
4. Woorank (SEO Health Check)
Source: https://www.woorank.com/
It's not a separate tool or website, but a Chrome extension. First, you get an overall SEO score. Then, Woorank's analysis tool shows you exactly how to improve your site's on-page and off-page SEO.

Another cool feature of this free SEO tool is the social shareability pane. This particular section provides social network data such as the number of likes, shares, comments, backlinks, and bookmarks across popular social networks. This comes to a lot handy when you are trying to use your social media as a front of your marketing acts.
5. SEOmator (Website Audit)
Source: https://seomator.com
It's the simplest tool among all. Just type your website URL, and within minutes you can see how SEO-friendly it is. SEOmator is a free SEO Audit Analysis website which takes no time at all in analysing and, best of all, you can save the results to your computer as a PDF.
Video SEO Tools
Keyword research for videos is entirely different than for text-based blog posts. There are two reasons for this, which are as follows:

Reason 1: Most of your views come from YouTube, suggesting your video to their users. (Not from search engines)

Reason 2: People use Google and YouTube in entirely different ways.


---
---
So it's clear that the same tools which are being used for text-based content can't be used for videos. So, here are a few best tools for your video optimization.
1. YouTube Auto Suggest (Keyword Research Tool)
Source: https://www.youtube.com/
YouTube Suggest works just similar to Google Suggest. Type a keyword into the search bar on Youtube, and a list of suggestions just pops in the right in front of you. Don't underestimate the power of this nifty trick. YouTube is literally telling you the exact keywords people search. Sweet!
2. TubeBuddy Tags (Tag Research Tool)
Source: tubebuddy.com
TubeBuddy Tag is a free extension that shows you the exact tags your competitors use for their videos. Add it on your Google Chrome browser then head over to a competitor's video. Click the "tags" tab, and this will show you that video's tags.
3. VidIQ (Keyword & Tag Research Tool)
Source: https://vidiq.com/
VidIQ is a powerful free SEO tool for keyword and tag research. Though the free version has limitations, it's definitely worth a try if you really want your videos to rank up. You would be amazed to uncover amazing keywords and topic ideas for videos.
4. YTCockpit (Keyword Research Tool)
Source: https://ytcockpit.com/
YTCockpit is one of the few keyword research tools on the market designed specifically for YouTube. So if you want Youtube as your primary media account, then this can come of use in heaps.
5. YouTube Studio Stats (Advanced Keyword Research Tool)
Source: play.google.com
If your Youtube channel has at least some traction, YouTube Studio will be your best source of fetching top keywords. Don't start with this tool, because YouTube Studio only shows keywords that already rank, so new ones might not get a chance and be lost in the long list.

The more you wander, the more you get lost in the ocean of SEO tools, because there are numerous. Stick to the ones mentioned above for a specific set of time and measure your results to reshape your strategy further and further.

Always remember, nothing comes free in this world, whatever little there is, grab it instantly.
For more articles please visit our blog: https://seagulladvertising.com/blog
---
---