Building a Content Strategy for a Startup
Posted: April 23, 2021 | Author: Seagull Advertising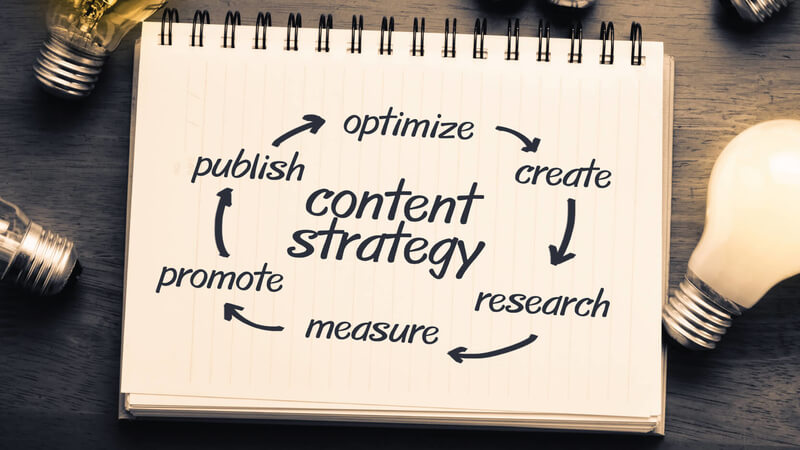 Are you struggling with an empty doc and cursor blinking, poking you to write something at least? But your mind is clogged up with a vacuum, not sure where to begin.

Or maybe you have begun already but you are not sure whether the blogs will perform well? There is constant uncertainty about whether you are going in the right direction when it comes to content strategy for your startup.

We know, building a content marketing strategy for a startup from scratch can be difficult. But if you divide your content chaos into systematic steps each time you sit to write a blog, everything will fall into place. But first,


Why Is Content Strategy Important For Startups?
Startups require as much brand acquisition as possible. You want people to remember your brand every time they encounter it. You want your brand to help people in whatever niche your startup is based on.
To solve all these issues, a good content bank with a fine working blog page works best. Your blogs can bring you organic traffic on a daily basis. But only, if you get it right.
So here's a quick guide to help you through your content strategy building.

1) Deciding Your Niche For Content


Even though this is not a one-day job, still you should be clear about this from the beginning. What type of content will your blog cover. What is the umbrella topic to which all your blogs will be pointing? This is very important for your business to sustain itself organically. If you have a completely opposite set of keywords for every two blogs you write, it will be difficult to rank higher. Even your common blog page will not be able to rank higher on SERPs as the crawlers won't be able to decide what word exactly to rank you for.


2) Fixing On Your Target Audience
Who do you think will read your blogs? Write to them.
It's that simple. Write for your audience so they feel connected to you. Your target audience will be the ones who will eventually go down the marketing funnel and become your converted leads. Make sure you reflect through all your content piece's genuine-ness to these people.


3) Laying Out User Personas
To take a step further in the game of acing target audience identification; lay down your user personas. User personas are imaginary people you build based on your target audience so that these imaginary folks help you figure out what it is that you either sell or help with. These are some simple questions you should ask before you finalize any user persona.
What is their age?
What is their gender?
What is their economical class?
What is their daily routine like?
What is their main occupation?
How many interests they have and what are they?
These are just a few questions to help you recognize personas. You can also make a customized list of questions according to your business.


4) Scheduling Blog Calendar


After you have your topic ready, make a schedule. Decide the days on which you want to publish your blogs.
a) Decide the frequency of publishing your blogs. Is it going to be daily, weekly, or monthly?
b) Decide which types of topics you want to place on which part of the month.

5) Research Keywords
Make a list of keywords you want to highlight in each blog. Sometimes, the process can have sequential changes but having keywords in your blogs will help you rank for your niche.


6) Other Questions You Can Ask Yourself While Writing Any Content Strategy For Startups Or Fixing On A Content Strategy For Your Business Are:
What should be the average length of my blogs?
How formal/informal should my blogs be?
Will it make sense for my startup to have topical blogs?
For a product-based startup, should my blog have video testimonials?
Which competitor should I study before proofing my blog strategy?
How will I promote my blogs on social?
Blog content for startups can be an easy bet if well-organized. For more such content marketing tips for startups, visit our blog page.
---
---