Why is Video Content good for SEO?
Posted: December 11, 2019 | Author: Ankit Sahu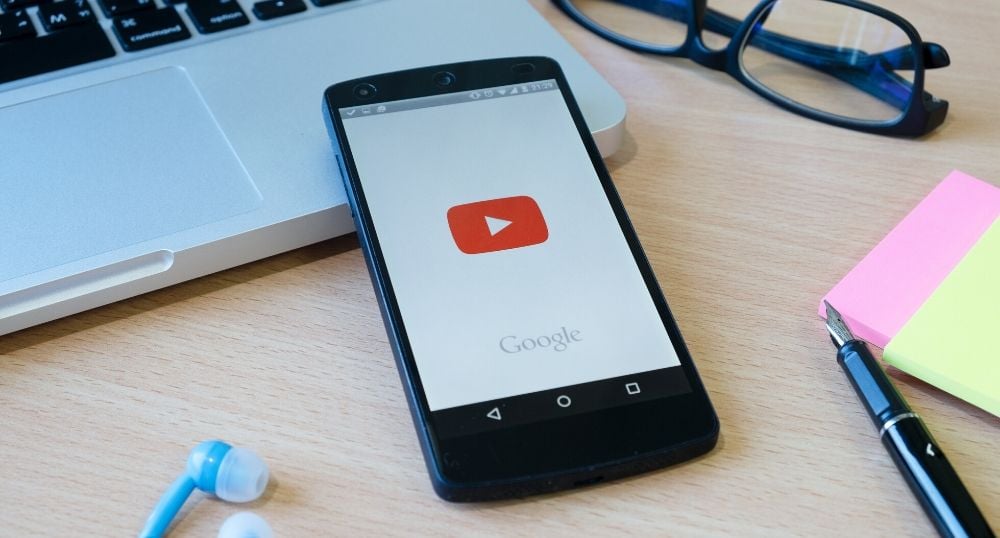 Which is the best place for a winter vacation in India?

If someone asks me this question, I would most probably suggest him or her to do a Google search. "Just Google it to find out the best website to satiate your curiosity", once they have the answer, let's suppose it's 'Kerala'. He or she will automatically jump onto YouTube to see how Kerala looks like; the same YouTube search might also lead to Kerala tourism, food, tourist destinations so more and so on.

The above statement is a simple analogy to understand; how videos have become a one-stop destination to find out almost anything. Do you know that 6 billion hours of videos are viewed every month on Youtube and it's the second-largest search engine on the Internet? (Source: Neil Patel)
Video already makes up 64 percent of all internet traffic
, according to Cisco's 2014 Visual Networking Index, and it's forecast to grow to more than 80% of all traffic by 2020. This statistic can alone provide reasoning for the marketing shift towards videos, production, execution and SEO. (Why SEO? Refer to the analogy. Apart from being an ideal place for the leisure viewing experience, it's also a preferred search engine)
Does video content help in your overall SEO?
A common question which we are trying to answer in this article is "Can videos impact SEO rankings?" If yes, how to act upon it.

The simple answer is "yes, it absolutely can." However, getting SEO benefits from the video isn't as simple as integrating a couple of YouTube or Vimeo videos into a web page and hoping for the best.

Each step requires investment in high-quality video content, plenty of patience and perseverance in sharing that video content far and wide across the web. Right from the titles, descriptions, transcript and tags to every single keyword, every small detail plays an imperative role towards great site-building.
So let's understand the advantages and actions to implement them into your strategies.
A. Videos Prove that your Website Content is Valuable to Google
If you are reading this article, then you must already be knowing that Google's algorithm can understand texts, images, and videos (not literally). Facial recognition to speech transition each infallible detail is being captured and analysed with machine learning. Sweet!

Why does it matter in website building? Because Google doesn't just take text into account when it assesses the relevancy of your web page to a specific keyword. It also checks what other media (images, infographics, videos, GIFs, etc.) you have to offer search engine users.

A right mix of interactive content helps to show Google that your content is distinct and valuable. For content and marketing strategists, important advice is to ensure that your video content is optimised for search (write titles in question form). That means doing video keyword research and including those keywords (Tools: Tubebuddy, ViDIQ, YT CockPit) in your video's metatags.

Best Action (pre-production): Use primary keywords as well as plenty of relevant synonyms while writing the scripts for videos.
Best Action (post-production): Give people a compelling reason to click through to the URLs in your Youtube video descriptions. Maybe a special offer, discount code, extra information or free resources that will add to the advice shared in the video.
---
---


B. Videos Earn Links

Including website URLs in your video descriptions on YouTube or other social platforms is a fantastic opportunity to earn qualified referral traffic. Good videos can help you outreach in link-building strategies because they form a compelling reason for site owners and bloggers to link to you.

The more a video is shared, the more views you earn, thus making your website more valuable and increasing the potential to rank high in the SERPs.

(Important note: This holds even if you embed videos hosted on YouTube instead of hosting them yourself.)

Best Action: Feature your brand on your video. The best way is to include a short title with your logo and website, or just add a relative watermark on the video itself.
C. Videos are Great to Way Increase Your Brand's Social Presence
Not everybody knows that there's a strong correlation between higher shares on social media and top positions in the SERPs. Though social media don't directly impact rankings, it's a free & legit way to link building and website redirection.

(Important note: Keep in mind that 85% of Facebook video is watched without sound, a video on Facebook gets 135% more engagement than a photo, and square videos get 30-35% more views on social media than landscape videos.) Source: https://digiday.com/media/silent-world-facebook-video/

Best Action: Adapt videos for each social platform. Always remember that every social media platform functions differently and serves a non-similar audience. Hence videos should be optimised according to the need.


D. Video can Boost Conversion Rate

An acclaimed report by Hubspot says that buyers are nearly 2 times more likely to make a purchase after viewing product videos than those who don't. Source: HubSpot. This clearly indicates that videos can drive improved conversions.

If you have noticed, watching product reviews before buying an actual product is becoming a common practice. The same goes for services differently. (Source: Google)

Best Action: Make videos about your products and services. Use different formats of videos such as text-based, influencer, description based, animated and more. And measure each video's performance and ride on it.

Final Words

As you can see, video with the right SEO tactics and strategies can multifold your web traffic. Impacts may be direct or indirect. No matter what, the bottom line is that an impact is an impact and it can't be ignored by any means.

In this cut-throat competitive world where there are competitors rising every day, videos can certainly bring a positive paradigm shift for your brand. So as you head into 2020, follow the above best practices, embrace videos, and get to work!


And…

Once in a while, you may encounter the legitimacy of doing all this and try to shift towards paid mediums for traffic. At that time, keep the following in mind.
(Source: https://www.hubspot.com/marketing-statistics)
Video content is 50 times more likely to drive organic search results than plain text. (Omnicore, 2018)
Organic SEO is about 5.66 times better than paid search ads. (New Media Campaigns, 2018)
Including a video in a post increases organic traffic from search results by 157%. (Search Engine People, 2017)
For more articles please visit our blog: https://seagulladvertising.com/blog
---
---