Rise of Meme Marketing
Posted: June 26, 2020 | Author: Rohan Pathak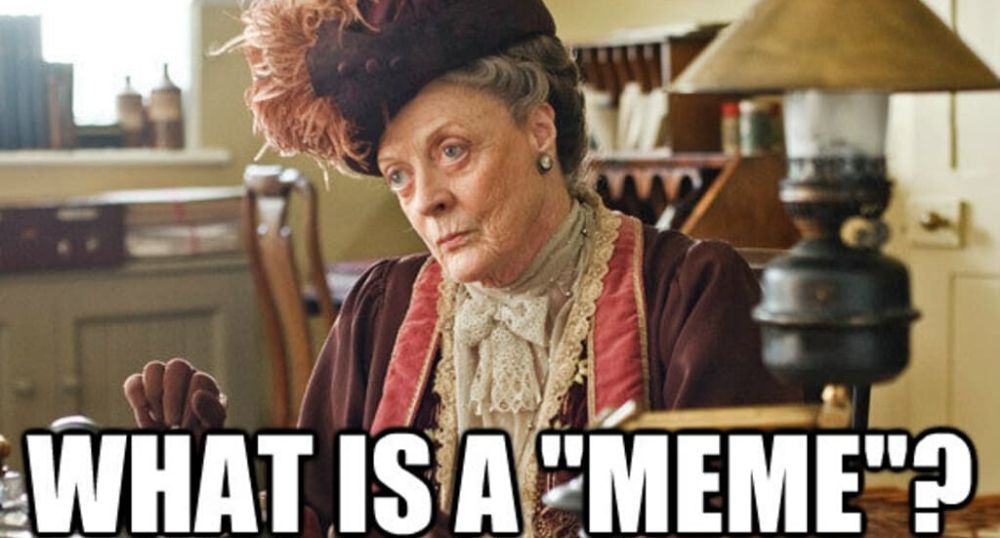 What is a Meme?
Memes can be funny images, videos or even well-structured texts that are shared on social media with the intent of sharing humour. You can make a meme out of anything off the internet today, it may or may not be meaningful but be relatable and shareable. Everything right from a facial expression of a person/celebrity to an adorable animal video, a movie dialogue or even a snapshot of your favourite pop culture movie character can become a meme.
And the fun part is you'd find something new every day. Memes are mostly humourous, but often can also be offensive or controversial to some. They can make you happy, confused or perhaps even annoyed at times.
Image Source: Vocal.Media

In a way, memes have also become a great escape from our stressful lives and make us laugh for the split second that they appear on our phone screens. An escape that has today formed what is called 'meme culture'. A culture that brings together like-minded people that bond over sharing memes. It's what we call the new norm of internet friendship!.
More Helpful Stuff: What Do You Meme? Basic Bitch Expansion Pack - https://amzn.to/3hWSu55
Did you know memes can be used to market your brand?
From being meaningless pieces of humour on social media to becoming a sensational way of marketing brands and content, memes have come a long way. So much so, that a meme is no longer just a piece of content, it is an undefined internet language spoken by or communicated with amongst like-minded individuals. Memes are used by brands for promotion, launches, building brand recall value, communicating trending social ongoings and marketing.
Evolution of Memes
Image Source: Bigradar Website
Back in the day, we've witnessed humorous face clip arts as memes; then there was the use of viral stock images and today, we notice anything and everything can be a meme! Who would have thought a coffin dance ritual video from Ghana would become such a sensation? It's phenomenal how the meme culture works these days and it has evolved globally!

Memes are no longer just used as online banter but they have become a powerful medium of communication with your audience- a way to advertise your brand/ product.
Today, memes can generate brand awareness, attract potential followers as well as increase your social media engagement with the existing followers of your brand and even nurture them with good content. And thus brands have now started to dedicate a marketing budget specifically for meme marketing on Facebook, Instagram and sometimes even Twitter.

A good meme has the potential to reach out to a wide audience due to its social sharing factor. If you create relatable (memes) content that communicates your brand, your followers will become your best marketers online. An avid social media consumer shares at least 10 to 30 memes per day and that generates an abundance of opportunities for you as a brand to reach out to your audience!
Meme Marketing in India
Website Source: Starfishm
India is one of those countries that embrace the meme culture with a whole heart. What's interesting about the Indian audience is that you'd find diversity in cultures as well as demographics. However, the majority of heavy internet consumption is carried on by teenagers and young adults who are the best target audience to practice meme marketing in the country.

Platforms like Reddit, Instagram, Twitter, TikTok, Facebook, YouTube tend to support this popular culture of memes to advertise products and services for brands. Although there is still a lot of scope in this area, brands that use memes for marketing purposes tend to generate an engaging relationship with their audiences.


Brands that use Meme Marketing Successfully

Every brand is now jumping onto the meme marketing bandwagon. It is one of the most successful and most price-efficient ways of communication and engagement for brands. To be putting it in clear perspective, consumers love finding brands that tell stories, brands that they can relate to.
And what's better than finding brands that also bring a smile or a crack a laugh once in every while. For brands, it generates a recall value in the consumers' minds, creating a relationship to be their preference in the consideration stage of their buyer's journey.


Here are some reputable brands that are great examples of meme marketing :
Durex:
Source: Durexindia Website


MumbaiPolice:
Image Source: Instagram/mumbaipolice


Swiggy:
Image Source: Instagram/swiggyindia


Tinder:
Image Source: Tinder Website


Netflix:
Image Source: Netflix Website
Things to consider while Meme Marketing
Choosing meme templates that fit your brand image:

There are hundreds of meme formats available on the internet, but not every meme fits your brand guidelines or suits your brand language. Ensuring that you pick the right style can avoid miscommunication of wrong positioning of your brand.
Reacting to trending topics: Memes have trends too and sometimes a great way to put your brand out there is jumping on the trend bandwagon! If you want to reach a wider audience, trends can be a quick and easy way to go.
Welcoming user-generated memes: Just as user-generated content is a metric to validate your brand engagement, so are memes. People who love to engage with your brand will willingly generate memes about/for your brand. It's a healthy practice for your brand to share those too. You can even commission meme artists to generate regular meme content for the brand depending on your requirements. There are even dedicated companies/agencies that can help your brand to generate memes.
Going for maximum creativity: When it comes to dealing with content, it's all about quality. More creativity = higher social engagement. You don't necessarily have to try too hard, only use your innovation and generate relatable content to give it a funny angle.

Avoiding sensitive topics:

Sometimes memes can come with a sense of humour that may hurt religious, political or emotional sentiments. Ensuring you consider a topic that may not appeal to a certain audience is also important. It's best to avoid sensitive topics or even using dark humour.
And that's it. I hope you enjoyed reading the article.
---
---