How To Use Facebook Groups To Engage Customers?
Posted: January 7, 2021 | Author: Seagull Advertising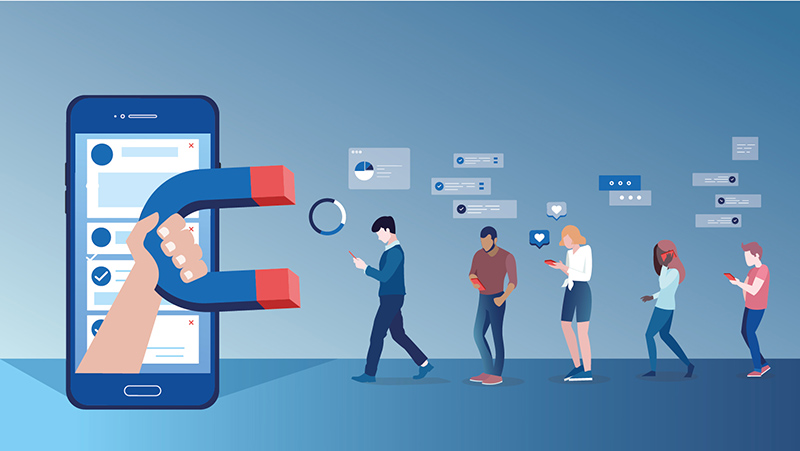 Facebook Groups are an effective way to create a strong community, increase engagement, and improve relations with clients for your business at free of cost. On one hand, where Facebook Pages feel like one-way traffic for brands to share updates, Facebook groups, on the other hand, are a space for users to get in touch with like-minded people about shared interests.

If you are ready to build a successful Facebook Group for your business, then in this blog post, you will find definite answers to how to use Facebook groups for marketing? What is the Facebook group marketing strategy? How to increase Facebook group engagement? and various Facebook group engagement ideas.
So read on to know all.
What's the difference between a Facebook page and a Facebook group?
Image Source: Dr. Aisyah's Website
Facebook pages are a platform for broadcasting a point of view and creating an authentic, public presence with related content about product and services. Your business' Facebook page is your public-facing Facebook address. It is the official place for business updates and practical information. Here you can share organic posts and reach your followers. It's visible to anyone on the internet, and only official brand representatives can create one.

Facebook groups are a place for your fans/leads/customers/readers to come and bond. It is a place for discussions, comments, conversations, rallying around common causes, learning about your product or getting access to exclusive knowledge about the company.

In simple words, we can say that Pages are for broadcasting content, and Groups are for discussions and conversations. And your business should probably have both.
Why Create a Facebook Group for Your Business?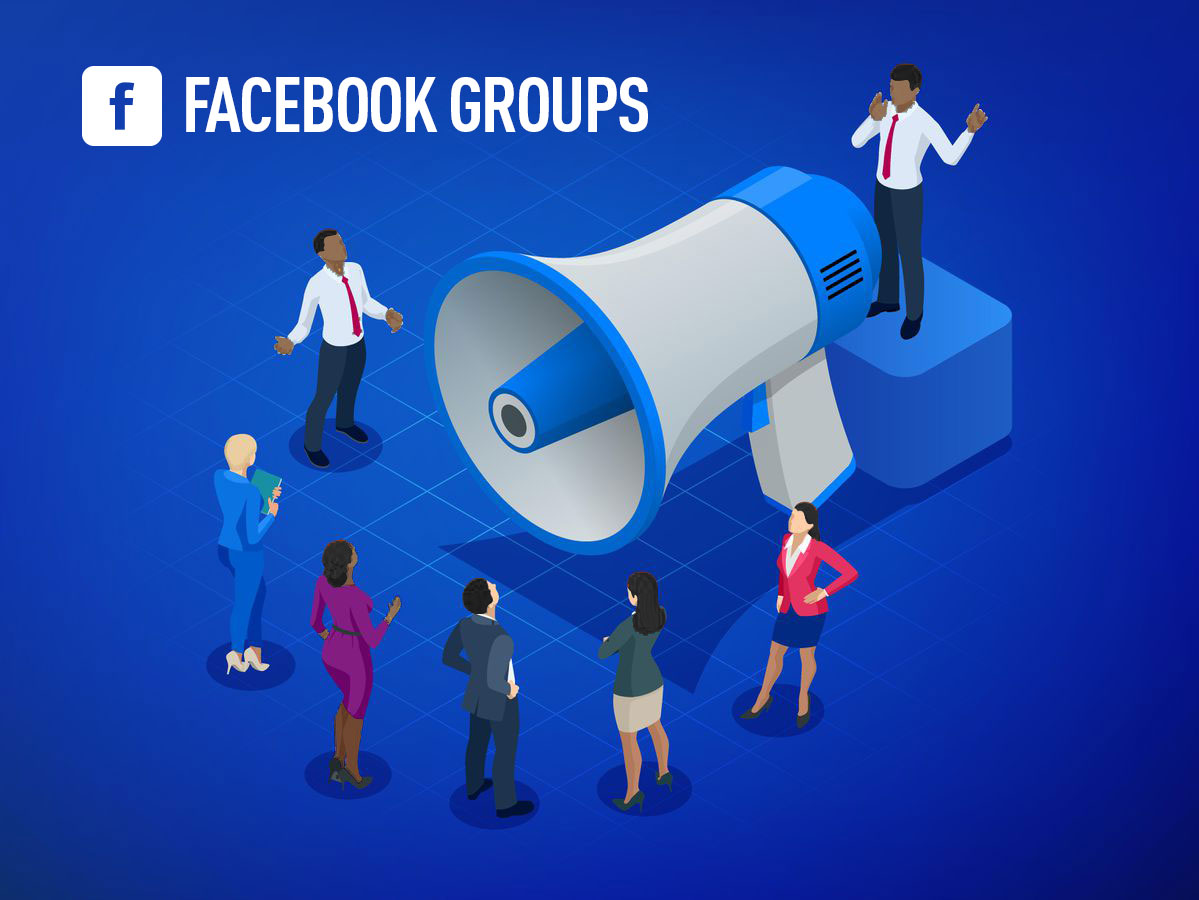 Image Source: Trinibiz Website
Facebook Groups provide a lot of amazing benefits that can help your product or service offering stand out from the crowd. Facebook Groups allow you to:
Own a space where conversations can occur between you and your clients
Control who is part of your community
Create a safe space for your customers to speak
Monitor and register audience sentiment
Revert to queries and resolve issues
Build communities around subjects your brand stand for
Gain a good of an understanding of your audience's demographics
Get honest feedback from customers
Get insights for improvement
How to create a Facebook group for business?
Remember that your Facebook page can actually be an admin of up to 200 different groups, so you can start with a dummy group to get the hang of it and then move to real ones. Create groups on different subjects and topics by the following method.
To create a Facebook group on a computer:
Your Facebook page should be the admin
Click 'pages' in the left menu and select your page
Select the 'groups' tab in the left column
Click 'create group'
Once created, you can add members and customize group with additional details
To create a Facebook group on a smartphone:
From your news feed, tap the menu button (three horizontal lines) then select 'pages' and select your page
Click more (three horizontal dots) at the top, then tap groups
Click 'create group'
Once created, you can add members and customize group with additional details
How to use Facebook groups for business?
On the front, your Facebook group might appear as a social club, but the reality is, it's an amazing business tool. Under your group, customers might be chatting on common topics and forming friendships for a lifetime; while you'll be busy reaping the benefits from your top fans gathered in one place. Here are a few ways how you can leverage your Facebook group for your brand benefit:
1. As a customer support community
When someone in your group is throwing a question or looking for help in terms of guidance, you can be the hero by addressing the issue and showing off the heroism to the rest of the community by pushing it in the group. In today's age, nothing works better than sharing important information for free, and online users are always actively seeking the answers to numerous questions.
2. As a learning and engagement tool
In a post COVID era, people have realized the true power of Facebook groups. Some have been converted into classes and guidance centres to share and receive vital information. Whether it be a digital course on how to give yourself a manicure or learning basic coding and web development or you're hosting a live stream of an interview with the world's leading chef. Either way, this sort of content encourages people to participate and revisit your page often.
3. As a feedback forum
If you want to know how customers feel about your existing product, services, or brand, just ask. Even when there is a new launch, ask what the community think about the product or service to make improvements and gain insights.
4. As a place for fans to connect with each other
As we already told you that new friendships would be formed on your group and it's actually really great for your business. There can be nothing better than BFFs creating memories involving your brand on digital space.
5. As a revenue stream
Here is an opportunity to provide value to your loyal followers and make a little cash by promos and sponsored content. (Don't do it often and maintain the authenticity of the group).

A good community always attracts other brands and be a part of something large. But if you want to keep your group to your brand promotion only, then it is a great place to share offers and flash sales.
At The Bottom
Facebook groups can build a really powerful path to walk your expertise across your targeted audience; create a lively engaged community; and find new customers, peers, and partners via good content. So start rolling with the Facebook group and let us know how is it going in the comment section below.

In case you face any problems then do reach out to one of the top digital marketing agencies in Pune - Seagull Advertising. Our experts will help you out with all your queries regarding digital marketing.


---
---