Healthcare Industry: In-house Digital Marketing or Expert Support?
Posted: March 25, 2022 | Author: Seagull Advertising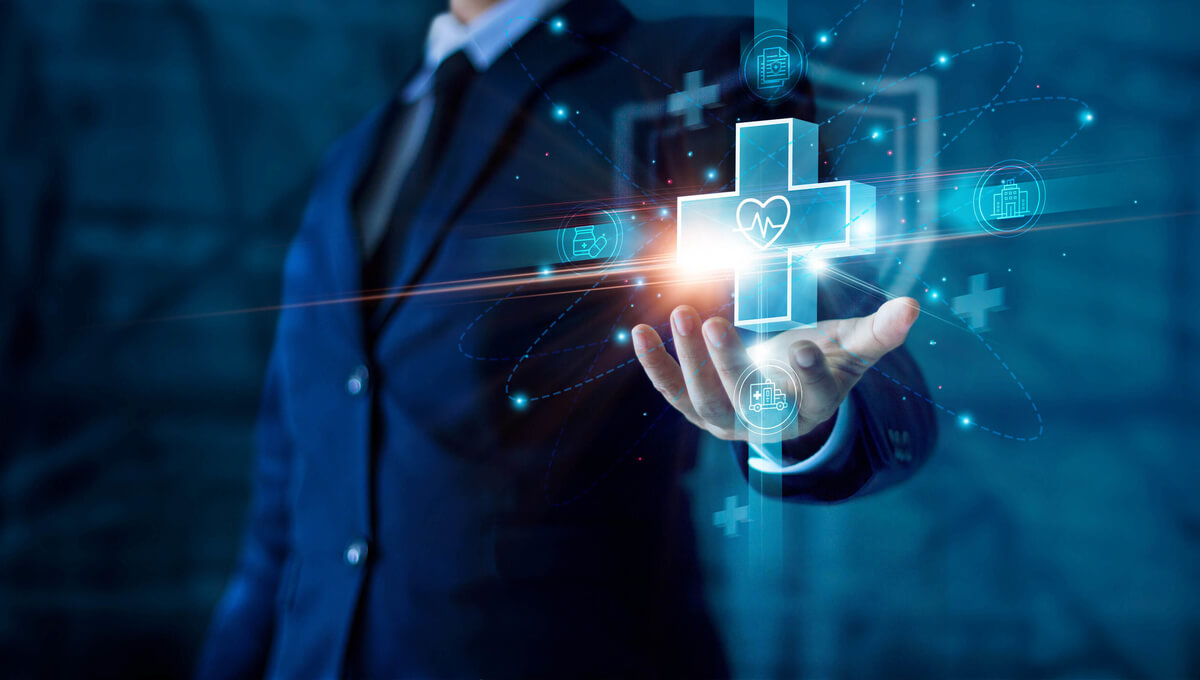 Various industries are evolving through new inventions and innovations together. A medium that has completely revamped day-to-day functioning and lifestyle is the digital medium. Smart devices are the new oil lamps, and with a few taps on the screen, the genies arrive. Be it services or products, each industry is aiming to enhance its businesses through digital platforms. And if you are a healthcare brand looking for the same, then being active on the digital forefronts is essential. Read on to know why healthcare digital marketing is the way forward for your healthcare brand.

We all are aware of the benefits that can be availed through the digital medium but to highlight field-specific results, here are some healthcare industry statistics (digital):
66% of internet users look for information about a specific disease or medical issue.
Paid searches have an average conversion rate of 5.1%.
84% of consumers trust reviews as much as personal recommendations.
52.3% of patients have a higher likelihood of making a phone call after searching on Google.
77% of users research prior to booking an appointment. There are 70,000 health-related searches per minute, every day.
Digital marketing can generate three times as many leads as outbound marketing and cost 62% less.
Considering These Statistics, a Healthcare Brand can Choose any From the Two Approaches:

Set up an in-house digital marketing team
Hire expert support
In-house Digital Marketing Team


Setting up an in-house digital marketing team is a good aspiration to nourish but comes with several challenges. Firstly, one will have to learn everything about digital marketing to understand the functionality in detail. Secondly, you will need to indulge in the process of finding the right-fit professionals for your team. Which does not happen in a jiffy. To look out for skilled candidates who have worked for the healthcare domain in the past and have delivered results can be a task. However, if you manage to do so, it is only half the job done. The next one is to establish seamless functionality among the team members which is time consuming and also influences the turnaround time. Another factor that plays an important role is time allotment. Growing an in-house digital marketing team can consume a good amount of time from your daily schedule which otherwise can be used to focus more on your expertise. Also, the ever-evolving digital marketing technologies demand consistent learning and updating to reap the best results. If you are aiming at quality results in less time, hiring an agency can be highly beneficial.

Expert Support
Digital marketing agencies are equipped with tools and expertise to procure the best results effectively. Digital agencies have the right-fit talent to understand your brand and regulate things to scale up the results. The operational and various other processes are in place at a digital agency which enhances efficiency. To run a campaign with precision is not as easy as it seems. Deep research and deep insight inspire something that makes an impact. It's this expertise that has been developed and refined over years to bring out something that touches the prospects instantly. Hiring in an agency is done on various touch points and hence enables the agency to get the best candidates.

Hiring a healthcare digital marketing agency can set you completely free in turn giving you more time to enhance your expertise. Healthcare digital marketing services open various gateways of brand promotion that you might not be even aware of for now. An agency has to keep up with the day-to-day technical modifications happening on all ends. This is why agencies are quick to use these modifications to your brand's advantage. By working for various sectors, digital agencies gain extensive experience which is helpful in altering demographics, doing changes on various parameters to churn out the best results in a blink of an eye.
When it comes to healthcare digital marketing solutions, we never miss a chance to highlight our growth journey. Seagull Advertising is a 27 years young digital marketing agency that has its wings spread wide across to offer all that a brand needs to soar high. After having worked for a diverse clientele from sectors such as – FMCG, Real Estate, Education, Healthcare, Automotive, E-commerce and more, we are equipped with effective methodologies that have proven to be highly successful. Our work has made several brands gain the desired results through clutter breaking work on the ATL and BTL platforms. But when it comes to the healthcare industry, we ace the digital forefront. Let's connect!
---
---