Healthcare Marketing: The Shift from Traditional to Digital
Posted: December 10, 2021 | Author: Seagull Advertising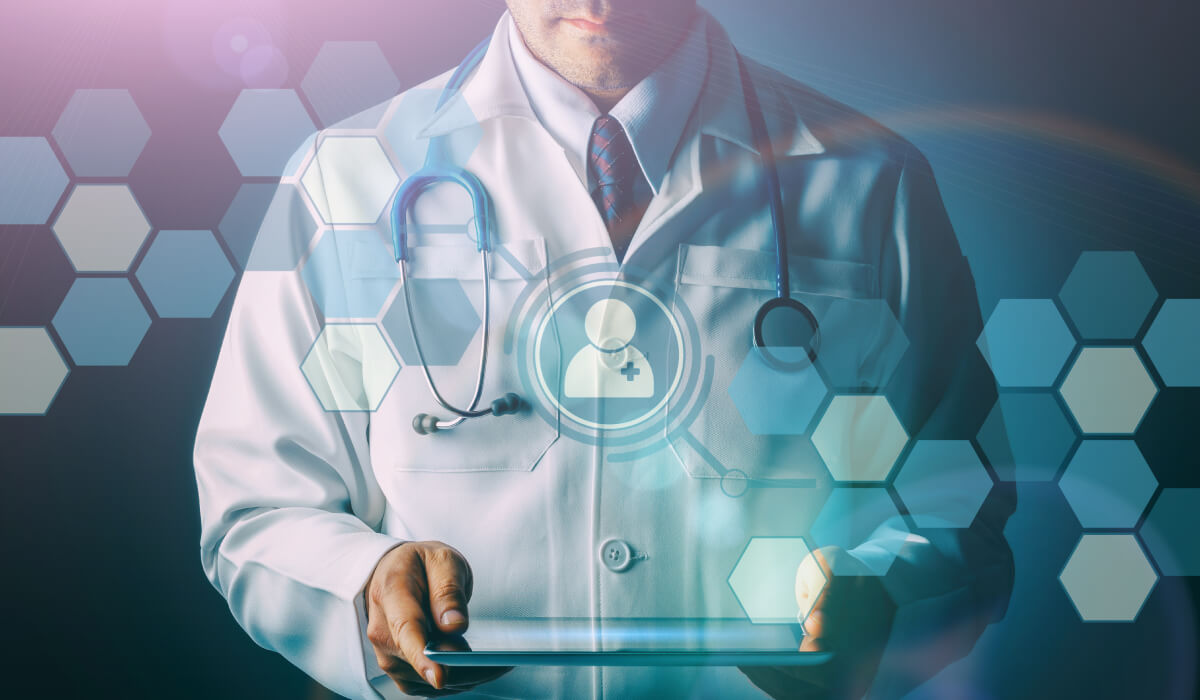 After the internet disruption, there has been a massive shift to digital marketing in most industries. The healthcare industry has followed suit as well; a lot of medical advertising is now online. There is a great shift in what is being said and where it's being said. Ads of all industries (including healthcare) have started understanding and utilizing user data to give more personal recommendations. Let's understand how the marketing game changed from traditional to digital for the healthcare industry in detail.
Revolutionized Healthcare
Digital trends in healthcare and pharma have been noticeable in two new formats: online appointment booking platforms and online pharmacies. Both of these platforms are completely new formats that have come up recently. You can even book consultations that are conducted virtually. This has created a radical shift in access to healthcare services; the key is greater accessibility to doctors of your choice, and more transparency in the kind of treatment you will get. Competitive pricing has also benefited the end-user, as he/she can now find several affordable options to access healthcare. The latter, online pharmacies, have also cropped up by the dozen. The way they work is simple enough: an eCommerce platform that sells medicine and wellness products.
Digital Marketing for Healthcare Industry
As effective as traditional advertising is, the use of digital marketing in healthcare has done leaps and bounds for brands to communicate brand voice, launch new products and communicate effectively. In fact, a lot of healthcare brands choose to communicate a lot of their information in a digital format. This can be in different versions like Pay Per Click ads, targeted advertising or even native ads. One of the best aspects of healthcare marketing is its potential for user generated content. Personal experiences and recommendations are now available at the touch of a button.

The competitive edge that digital gives to the healthcare industry is radical, to say the least. From hospitals to individual practitioners, all are in the game and have been competitively benefiting out of it. It's not just about broadcasting your selling points anymore; customers already know what they need before you advertise to them. Credibility has overtaken brand value, especially in a sector like healthcare. Healthcare digital marketing solutions can come even from a small practice that has good reviews, established doctors and competitive pricing. With allied innovations like inbound marketing, organic searches and social media, the healthcare advertising industry has seen an extraordinary disruption.
Digital Marketing for HCPs
The impact of digital marketing in healthcare has proved to be beneficial for Healthcare Professionals (HCPs) and private practices as well. Doctors can now follow up with post-sales communication, to add value to the patients' treatment journey. The benefits of this are two-fold: firstly, the doctor can understand the post-treatment journey for medical insights. They can also make the period after the treatment more comfortable for the patient. Secondly, patients can track their health journeys properly, and take comfort in the fact that any post-treatment ailments can be notified to the doctor at the earliest. In a nutshell, the healthcare industries have brought patients and professionals closer than ever, taking medical data and customer satisfaction to the next level.
Digitization Beyond Medicine
The trends of health and wellness have taken the social media sphere by storm. With an insurgence of fitness influencers and the buzz around holistic wellness, the importance of digital marketing in healthcare has taken on a new dimension. Fitness apps are in the realm of providing wellness, not just diagnostics or treatment. These platforms focus on food tracking, fitness tracking, guided workouts, meditation planning and much more with a unique aim; to improve the quality of life for the end-user. These apps are obviously more personalized than general diagnostic or treatment-centric apps. They have a wider user base with varied ages, geographies and lifestyles. Hence, these brands capitalize on opt-in user data to sell and promote health-centric products and services. All things considered, the digitization of healthcare has changed the industry forever— and it is definitely here to stay.
---
---