PPC, SEM, Google Ads, Search Ads: Are These All the Same or Different?
Posted: February 25, 2022 | Author: Seagull Advertising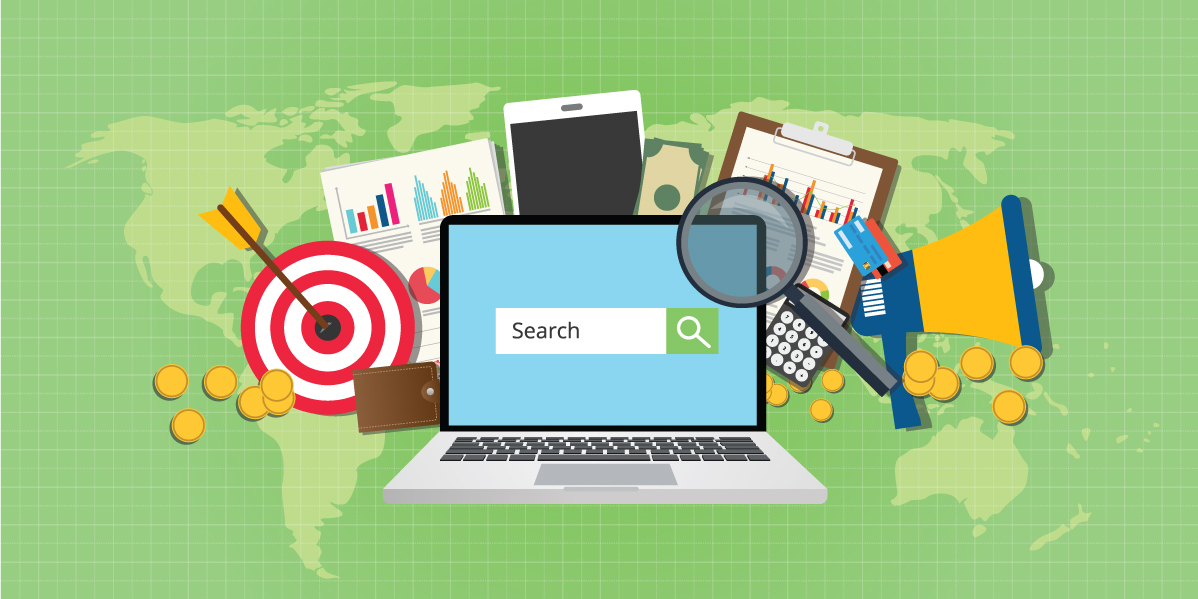 DIGITAL IS SIMPLE. And this piece is for highlighting that simplicity. All businesses which are active in the digital domain or are planning to grow better through the digital front – here's an expression for all that looks complex.
If Brands Are the Players, the Field Is – Search Engines.
When you need some information, be it a product/service, a place to explore, or maybe ingredients from a cuisine, you place your ask to the search engine and instantly get served with countless options. The challenge is all about being the first one to address the user. Being there at the top in the user's feed.
SEM – Search Engine Marketing
Search Engine Marketing is a process to make your brand rank at the top in search engine results. To achieve this goal, SEM is detailed into the PPC (Pay-Per-Click) model.

PPC - Pay-per-click as the name suggests is a method where the advertiser pays a fee for every time a user clicks on the advertisement. This model is effective when the brand aims at instant promotions and quick results. PPC campaigns help the brand gain traction faster and are also useful in scaling brand awareness. PPC is a valued model to run campaigns and to reach the audience at any given period.
SEO - Search Engine Optimization
SEO is different from SEM. Here the attempt is to let your brand grow organically. And a few years down the line, see it standing as the strongest in its respective domain.

SEO - Search Engine Optimization is about making brands grow organically. These processes (like PPC) don't involve any kind of costs and are vital for the long-term growth of the brand. Through regular content updation, and other organic methods, SEO helps your page evolve better in the digital space in turn making it stand strong over time.
Targeting Difference:
1) In SEO:
The targeting that is done, happens on the notes of Keywords. Keywords are specific terms that users search for.

For Example:
"Best Healthcare Service Near Me"
"Best 2 BHK In Pune" or so on.



2) In PPC: Targeting happens on various touchpoints.
While promoting an ad through the PPC model – the advertiser can target the advertisement on parameters like – Age, Location, Gender, Parental Status, Audience, Placements, Income, and so on. One of the advantages that digital advertising harnesses is that the target audience demographics can be altered/modified in the middle of a running campaign/promotion.
Google Ads
Google ads priorly known as Google AdWords, is an online advertising platform developed by Google that functions on – Pay Per Click Model.
Many sectors are actively using Google Ads for brand promotions, to scale up their sales, and increase brand awareness. The top industries include – Healthcare, Real Estate, Manufacturing Industry.
The Healthcare industry has to address the emergency needs of prospects. And as a healthcare brand, to address such needs, brand visibility matters. Both models are essential but PPC for healthcare has proven to be a great success. Healthcare PPC advertising has enabled healthcare brands to address emergency needs. The ever-evolving industry sees new technologies every day. When healthcare institutions adopt effective technologies, highlighting them for prospects becomes essential. The PPC model plays an important role in making the availability of such new technologies noticeable for possible prospects.


The Real Estate Industry is the most competitive industry and is expected to reach a US $ 1 trillion market size by 2030. When such is the case, planning for long-term growth through organic routes (SEO) and breaking the clutter through paid campaigns can be an absolute winner. PPC real estate marketing is already playing an instrumental role in India's rapid growth.

Through the digital forefronts, the Manufacturing Industry is aiming to reduce distribution costs. With never seen before digital benefits like being able to advertise to the customers directly, the industry is considering the digital front above everything else. The industry is adapting new methods of advertising and indulging indirect delivery through the new technology options available.

Standing informed is as important as being part of the process. As a business owner, being aware about elementary facts helps in many situations. You hold the authority to suggest modifications and analyse performance. However, for better execution, you can always hire the experts – Seagull Advertising. The best digital marketing agency in Pune which has helped countless businesses soar high with its ingenious methodologies and extensive expertise. After having worked for categories such as – FMCG, Healthcare, Real Estate, Education, E-Commerce, Automotive, Travel, Lifestyle, and Green Business, we at Seagull, understand businesses and know ways to make marketing work for them. To start your growth journey, get in touch today!
---
---