How To Sell On Facebook And Instagram?
Posted: October 23, 2020 | Author: Ankit Sahu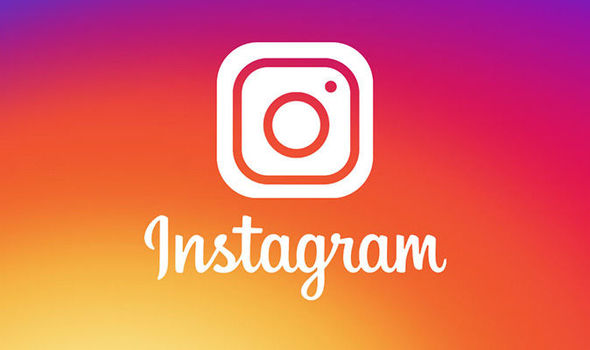 Do you also want to sell your products through Facebook and invite millions of FB users to your digitally integrated market place? If yes, then we have some amazing insights and knowledge to offload. In this blog, you will learn about Facebook and Instagram marketplace, how to sell on Facebook? How to sell on Instagram? How to promote business on Facebook? And a lot more.

Interested in finding out all? Then let's go…
(And don't worry. We are not going to bore you with the history of e-commerce and changes in shopping experiences. If you are reading this blog, you already know everything.)
6 Minutes Read

So shall we discuss the elephant in the room first? Of course.
Facebook has more than 2 billion users worldwide. That means millions of customers for your product or services. And why would someone want to buy through Facebook? Because it's easy, it's convenient, it's cheap, and it's quite fancy.

Look at these CNET report- As of October 2018, more than 800 million people globally use Marketplace each month to browse, buy, or sell items. Isn't it amazing how e-commerce is growing?

If you own a brand or marketing someone else's brand, you can leverage this growth too. You just need to create an account, a page, register with the Facebook business/commerce manager, create a collection, customise your storefront and publish your shop. It's as simple as it sounds. And it's completely free. (You don't even need to build a website)

Once the FB shop is in place, integrate a payment system and start listing your products. Follow these simple steps:
Go to the 'Shop' tab on your Business Page.

Fill in tax/payment details, or select a checkout option.

Add products, sizes, price, colours, description, etc.

Organise products into collections.

Manage orders.
If you have questions, then it's always better to read from the trusted sources. So if you don't know how to create a page, a catalogue, needs help in understanding business manager and payment systems. Read on Facebook only. Here is the link:
How To Sell On Facebook And Instagram?
Image Source: Business Facebook Website

Understanding FB marketplace will take you far. So here is some brief information: It's a digital store on your Facebook page. Here you can show all your products, name them, tag them, price them, show discounts, add sizes, add payment methods, etc. It's same as a physical store but without any of the hassles.

At FB Marketplace, people can easily find what they're looking for by filtering their results by location, category and price. Here is the category list of what you can sell on FB:
Classifieds

Clothing & Accessories

Deals

Electronics

Entertainment

Family (Not literally)

Hobbies

Home & Garden

Housing

Vehicles

Though there are tremendous benefits in FB selling, some considerations also need your attention before diving right into it.

1. Orders must be shipped within three days and received within seven days.

2. Not all e-commerce platforms sync with Facebook Marketplace. Below are examples of e-commerce platforms Facebook Marketplace has partnered with.
BigCommerce

ChannelAdvisor

ShipStation

Shopify

Zentail

Quipt

CommerceHub
3. There will be lots of communication/messages from buyers. As FB Marketplace is new, educated your buyers and help them with the smooth shopping experience.

Note- If you have an e-commerce website, then sync it with your Facebook shop as soon as possible. Syncing will allow you to control your inventory across both platforms from one place, and for any updates to carry across to both stores. If you don't have a website, then just market on FB. Once you have enough money and manpower, work on your website. Controlling large inventory and scaling up the business are still limited on FB.


Now that we have had enough discussion about FB Marketplace. Let's move to Instagram.

Image Source: Instagram Website

Step 1: Switch To An Instagram Business Account. Here's how to quickly switch to an Instagram Business Account On Your Instagram profile:
Go to your Instagram profile and tap the three horizontal lines in the upper right corner.

Then, tap Settings and Account.

Tap Switch to Professional Account and then Business.

Once you've switched, you'll be able to add details to your profile (like contact information and business category).

Simply tap Done after you've added your details.

Step 2: Actually, there are no more steps. Once you have created your business account, you are ready to sell. Just make sure to link it with your Facebook page. (Instagram Settings -> Accounts -> Linked Accounts -> Facebook.) That's it!

Post beautiful creatives on Instagram feed/stories and don't forget to tag all your products for pricing. Either you can redirect the user to your website or your Facebook page. But make sure that the redirected page has payment integration so the customer can smoothly tract and check out.

And lastly, have fun in selling. Bring all your passion for creative catalogues, writing descriptions, editing creatives, making stories, etc. The market is already cluttered with thousands of products so to stand out; innovate continuously. Or get ready to worn out.
In case you need more help in understanding the nitty-gritty of social media and online market place. DM us or visit our website for more contact information: www.seagulladvertising.com.
---
---