What Are the Different Types of Branding?
Posted: October 8, 2021 | Author: Seagull Advertising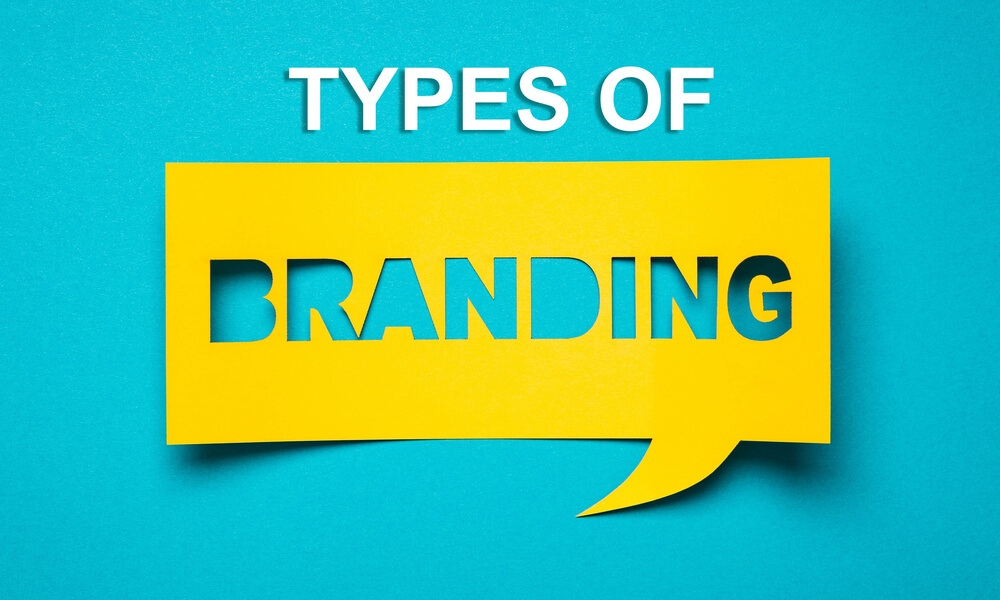 Branding is important because it creates a captivating impression on the audience and informs your clients and customers about what to expect from your business.
It is a method of distinguishing yourself from competitors and specifying what you offer that gives you an edge over them. Your brand is created to accurately represent who you are as a company and how you want to be interpreted.
Because of the overall impact, it has on your company, branding is absolutely critical to any business. Branding has the potential to change how people perceive your brand, drive new business, and increase brand value. However, it also can have the opposite effect if done incorrectly or not at all.
Different Types of Branding:
The practice of marketing people and their careers as brands is known as personal branding. It is the ongoing process of establishing and maintaining a person's, group's, or organization's reputation and impression.
Personal branding defines success as a type of self-packaging, whereas some self-help methods highlight self-improvement. Your personal brand has the power to make or break a wide range of growth opportunities, regardless of your industry or professional status.
When developing your brand begins to feel like a job, remember that it is important to grow your career. Also, keep in mind that the majority of your resources, time, and effort will most likely be spent upfront.
Creating and improving new profiles, creating content about yourself and your work, evaluating your goals, and designing a brand strategy can all feel overwhelming. However, once you've laid a solid foundation, you'll have a blueprint to follow that will make the entire process much more manageable.
The process of branding a product is known as product branding. It is the identification you give your product to stand out in a sea of competitors and connect with the people with whom it is most compatible.
That distinct identity is your product's brand, and each of its tangible aspects is your product's brand identity. Branding is more important for some products than others because factors such as perceived quality, sourcing, perceived value, and functionality matter more with some products.
Accurately defining your brand recommends some introspection. Take some time to research who your product is intended for, where it fits into its specific market, and what distinguishes it.
Service branding creates a healthy pressure to provide excellent services. While all brands should do their best not to risk alienating their customers, service branding goes a step further; it focuses primarily on adding perceived value to customer service and uses it as a marketing advantage.
Cultural branding is a useful tool for figuring out how brands affect and influence culture over time. To remain relevant, the most influential brands have used cultural branding teaching in some form.
Finally, it is a lens through which to see how a brand relates to and embraces the feelings of a group or society.
When you walk into a physical store, it has a distinct look and feels that is unique to that brand. This is an example of retail branding activity. Intentional design choices such as its layout, light fittings, interiors, background music, display fixtures, and even the type of flooring are all carefully selected to create a living brand experience for every buyer who enters the store.
Retail branding is essential for any company that operates in a geographical place. Online shopping has experienced tremendous growth in recent years, and this trend is unlikely to change anytime soon.
So, in order to keep customers coming through the doors, retailers must up their branding game and transform their stores into experiences that customers want to return to and revisit.
If a company were a person, its corporate branding would be how it expresses its personality. Corporate branding is a series of design decisions and actions that converse key aspects of the brand, such as its:
Exclusivity
Values
Mission
Vision
Pricing
Target Audience
Corporate branding extends beyond website design and advertisements. It involves the company's social and professional conduct, such as collaborating with specialized charitable organizations or responding to current events. In addition, corporate branding frequently extends to a company's outreach efforts and company culture, which shape how the audience sees the company.


As the name implies, online branding is branding that occurs online. In contrast to specific types of branding, such as personal or product branding, online branding is a broad category that encompasses all types of branding that occur on the internet.
It is how a person positions on social media, the type of online ads that a service provider runs, and all design decisions that go into email newsletters, landing pages, responsive web design, and automatic message responses.
Digital customer service guidelines usually include the use of the same vocabulary as the brand's in-store associates. Otherwise, you might notice that a brand's digital design choices are similar to those of its physical store, effectively bringing its offline atmosphere online.
Merchandise and printed products are examples of offline branding. Offline branding is retail branding. Personal branding is also essential to bring to a client meeting or an industry convention.
That could include your wardrobe, the location of your client meetings, the make and model of your company cars, and even the brands of equipment you and your team use.




In The End...
Most of the time, it's challenging to make a brand stand out because there are so many different methods to describe a single brand. Marketers should, in any case, ensure that their brands add value and are consistent with the broader brand strategy. Furthermore, in order to create a successful brand, one must ensure that it remains relevant and, above all, that it can be differentiated in any context in which it is used.
In case you want to know more, meet our experts in a one-on-one call or face-to-face. Seagull Advertising is one of the best branding agencies in India. We are known for our meticulous approach and a to z solutions.
---
---