5 Reasons Start-Ups Need a Brand Strategy
Posted: May 16, 2022 | Author: Seagull Advertising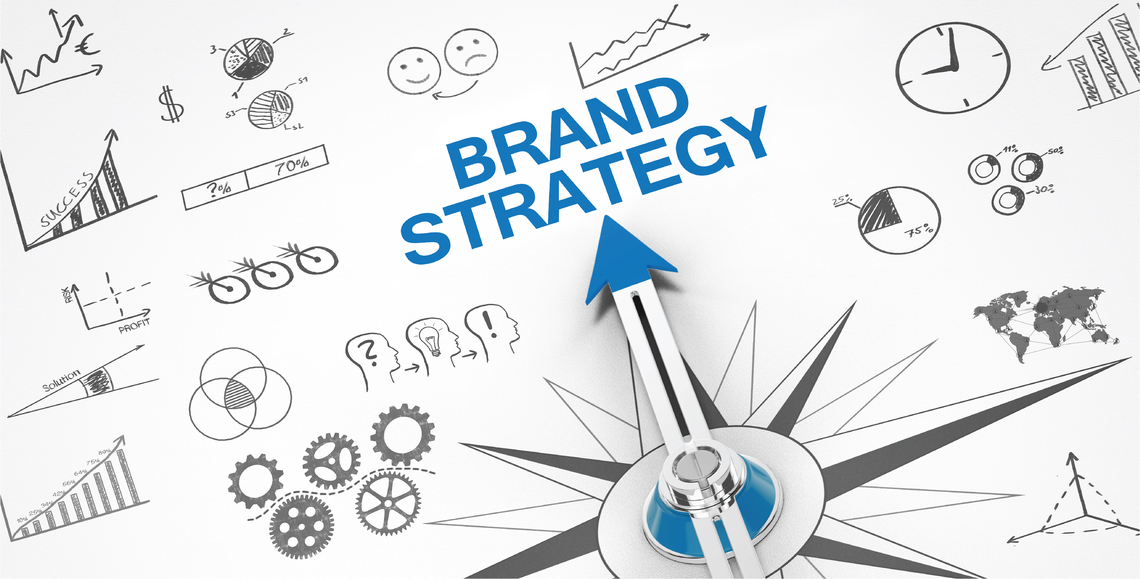 90 out of every 100 startups launched today fail before they reach their 120th morning. Only 10% have a real chance of becoming a success.

So, what should marketing managers do to make their brand sustain and soar? The answer is simple, build a strong brand identity.


Build a Strong brand Identity

According to a 2018 research, 87 percent of B2B organisations boosted their brand spending over the preceding five years, with 82 percent experiencing higher sales and client acquisition as a result.

Your company's DNA is its brand identity. Every aspect of your business is made up of it. The complete experience your clients enjoy with your company, product, or service is referred to as a brand. To create an impactful brand identity in the minds of your target audience, you need an on-point brand strategy. Your brand strategy establishes the promise you offer to your customers, as well as your values and personality.

A strong brand that is clearly defined and regularly articulated helps your company develop the connection and trust it needs to enhance its fundraising and sales activities.

It also clarifies your goals and promises. It increases knowledge of what you do, what you stand for, why others should care, and what adds value and significance to your product.

Sounds interesting?


Here are Five More Reasons Start-ups Need a Solid Brand Strategy
Branding establishes a unique identity for your business




You can introduce your organisation through branding. It will allow you to express yourself and what you believe in. It's the ideal opportunity to develop a persona that your potential consumers, investors, and venture capitalists can identify with and support.

Branding allows your firm to build its own distinct, distinctive identity, which helps you stand out from the competitors. Coming up with a brand logo that reflects your company's goals and performance is a key element of standing out from the crowd.

This is why using a professional

design agency in Pune

like Seagull Advertising to create a compelling designs that creates an impression is such an important aspect of branding.


Emphasising branding leads to better trust and goodwill

Developing a loyal customer base can be difficult, especially when there are so many options accessible to your customers. So, how can you persuade your target audience to choose you above your competition for their business?

When your audience feels like they have a relationship with you, they are more likely to do business with you. This bond between your firm and potential clients can be strengthened by branding yourself. It makes you appear more trustworthy, and it fosters feelings of trust and kindness in those who come into contact with you.

People are more inclined to prefer strong brands over the competitors, according to one of the largest digital branding agencies in India, Seagull Advertising. "Once a business builds a brand, it can utilise word of mouth marketing and other advertising strategies to attract new clients."


Branding practices add to the aesthetic appeal



Close your eyes and consider all of the current successful companies. Did you notice that they all have the same thing in common: good branding?

You'll have a hard time becoming a success story unless you focus on your branding. Branding, whether good or bad, is extremely helpful in starting a firm. Even if the quality of two different companies' products is identical, the one with the most prominent branding will always be at the top of the sales chart.

Consider one of the best advertising agencies in Pune, Seagull Advertising their logo of Seagull represents that they take their clients to new heights. It's pretty famous among competitors and easily recognisable.


Early branding helps your business in the long run

When you start with your company's branding, you may make a long-lasting impression on your audience. Your potential customers will see that you intend to be in business for the long haul, which may encourage investors to put their faith in you.

You are deemed trustworthy, secure, and deserving of funding from affluent investors. This provides you with the cash resources to tackle the challenges that all businesses experience and emerge victoriously.


It makes you memorable and drives up your sales to new heights



Consider yourself in the midst of a grocery store. Which one do you reach for when faced with an aisle full of identical products?

The average consumer will seek out the product that he has heard the most about more than half of the time. It may not be the best or even the cheapest product on the market, but regardless of these qualities, it is the product that is selling the most. Branding is to blame for the increasing sales of a particular product.

Even in a competitive market, the appropriate branding can help you stand out to potential clients. If you want customers to remember you on their shopping trips, you must invest enough time and money in creating a brand.


Related Post - What is The Difference Between Branding And Advertising?
Summary

Whether you are a new start-up seeking to break into today's tough corporate market, or a year-old family firm that has been passed down through generations and is struggling to stay afloat, with all this new competition, there is one thing you must have in order to survive. Having a distinct personality.

To attract the most consumers, rivals, and investors, your firm must stand out. The various opportunities that the corporate world has to offer will only come your way after you are known as your own reputable organisation. Emphasising your branding strategies is the finest strategy to develop this prestigious reputation.
If you're looking for a fresh start and to learn more about the elements which make up your brand identity, Seagull Advertising offers a free consultation. It is one of the best marketing and advertising companies in Pune that provides 360 marketing and advertising solutions.

Get in touch with us today. Call +91-9545552750
Related Post - What Are the Different Types of Branding?
---
---