Tips & Tricks In Organic And Paid Facebook Advertising
Posted: August 26, 2020 | Author: Seagull Advertising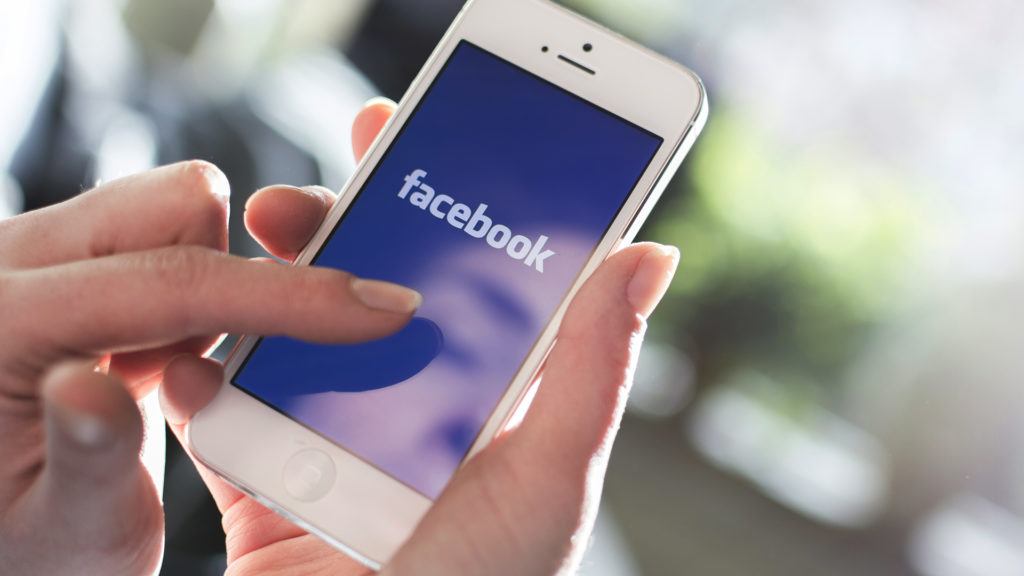 Facebook advertising provides a lot of tools to boost ROIs for your business. It is important to use the Facebook platform to target your audience. There are both. organic and paid methods of using Facebook advertising. Implement some of the tips and tricks and track the results.
5 Minutes Read
Facebook is an incredible instrument for not only growing your social reach but also to optimise your business reach and growth. It has one of the biggest user-bases with over 2 billion monthly active users among all other social platforms.
The social media platform is an apt space for anyone searching for a place to visually showcase their business. With the kind of active and engaging viewership on Facebook, it is mandatory to promote your business here. Facebook advertising India provides the audiences and advertisers with innovative plans and solutions. It is the most cost-effective advertising investment any business can make.
Even if you're a complete newbie, you'll have a good grasp of how marketers can leverage both organic and Facebook advertising business effectively. A good Facebook advertising agency will help you showcase your business to a much larger audience than your existing network. You can even implement some of the strategies on your own and use Facebook effectively.
Facebook Advertising Benefits
As your prospective customers are already active on Facebook, you need to create a presence of your business. Facebook provides constant attention from its set of audience for the growth of your business. Its users are more than the population of China, imagine what kind of wonders it can do for your business with the right kind of planning.
Facebook allows you to target a specific set of audience as per your choice of budget. As per the application's statistics, the accuracy of ads is about 89% through a targeted campaign. Facebook is very effective in converting visitors into prospective customers with constant remarketing. It provides a focused approach to funnel a visitor into a lead.
Tips to leverage Organic Facebook
1. Build A Facebook Group
The biggest benefit of the Facebook group is that it is one of the few places you can get real organic reach on social media. Once your target audience has joined your Facebook group, you can engage with them and sell them your products. Groups can be incredibly active places and bring huge revenue into your business. Thus building your own Facebook Group is often tremendously valuable.
2. For Leveraging
Starting a conversation with your prospect on messenger is a lot more personal and a lot more engaging. Facebook Messenger marketing is a massive opportunity for a lot of businesses. You can answer a lot of prospect questions quickly and convenience them to buy your product or service. Facebook Messenger will be more effective for businesses with high average customer values.
3. Build an Email list:
You can use Facebook to build your own email list for free. Every time you advertise your target market on Facebook, you have to pay and set a certain ad budget. You can convert some of your target markets into email subscribers on an ongoing basis for free.
4. Focus on mobile-first content
Ensure that all your content is planned to meet the mobile-based practices. Include more portrait videos in your campaigns so that mobile users can easily watch the video in full-screen without having to turn their phone. You should test mobile-specific formats of the content.
However, the content created for mobile typically works well on the desktop too.
Tips to leverage Facebook Advertising
1. Use Facebook Pixel:
Linking Facebook Pixel with your website is absolutely a no brainer. You can take full advantage by tracking the actions people take on your website and you can use the same to retarget website visitors. To record the leads in your Facebook advertising account, you need to add an event code on specific pages.
2. Use automatic placements:
You can run a campaign using automatic placements by choosing a conversion objective. Automatic placements usually give you the best results. Facebook generates the highest number of conversions and optimises your campaign by putting your ads in locations where people are more likely to convert. Some placements get much better results as all placement options are not equal.
3. Use Facebook Lookalike audience:
A Facebook lookalike audience is very much similar to another group of people that have already interacted with your business or have done some purchases. You can create this set of look-alike audiences on the basis of your custom audience. This feature is extremely useful as advertisers can take a list of leads or customers and upload that to Facebook and use it to create a lookalike audience.
4. Learn from your competitors' ads:
It is time-consuming and costly to work out on what delivers results in your industry. Being able to grasp from your competitors' Facebook Ads can be of great use. By using the Facebook Ad Library tool, you can take a look at anyone's Facebook ads. If your competitors are generating great results with their Facebook ads you can even see how long they have been running ads for and where those ads are sending people. Taking this as an advantage, it's always better to model from what they are doing.
5. Monitor Ad Relevance Score
To check how well your ad is being received by your target audience, You can check the ad relevance score on the scale of 1-10 on Facebook. The positive and negative feedback can determine your ad relevance score. Facebook rewards the ads that have high relevance scores (8+) with lower Cost Per Thousand Impressions (CPM) and does the opposite with low relevance scores.
Here is why,
Facebook is now extremely good at working out who is likely to take the desired action with its better targeting algorithm. Using these Facebook advertising tips can make the process easier and a lot more effective for you. Try out these tips to utilise the best of your business and lower ad costs with increased conversion rates, promising you high ROIs. The learning phase takes some time and conversions are likely to be expensive during the initial phase.
---
---