Which Are The Best Apps To Manage Multiple Social Media Accounts On Your Phone?
Posted: October 1, 2020 | Author: Ankit Sahu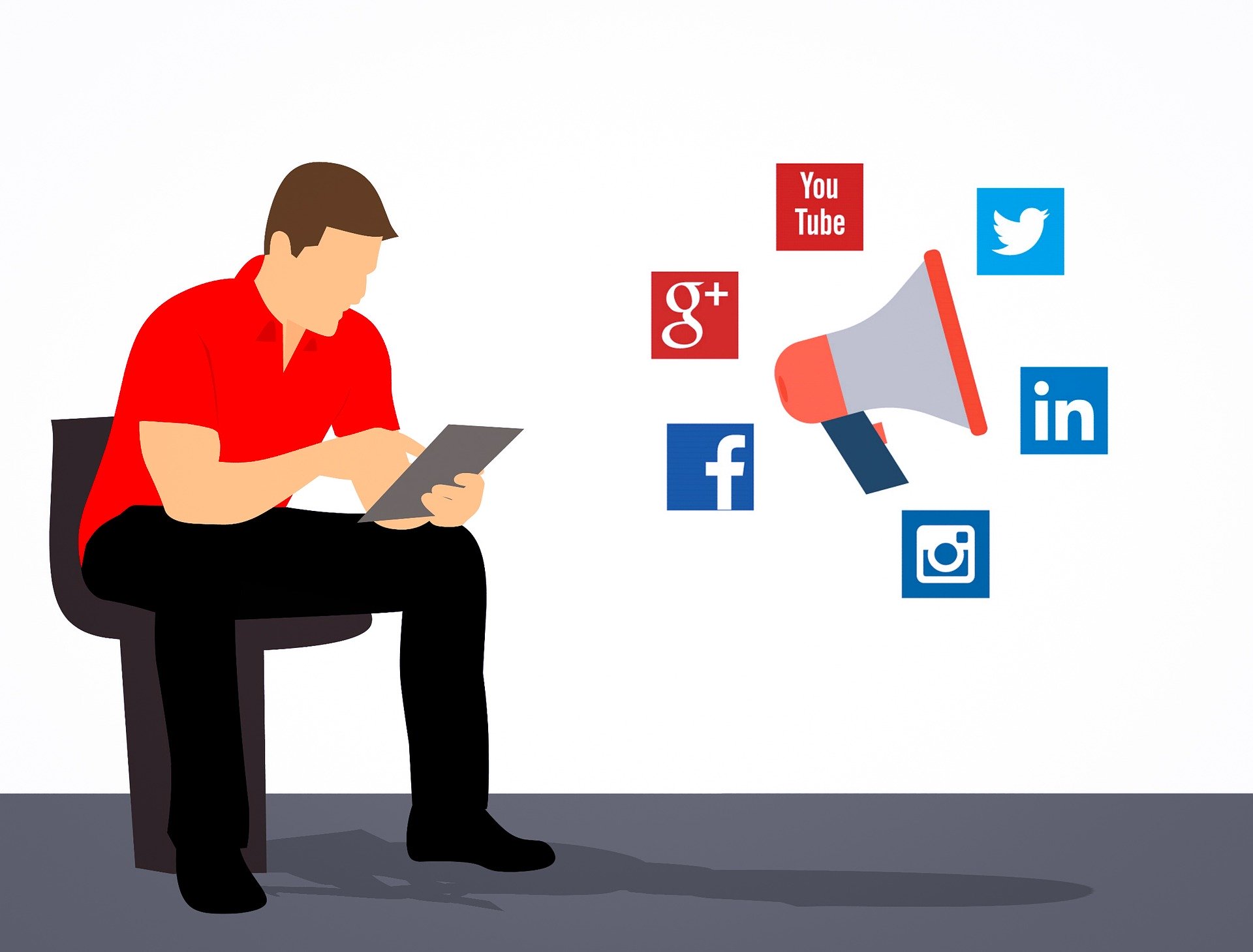 If you are reading this blog, you are either a social media marketer or a new age business entrepreneur. And your thirst of finding the perfect platform for managing multiple social media accounts has fetched you here. If that's the case, then you have come to the right place.
It's completely fine if you are overwhelmed by the colossal workload social media marketing puts on. Multiple logins, posts, videos, shares, writing, publishing, monitoring, analytics, Oh My God! Just talking about this stuff is making us sweat. Everybody knows that it's too much hassle and very tedious but like they say- 'good things only come the hard way', so either move this way or take the highway.
Congratulations!
You have made the correct decision; now we are going to lessen your workload by telling you some of the best apps which will make managing multiple platforms a child's play. Not exactly child's play but definitely a lot easier. So let's get going…
1. Hootsuite
Just to tell you this straight that there are better scheduling apps than Hootsuite. But where it truly excels is the overall output- Scheduling, monitoring and analytics. It covers over 35 social platforms like FB, Insta, Twi, YT, Pin, etc.
The app management and user interface are quite friendly; it lets you schedule or lets you set auto-schedule also. Almost all media formats are supported in this app. In addition, with its inbuilt planner entire campaigns can be set at once. It's available in both IOS and Android.
Here is the Indian pricing plan:
Source: Hootsuite Official Website
2. Buffer: Social Media Manager
Buffer is a simple way to schedule posts and track the performance of your content on Facebook, Instagram, Twitter, Pinterest and LinkedIn. Yes! This is all it does, but it does it in the most efficient manner. It's quite simple to switch among multiple platforms and among multiple accounts. Any link, text, picture or video - just add it to Buffer, and you can quickly choose when and where it'll be posted. Plus, you can also add to Buffer from your favourite browser using our Browser Extensions for Safari, Chrome, Firefox and Opera. It's available in both IOS and android.

There are two types of pricing- Publishing and analysing. Here they are:


Source: Buffer
3. Zoho Social
We are so proud to mention Zoho Social in this list because it's an Indian software, operating across the world from it's Chennai office. It's an all-in-one social media management tool for businesses. Yes! You read it right. It works best for businesses.

Zoho Social helps businesses manage multiple social channels, and grow an active social media presence, from one platform. You can manage Twitter, Facebook, Instagram, LinkedIn, and Google My Business. It has all the scheduling tools you need; you can let Zoho Social automatically queue updates, line them up yourself, and have it post to all your social networks at once. So if you like to give Make In India a boost, go for Zoho.

Zoho Social has one of the most economical pricing. Take a look:


Source: Zoho Social Official Website
Related Post- Top Free SEO Tools For 2020
4. IFTTT (If this then that)
After reading about a bunch of social media management apps, anyone will start wondering: are they all the same? No! Here we present IFTTT. It's a productivity app which does a lot more than just managing social media accounts. IFTTT enables you to create a system for your social groups that is fully automated and works whether you are present or absent.

In addition, over 630 apps work with IFTTT including Twitter, Telegram, Google Drive, Twitch, Weather Underground, Dropbox, Slack, and devices like Google Home, Amazon Alexa, iRobot, LIFX, Philips Hue, and your Android.

Just give it a try. A demo can't hurt anyone, right!
Source: IFTTT
5. Sprout Social
What you should know about Sprout Social is that it's a serious tool for serious business objectives. It allows you to post into a variety of social media platforms and still monitor the targets and responses that are generated. It's a go-to platform for a lot of marketers for engagement, publishing, scheduling, analytics and listening needs. It's available on both IOS and Android.

It offers a 30-day trial period and here are the pricing details:


Source: Sprout Social Official Website
A few more notable mentions:
Give these also a try. Though they are not as good as the above mentioned 5, they certainly fulfil the criteria and excels in a few things over the top ones.
Everypost

Tailwind

Social Oomph

Loomly

MeetEdgar
Pro tip: If you are in dilemma of choosing the right app for you then we will suggest you check out as many free trials as you need, and go with the tool that fits how you like to work most closely. It's easier to learn a new workflow than struggling with the existing one.
At The Bottom
There are hundreds of other applications which promises mountains but delivers only pebbles. So don't read anymore. You got enough knowledge about the platforms and pricing from this blog. Now it is time to start your demo with these applications and get into action. All the best.
Pro tip: If you are new to all this social media mumbo-jumbo and looking for something free. Then go with Facebook Pages, Instagram Main app (Business account) and Tweet Deck. It will get your work done without spending any paisa.
In case you encounter any issues, feel free to contact our experts at Seagull. We will be glad to assist you in the same.
---
---