What Is Affiliate Marketing and How Does It Work?
Posted: October 8, 2020 | Author: Ankit Sahu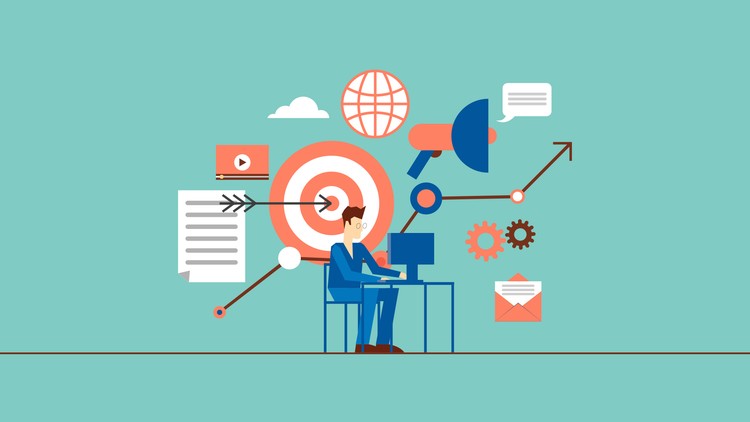 "Affiliate marketing is a type of performance-based marketing in which a business rewards one or more affiliates for each visitor or customer brought by the affiliate's own marketing efforts."

8 Minutes Read
This is the definition of affiliate marketing from Wikipedia. Though it defines 'What is affiliate marketing', it doesn't explain it. So let us clarify for you with an example. What if Amazon, the world's biggest e-commerce, tells you to promote its product by just sharing the product web links on your social media network and in your group chats. And in return, Amazon will give you a 5% or 10% commission of profit. Sounds good? This is the core of Affiliate Marketing and this is what we are going to discuss today.
Introduction
Affiliate marketing is a popular way to drive sales for e-commerce products. It is quite beneficial to both brands and affiliate marketers (The people who share web links). The best way to understand Affiliate marketing is to see it as a process by which an affiliate earns a commission for marketing another person's or company's products.
The Person or affiliate simply uses blogs, videos, mentorship, social media posts, etc. to promote the products and services and earns a piece of the profit from each sale.
Statistically speaking: In the USA, 81% of brands and 84% of publishers leverage the power of affiliate marketing, and this number will continue to grow even further in the coming years.
Note: Affiliate marketing is commonly confused with referral marketing, as both forms of marketing use third parties to drive sales to the retailer. The two forms of marketing are differentiated; however, in how they drive sales, where affiliate marketing relies purely on financial motivations, while referral marketing relies more on trust and personal relationships.
How Does Affiliate Marketing Work?
There is a cycle where three parties are involved - Seller, Affiliate and consumer. The seller provides the product link; the affiliate spreads the product link, the interested party clicks on the product link and makes a purchase. For every purchase via these links, the transaction is credited to the affiliate. And The affiliate gets paid the commission.
Here Are The Seven Steps Which You Need To Follow To Enter The Stream Of Affiliate Marketing:
1. Decide a platform (E.g. Blog, Youtube, Facebook, WhatsApp, All of these)
Starting a website is quite simple, go to Blogger or wordpress and follow the instructions. Pick a subject in which you are good at and read about it more to weave content ideas.
2. Choose your niche (E.g. Gadgets, Toys, Books, Mentorship)
Picking a niche is like following your passion. If you like travelling, go for travel blogging and v-logging, if you like toys, go for toy reviews, etc. From book and gadget reviews to weird science experiments, your niche can be anything.
3. Find affiliate programs to join (E.g. Amazon Affiliates)
The one we like the most is Amazon affiliates. It's quite simple and low risk. There are other programs also offered by Flipkart and other e-commerce sites. Check their websites for more information.
4. Create great content (E.g. News Blogging, Gadget Reviews)
Once you have ideas in place start writing. Write blogs, articles, opinions, scripts, shoot videos, edit them. There are a ton of videos on YouTube to help you in grammar, editing and other similar tasks.
5. Drive traffic to your affiliate site/Channel
The market is filled with huge competition so it's imperative to drive traffic by different means. Use on page and off page SEO to increase ranking. Again, go to YouTube to learn SEO basics. Below are a few tools given to help you in SEO related work.
Tip 1: Website SEO and Video SEO on YouTube is different. Read about both before starting.
Tip 2: You can also push your content via Emails and paid promotion on social media sites. Try it for sometime, you will get a good idea.
6. Get clicks on your affiliate links
Placing a link is a well balanced task. Don't put all links in one place. Let these links flow with your content. Place them in top middle and bottom and use callouts buttons as rarely as possible.
7. Convert clicks to sales
In affiliate marketing, two conversions need to take place for you to make money. The first conversion is the click to the product page. The second conversion is the visitor purchasing the product. If someone doesn't click and doesn't make the purchase, the affiliate gets nothing. So the trick is to provide really good content and influence your visitor to click. Whether he/she makes the purchase or not, it's up to him/her.
Tip: Consider a 10% or less conversion rate in the beginning.
Related Post: Why Video Content Is Good For SEO
Benefits Of The Affiliate Marketing Model
It's easy. Affiliate marketing is quite easy on both sides- Sellers and affiliates. Seller doesn't have to worry about the marketing process, and the affiliate doesn't care about the manufacturing stuff.
Affiliate marketing is a low risk medium to generate good income. Since there's no cost to join affiliate programs, you can start making money with an established affiliate product or service without any upfront investment.
Finally, the potential and scale are unlimited. Some people make millions of rupees by doing only affiliate marketing. But to reach that point, they have obviously worked really hard to make a loyal customer base.
If you are already excited and want to directly jump into it. Here is your chance. We have collated some well-known affiliate networks where you can find relevant work. Here is the list:
The Best Affiliate Networks In 2020-21
ShareASale

ClickBank

CJ Affiliate (formerly Commission Junction)

Amazon Associates

eBay Partner Network (EPN)

FlexOffers

Pepperjam

Rakuten Marketing (formerly LinkShare)

JVZoo
Top Affiliate Marketing Tools In 2020-21
One thing which you need to understand is that though there are tools like Affise and Trackier available for performance marketing along with affiliate marketing, you actually don't need these software. They are only needed for serious business. What you actually need is a good website and a SEO platform. Here is a list to help you out:
Flippa (Flippa is a marketplace for buying and selling online businesses)

WordPress (WordPress is a free and open-source content management system)

ShareASale (ShareASale is an affiliate marketing network)

SEMRush (SEMRush is the best SEO tool for Keyword Analytics, Site Audit, Traffic Analytics)

Duplichecker (Duplichecker is a completely free and accurate online tool to check plagiarism)
Conclusion
As you saw that earning money with affiliate marketing programs can be a rewarding way to add a new revenue stream. Risk is minimum and gains are plenty. All it will cost you is your time and efforts. With best practices and smart work, you can surely reap the rewards in no time at all.
---
---