Tools, Websites And Apps To Create Amazing Instagram Stories
Posted: September 18, 2020 | Author: Seagull Advertising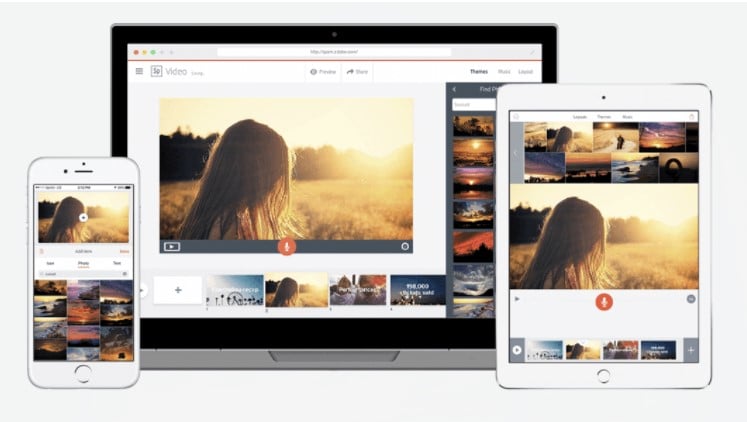 Brands are continuously struggling to bring out something new to attract followers on social media. Instagram Stories have gained more popularity and it's essential for brands to have their presence with the utmost creativity. This blog consists of a few amazing tools and apps which will help you create fantastic Instagram stories without any graphic designer. Interested to find out? Then dig in...
6 Minutes Read
Instagram Stories help the businesses to attract followers with dynamic content of products and brands. Best apps for Instagram stories are popping up every day as brands are continuously focusing on curating engaging and creative stories.
Instagram has over 500 million daily active users, to take good control on reach brands are levelling up their Instagram Stories to connect with their target audience and drive traffic to their profile. You can get that extra help by using the best free app for Instagram stories. There are plenty of best tools for Instagram stories out there to create high-quality content. Do not take any pressure to create that dazzling eye-popping content. You don't need a full-time graphic designer working for you. Easy and quick creative content can be made without any hustle.
Take a look at the tools and Apps below and understand how to make the best Instagram stories.
1. Spark AR Studio
Spark AR Studio is a Facebook-owned tool. The tool gives a perfect AR experience by letting you create a virtual makeover filter for your brand's campaign content. You don't need to be a coder to experience the interactive augmented reality. Just by using your face, touch gestures or hand tracking multiple filters can be used.
As an addition, this tool lets you add light, audio and 3D objects for free. Your brand stamp and logo can be used to make quiz stories. Try out free sample assets and projects available by taking some tutorials to understand all the features. Spark AR Studio can be installed on both Windows or Mac and an App version is available as Spark AR Player for iOS and Android.
2. Enlight Pixaloop
Often content curators get confused while putting up Instagram stories and can't decide whether to use a video or a photo. To fix this confusion, Enlight Pixaloop offers you the best of both worlds. With this editing App, you can create dynamic animation static pictures. The key feature of the App is to add moving elements and overlays to still photos.
The user-friendly functionality of the tool lets you adjust the speed for customized movements. You can control the direction, movement and style of the clouds in the sky. There is AI water animation, hair blow feature and sky replacement technology available for free and some elements are available in the paid premium feature.


3. AdEspresso
AdEspresso by Hootsuite is an external tool, where you can use to create and publish Instagram story ads without using Facebook Ads Manager. Their latest update includes the options to create Instagram Story ads. These are ads that appear as vertical ads between Instagram user stories for up to 15 seconds, or until the user dismisses the ad. AdEspresso lets you import the Canva story you've created and directly import it into 'the ads settings view' easily.
This tool lets you create Immersive, full-screen ad formats for your Instagram story ads by relevant targeting and reach capabilities to reach the target audience. The Ad performance can be measured providing detailed insights. Before you start with advertising with Instagram stories you might want to know the specifications and what creative formats are supported. The latest trends on Facebook and Instagram advertising are constantly updated on AdEspresso.
Related Post- A Complete Guide On Snapchat Advertising
4. Prequel
Prequel has a mix of bold filters and special effects that will keep you on the trend with Instagram aesthetics. The tool offers the hottest effects like Disco, Miami, D3D, VHS, Glitch, Grain, Lomo, Cinema, and many more.

The latest update allows you to use live video filters with stylish intro and outro visual effects that make your videos and images pop. Video trimmers and video speed adjusters make you create the video content according to your suitability.

You can choose a unique soundtrack and also add funny sound effects to let you be creative with music and sound.
5. Canva
For Instagram Stories, Canva's desktop tool and mobile app is a super-simple way to create beautiful Instagram Stories by designing everything from scratch with the help of drag and drop with plenty of ready-made templates available to choose from. Make a cohesive presence of your business across your stories, posts and other social media platforms without any graphic designer. Canva has given users the power of creative flexibility to create "on-brand" templates for your business.
6. A Design Kit
A Design Kit is a sister Application of 'A Color Story' The App contains tons of super fun stickers and collage templates. To give your designs proper details it has 60+ fonts and 200+ designs with realistic brushes to add texture and colour to your story. This can be an ultimate design toolkit for all types of Instagram stories you wish to create. The bold background options like metallics and marble make your content look like influencer-approved Insta filters and effects.
7. Adobe Spark
Adobe has created a suite of tools that just work together super seamlessly to create amazing graphics. Adobe Spark lets you add animation to your videos with effects, audio, or music to your clips. With the help of Spark post, you can access tons of text and effect options just like you use a foolproof graphic design tool. You can import images and audios from Adobe's extensive collection or from your phone gallery. Adobe Spark can be downloaded on all iOS, Android, or Desktop with free and paid subscription options.
Go Get Started, It's Storytime
This concludes the goldmine of Instagram helper Apps out there to meet your brand expectations. Start experimenting with one of the best apps for Instagram stories for the sake of creativity. Tweak your existing images or videos in the updated versions. Download one or download all to pop your Instagram story and post. Do not waste your valuable time installing those blackhat tools and website to increase story view on Instagram. You will get best results only by using authentic tools out of which best ones are enlisted above.
---
---