A Complete Guide On Snapchat Advertising
Posted: September 11, 2020 | Author: Seagull Advertising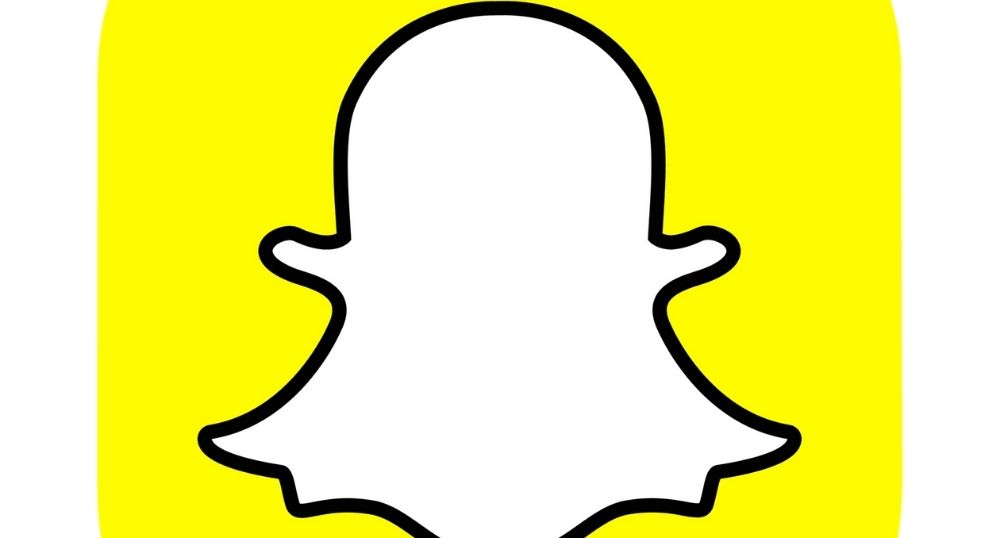 There is a good quality audience present on the Snapchat platform, mostly youngsters. Most of the Brands can have their presence on Snapchat and carry out fantastic marketing campaigns in the most creative and fun way. Snapchat updates interesting features regularly to hook the audience and provides amazing experiences. Interested to know more about Snapchat marketing? Then let's go.

6 Minutes Read

Marketers have a growing list of social media platforms to leverage their businesses. Snapchat advertising has proven to be highly lucrative and fun. Snapchat was launched in 2011 and is still one of the top 15 most used social media platforms in the world. If your target audience includes millennials and younger, Snapchat is a platform you should count.
Read on to understand how does Snapchat advertising work? And its advantages for your business:
How to advertise on Snapchat?

Snapchat is raw and full of personality; that is why professional messaging or advertising (formal ads) would be too dull here. Carefully consider the type of content your audience would like by understanding the buyer personas to make the communication content stronger. To determine the impact your Snapchat advertising campaign is having on your business, you get access to Snap Pixel. Track your customer's journey from beginning to end for understanding the direct response for your business.


Snapchat Ads

If you want to highlight new video content or want to show an updated line of products to your followers, try Snapchat Ads (regulars). The tile allows App visitors to look through a collection of 3-20 of your branded Snaps. Snap Ads are 10-second vertical video full-screen ads that appear between Stories. Get your ads featured on a tile in Snapchat's Discover section.
Dive right into a creative narrative by skipping the introduction part to engage the users quickly in priority. Snapchat lays out the design for you, based on assets you deliver like a headline up to 34 characters, a brand name up to 25 characters and attachments for a swipe up.
Now Snapchat users can also swipe up to call or text the business from their mobile device as they swipe up to visit a business's website or download an Application. Major brands like Pepsi, Doritos have created TV Ads extensions on Snapchat in 2020 just by using Snapchat Ads and sponsored AR lenses offered by Snapchat.


Geo filter

Geofilters allow marketers to create a Snapchat filter that's offered to all users within a certain area for a specific period to interact with a hyper-local audience. You can create an on-demand Geo filter with the help of online tools or a designer.
The length and the square foot of the event determine the cost of the Geo filters. A business can easily promote an on-demand Geo filter for an event, business, or specific location as it's affordable. Once you've created your Geofilter, you can promote it by sharing about the Geofilter in your email marketing campaign, social media channels, and website.




Lens

Snapchat's augmented reality (AR) lenses help the brands to sponsor lenses to create an experience for Snapchatters. Sponsored lenses can be one of the effective ways of marketing to reflect your brand. Standout and show your brand's playful side in the most casual and fun way.
Almost 75% of snap chat users engage with AR to create interesting snaps made with a sponsored lens.


Dynamic Ads

Dynamic Ads are the newest form of Ads on Snapchat, which can raise awareness of your products and brand driving users to your website to encourage sales and offers.

E.g. Shopping Ads -


(Snapshots)


Snapchat Audience

Before you start developing any campaigns or marketing strategies, it is essential to understand what demographics each platform holds. If your business wants to connect with a younger demographic, then you know the answer to why advertise on Snapchat? Snapchat is the right place to make the best use of marketing over other platforms. You can find more than one-third of Snapchat users on Instagram.

(50% of users are under 25 years old, and 23% have not yet graduated from high school. The largest Snapchat age demographic, however, is 18- to 24-year-olds. This age group makes up 37% of Snapchat users and 25- to 34-year-olds makeup about 26% of Snapchatters. Around 12% of users are aged 35 to 54, and only 2% are over 55 years of age.) - Source: info.lse.ac.uk

Just like Facebook, you can do audience targeting on Snapchat based on multiple categories. To let your ads appear to your ideal prospects, define your goals and start creating your ad campaigns. Snapchat Ads Manager allows you to select any particular state, city, or zip code, for filter and lens ads or you can set a radius around a certain location.
Snapchat advertising lets marketers create custom audiences and lookalike audiences and retarget Snapchatters that have already engaged with your ads.
The Snapchat advertising cost in India varies on the type of Ad. The rectangular image Ad called as a Banner Ad which will appear on all the pages costs INR 0.22 per Impression. The rate of App Install varies according to the categories on an average costing INR 40 per Install.
Related Post - Know Instagram Reels Better
Here are some Snapchat advertising case studies -


Elle Magazine
Source: Elle Official Website

To get all eyes on them and to connect with the new users, Elle Magazine used a Snapchat QR Code as their profile picture.

Snapchat QR Code is similar to the scanning a barcode via smartphones. To quickly follow specific users or brands, users can scan the Snapchat QR Codes shared across other social media handles and emails. The Snapchat codes can be customised by changing the background colour as per your branding.
Dunkin Donuts
Source: Dunkindonuts Official Website

Dunkin Donuts used influencers and Snapchat lenses for a National Doughnut Day campaign. Snapchat lenses provide a fun visual experience, which brands can leverage to showcase their creative opportunities. Dunkin Donuts made the most humorous lens for fans to make their faces look like a Sprinkle-Inhaling pink gigantic Donut leaving a sweet doughnut-like smile on the user's face. The brand gained ten times more followers on Snapchat after this National Donut Day campaign and was the highest-ranked Snapchat story for the brand viewed
Wrap Up

Now go, get snapping! Use the robust Snapchat Ads Manager platform to get the best marketing results for your brand. Measure the success of your campaign by observing the Analytics. You can even reduce costs by narrowing your scope to specific segments. Make the best use of Snapchat features and various hacks which brands can use to attract a new audience and hookup fans.

To get more marketing insights, subscribe to our marketing newsletter.
---
---