A Complete Guide On Facebook, Instagram, Twitter, LinkedIn and Youtube Live
Posted: October 16, 2020 | Author: Seagull Advertising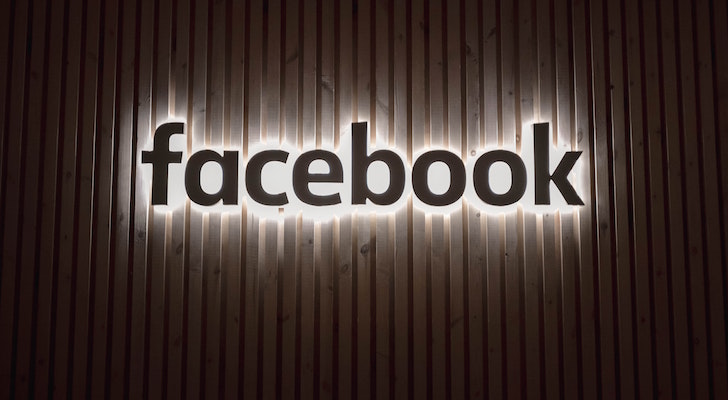 Live broadcasting on social channels has been in trend since 4 to 5 years now. Whether it be long videos or the small snaps, both have become quite popular over the years. Especially since 2016, when Facebook debuted its live feature, its application literally reinvented the function of live video streaming by kicking off the live video streaming trend we now have across platforms.
8 Minutes Read
It should be no surprise that the live feature has gained this much popularity. Brands, around the world, have been searching for a new medium to showcase their products and services in the current modern digital age and finally with Instagram live, Twitter Live, LinkedIn Live, Youtube Live and other social live features, the whole live-streaming thing just became solid.
In this blog, we are going to discuss the live features in 5 most popular platforms - Facebook, Instagram, Twitter, LinkedIn and Youtube. And we will answer questions like 'When to use social media live function?', 'How to decide which social media channels to use?', 'Which are the best tools and tricks?' and a lot more. So whether you are a marketing professional or a passionate content creator, continue reading to learn something new.
1. Facebook Live
Image Source: Facebook
The Facebook Live video view count crossed 2 billion viewers in 2019, and the daily watch time for Facebook Live broadcasts increased fourfold since 2016. These numbers speak about the mammoth popularity of FB live. So how can tap into this fantastic Facebook Live market?
You already know the medium; you just have to learn its capabilities and functionalities. And it is as simple as reading this blog. Remember, you can go live with your FB app on your phone or with your FB page on your computer. And you can learn the steps here: Facebook Live.
Apart from going live, analysing your video's performance is equally important. To get started analysing your Facebook Live broadcasts, head to the 'Insights' tab at the top of your brand's FB Page. Then, head to the 'Videos' section of your analytics on the lefthand side of the screen. Here you will find all the information you need to analyse your videos' performances.
Watch for 'peak live viewers', 'reach', 'engagement', and 'location'. Once you experiment with one or two sessions, you will have a pretty good idea of how to compare the above metrics. And over the period, gain a strong idea of how to set goals for your next sessions.


2. Instagram Live
Image Source: Instagram
In current time almost 100 million people use Insta Live every day. Yes, you heard that right. Instagram stories are so popular that nearly every brand uses it to reach out to their customer. So here are a few points which you need to keep in mind:
It's the simplest among all five live streams.
It's only done via the Instagram app.
The live sessions can run for up to an hour.
Once a live video has ended, it's no longer visible in the app.
And here are the steps to follow to get your hands dirty with Instagram Live: How do I start a live video on Instagram?
3. Twitter Live
Image Source: Twitter
It can be said that Facebook and YouTube are generally for everyone, Instagram is most popular among millennials and younger audiences and LinkedIn is for every other professional. But Twitter is a different breed.
Honestly speaking, it's not for everyone. And unfortunately, Marketers are not everyone (sarcastically speaking). World-class marketers leverage Twitter live for almost every new launch. Because what spreads on Twitter, spreads everywhere.
So here is all the information you need to start your Twitter live sessions: How to create live videos on Twitter?
Live content is always more exciting and fun than static recorded videos, here your followers can comment on your feed in real-time and can even join in live via audio. So make the best use of millions of Twitteratis and have fun.


Related Post- Twitter Marketing - What, Why, How and When?
4. LinkedIn Live
Image Source: LinkedIn
As of this date, you can not go live on LinkedIn without a third party application. LinkedIn doesn't have a built-in feature, but it supports plenty of applications to reach your audience.
Here are your six choices to go live on LinkedIn:
Note: StreamYard has a free version, but the rest of the apps have paid subscriptions.
LinkedIn is working on its Own Live Feature for quite some time and recently made it available via 'invite-only' option. But it's still in beta phase. If you want to check it out. Visit this page: LinkedIn-Live
5. YouTube Live
Image Source: YouTube
YouTube is all about videos, and you already know that. But what you don't know is how to live steam on YT? That's why you are here for. Right?
So, find out the steps to live stream through your mobile or computer here: How to live stream on Youtube?
Is that it? No! There's a lot more to learn about YT live than just a few steps of implementation. For instance, YT supports content resolution up to 8k.
Second, there are three types of streaming- Webcam, Mobile and Encoder Streaming.
Third, YT provides video editing service via YT Studio. Fourth, it supports third-party tools to enhance your videos, insert templates, themes, colours, custom thumbnails, subs, etc. and Fifth, you can go for hours and hours, till the time you have the energy to record.
YT live is the most versatile and interactive Live tool. So if you want to live stream an event, a match, a seminar, a movie, or anything similar, which is long and requires a lot of customisation while recording, YT live is the tool to opt.
P.S. You can also have a live chat with your audience while conducting the live session.
To Conclude...
Live videos bring moments and events to life in a way that no other medium can. Launching a new product or service? Need to announce something? Spread the news? Exploring a new city? Find yourself in the middle of something amazing? Just go live and let others experience it with you.
By any chance you face any issues doing it, let us know. We at Seagull are always at the forefront of Marketing Solutions. Mail or call to have a free consultation with our advertising professionals. Visit Seagull Advertising for more details.
---
---