Paid vs Organic Social Media - Where To Do What?
Posted: December 15, 2020 | Author: Seagull Advertising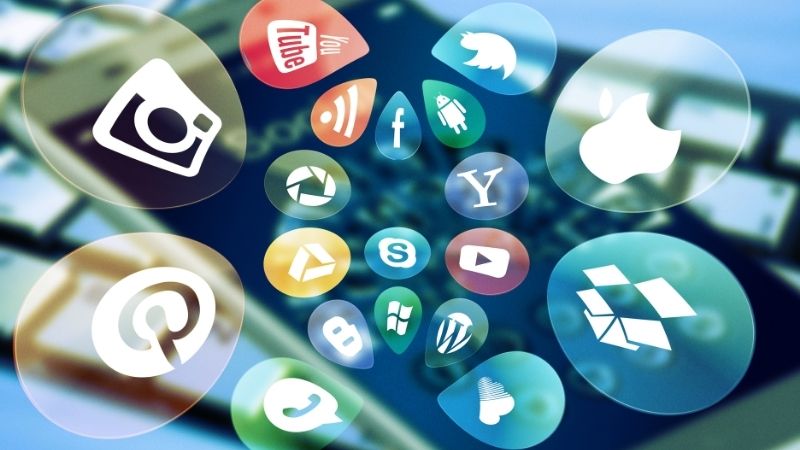 If you're new to social media marketing, 2020 is an interesting time to get started. The whole COVID situation has altered the games of many advertisers. And even the tech giants have lowered the overall bid cost. Brands have reported less income, and vice versa less spend on advertising. Similarly, for organic social media, some innovations have won the traditional feed page, which was mainly counted out of the books for many years.

So where does that leave your brand's social media marketing strategy? Well, it depends on your brand, audience and marketing strategy. In this blog, you will know all about organic and paid social media. Read on to learn more.
What is Paid Social Media Marketing?


Paid social has become an essential component of advertising, over the last couple of years, on social media platforms. It is mainly due to the different algorithms the tech giants are now using. Back in good old days, organic content used to reach thousands of users on its own. But now with increased competition and altered algorithms, the organic reach is as minimum as the 100-metre sprint.

In simple words, a campaign is considered "paid" when there is money behind to promote the posts on digital media platforms. This is done by using specific funds/marketing budgets to boost social posts for further reach, or by designing and running optimized digital ads to connect with a specific audience to generate leads, clicks or traffic.

The main social media channels which run paid social are Facebook, LinkedIn, Twitter and Instagram. Apart from these Google, Youtube, and other similar channels also accept paid promotion.

Each digital media platform uses its own unique strategy in order to reach followers / targeted audience and garner interaction, and paid advertising is a large part of those strategies.

The days of using organic posts exclusively to reach a target audience have now vanished from marketing steps, so utilizing paid social in your marketing plan is invaluable.

Paid ads take you beyond the reach of traditional organic posts and allow you to attract leads outside your existing customer base. Here, you will be able to determine specific demographics, geographics, lifestyle traits and other details to reach and target select locations, interests and more. Which further helps in generating quality leads.


What is Organic Social Media Marketing?

On the other hand, the organic social strategy relies completely on audience interaction and posts to engage with followers. All posts on social pages with no financial backing are considered organic posts and will only reach customers through the platform's ever-changing and often veiled algorithm.

The reach depends on audience's engagement with the post. Liking or disliking the post, commenting on the post, sharing it with others are the actions considered by the algorithm to either show it more people or shred it in the vast ocean of other similar posts.

More interaction garners further reach, encourage more participation from the audience and ultimately establish the brand as legitimate; that's why consistent interaction on all social channels is extremely important in organic social media strategy.

Although this method is time-consuming, it is important to establish relationships with your followers and clients on a regular basis. This will not only foster strong relations and loyalty, but you will also learn about the current and potential customers' expectations from your brand.



Advantages of organic social media
It's completely free
Organic social media works well if you've amassed a large following
The organic posts create better loyalty and generate more trust It helps to build a community
You can boost organic posts as well (if needed)
Organic posts have better chances to go viral on the internet


Advantages of paid social media
Paid promotion can amplify your reach
Paid posts can target more of your desired audience specifically
You can utilize any budget to reach as many people as you want
It helps to increase metrics like click-through rate (CTR), cost-per-lead (CPL), and return on ad spend (ROAS).
Paid social complements your search marketing efforts and act as a better alternative if any of the channels are underperforming
It provides a lot of flexibility in the ads you run
Merge Organic and Paid Social for a More Holistic Approach
Image Source: Digital Marketing Philippines Website
There is no answer to the question- paid vs organic social media traffic, which one is better? Because both work well at their respective places. And for the holistic approach, it is recommended to run both kinds of ads.
While organic social media posts help you build trust with customers, and delight them with quality content, paid social media content helps you put your brand in front of the right audience and attract new leads.


At The Bottom

In short, paid and organic social media marketing shouldn't omit each other out. Instead, they should be used as complementary methods to reach business objectives.

Try to come up with a strategy that uses paid social media marketing content and organic social media marketing in the best efficient manner. In that way, when someone arrives at your page from an advertisement, they can also learn more about who you are and what you do. A mixed organic and paid social media marketing strategy can increase the potential success rates of any advertising campaigns.

Before you jump right into creating a hybrid social media strategy for your brand, consider the following questions:
What do I want to achieve on social media?

What my brand is offering?

What is my digital marketing budget?

Who is my target audience?

Knowing the answers to these questions will help you shape your strategy and find the right balance between paid and organic.

In case you face any problems then do reach out to one of the top marketing agencies in Pune - Seagull advertising. Our experts will help you out with all your queries regarding digital marketing.
---
---