Significance of Digital Advertising and Its Importance
Posted: June 27, 2022 | Author: Seagull Advertising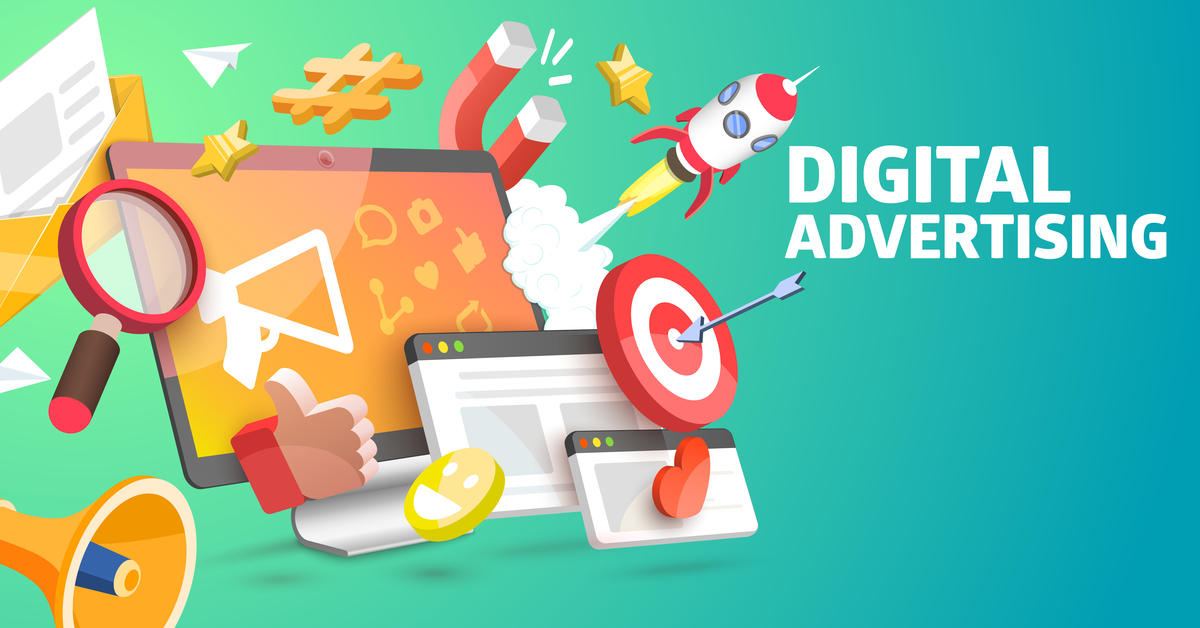 Advertising has seen continuous growth and transition in its form since its advent, for the longest brands communicated with consumers through offline sources like newspaper, radio and magazine ads amongst others, which were and are going extremely strong.
Digital advancement, specifically, digital advertising has however created a huge opportunity for businesses and brands to promote and connect with their audience in real-time, giving this form of advertising a stronger boost and control of power than the others. One of the many reasons being that the metrics are all measurable.
Also, how can we ignore the huge number, which indicates that there are a total of 5 billion active people using the internet around the globe? Social media alone holds around 4.65 billion users. The digital platforms thus are making a difference in the game. There is significant growth in Digital Advertising considering the first clickable ad hit the internet in 1994.
But before discussing it further let's emphasize What is Digital Advertising?
What is Digital Advertising
Companies and agencies use Digital Advertising to promote products, services, and brands using different digital channels. Digital medium gives freedom to directly connect with the consumers and deliver them value-added services.
The main goal of Digital Advertising is to be present with the audience at the right time.
Consumers today scout multiple digital platforms in search of a desired product or service, it is all possible because of digital advancement. It helps consumers and brands connect better and encourages brands to upscale their growth. It also makes sense when you want to reach your audience in a few or vice versa.
The digital marketplace has put a lot of power in buyers' hands, on the flip side, it has changed the game for digital advertising as compared to traditional media.
Importance of Digital Advertising:
Consumers Are on Digital Channels

In this era of digitalization, when every other individual is on the internet using some platform for shopping, working, communicating, and so on. Digital Advertising is a prominent way to cater to all your consumers and attract new ones with the help of digital ads and campaigns. In today's world, a normal person with a smartphone spends an average of 11 hours a day on the internet. It is a great opportunity to be present everywhere, on everyone's screen, in everyone's mind at the same time.

Marketers Have Greater Targeting Capabilities

You have very little hold over the audience when you put an ad in a Newspaper or a Magazine. But with Digital Advertising you can target digital ads and campaigns for potential audiences and gain more traffic over your digital platforms. By posting digital ads and boosting them timely, you have control over who sees and interacts with it. You can easily track and analyse the performance of the campaigns and ads to see what strategies work best to make changes accordingly.

The Availability of Customer Intent Data

Data is the new fuel. In this digital world, extracting consumer data by using powerful marketing tools has become easier than ever for marketers. Consumer data helps a marketer understand the customer's view and choice related to any service or product category. With the help of this extracted data, you can personalise your digital ads according to consumers' buying patterns, demographics, and behavior. By doing so, you can deliver what consumers want and attract more buyers as a result.

On the other hand, Digital Advertising allows you to test two different ideas (A/B testing) for the same campaign. It helps marketers run and boost the campaigns based on the results just not on instinct.
Benefits/Advantages of Digital Advertising for Businesses
With digital advancement, you can gather your competitors' reports and analyse their campaigns and digital ads accordingly. There are n-numbers of digital platforms available that provide end-to-end competitive analysis solutions. Using this analysis, you can create and improve your digital ad campaigns to uniquely position your brand and promote products and services to cater to the target audience.
It allows you to keep track of every impression, share, click, conversion, sale, ROI, and more. Having access to this kind of information helps marketers make better and empowered decisions about advertising and marketing strategies. You will know what ROI figures come from, which ad campaign and what strategies work best for you.
Seagull Implementing Digital First Approach for Its Clients
Digital-first marketing strategies, just as effective as traditional marketing, require a focus on the customer experience, their hopes, needs, and pain points. For a successful digital marketing strategy, marketers need to prioritise what the businesses want to market. However, unlike traditional marketing, with digital advertising and marketing, you can create rich messages and inspire two-way conversations.
This allows brands to be discovered by searchers. Also, marketing messages delivered to carefully targeted, qualified leads create less "ad fatigue."
At Seagull Advertising, with our digital marketing strategies, you've got the tools at hand to understand your customers. By using these tools and a digital approach you can analyze how your target audience interacts with your brand, understand your digital competitors and use this data to thoughtfully create multi-channel digital messages to get desired outcomes. To find the best approach for your digital and brand advertising, scout thoroughly for the best Digital Advertising agency in Pune to make your brand and decisions flourish better.


---
---