10 Benefits of High-Quality Content Marketing
Posted: March 11, 2022 | Author: Seagull Advertising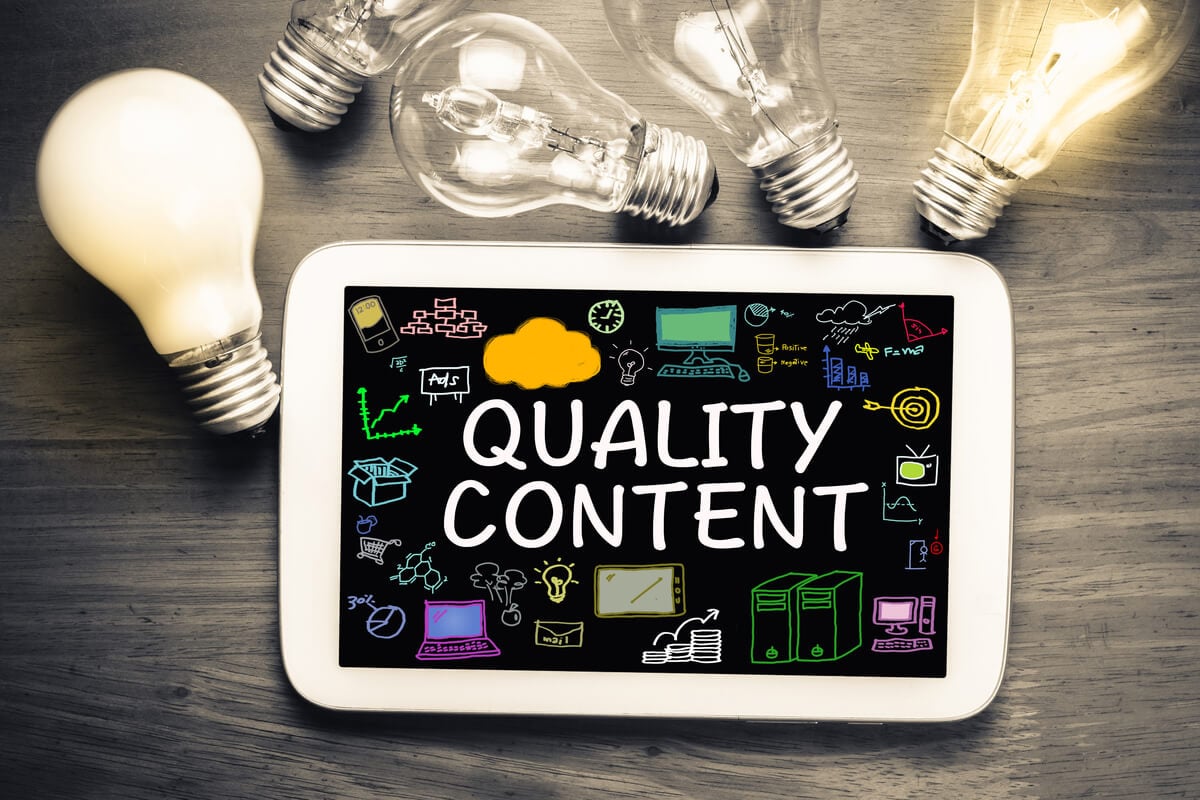 In this emerging digital era, content marketing has been playing an instrumental role in changing the dynamics of marketing. Content marketing – which is the process of developing and distributing informative digital consumables such as blogs, e-mails, videos, podcasts, social media posts etc., is a highly efficient route for brand promotion. Stats suggest that 86% of businesses today are promoting their brands through content marketing to strengthen their digital footprint.

Presenting 10 touch-points that explain why content marketing is an important promotional process to consider for your brand.



Brand Awareness
In the beginning, content marketing helps a brand gain recognition for its potential prospects and imprints a recall value for the existing customers. Posting regular content in the digital space strengthens a brand's voice and enhances its reach to attract more business. Increasing brand awareness results in improving sales through content marketing. A well-established brand has many advantages when compared to brands that are yet to be discovered.


Brand Building
Posting quality content consistently increases credibility helping the brand generate more traction. Traction eventually leads to gaining more followers, strengthening its image and empowering its positioning. These days, the follower count of a page etches an impression instantly. Therefore, posting regular content helps in building your brand.


Establishing Trust

Establishing trust amongst prospects is one of the most aspirational aspects of a brand. Regular quality content posting helps the brand create its digital bubble and assert a recognizable influence in the digital space. A brand that participates and leads in the digital space through consistent content outflow, enhances brand credibility, making users trust your brand more and uplifting its positioning. Doing such also get new users to trust the brand easily in turn widening your customer base.


More Conversions
The inflow of regular quality content results in better engagement. Prospects have more information to consume and hang onto your brand's digital outlet for a longer period of time. Engaging the audience with interesting content helps the brand excite new visitors to try the product/services and eventually become a regular consumer. Posting regular quality content adds weightage to a brand's presence helping it increase its consumer base.



Higher Visibility on Search Engines


The ranking system of search engines is directly related to your brand's content consistency. A digital platform rolling out content irregularly will find it hard to rank well. And when such is the case, it is difficult for your brand to scale up the business online. Therefore, posting regular content becomes significant when it comes to growing in and through the digital space. Search engines recognize pages that post content regularly and the ranking automatically improves. A better ranking makes your brand gain better visibility and helps it increase its sales.


Shareability
Quality content has the potential to increase a brand's reach via shareability. If the prospects like the content on the page, sharing it amongst their friends and family enables your brand to reach new potential customers. Quality content carries great value as it can take your brand to new places. Today, where the digital sphere is being celebrated by new social media trends every day, brands are participating in the new with more excitement. Content marketing not only adds value but also fills the process with fun and thrill.


Helps You Position as an Authority in The Industry
Holding the torch for your domain by dispensing informative/educational content makes your brand lead from the front. When prospects consume value adding content through your brand's digital forefronts, they gain information and develop a respectable bond with the brand. Brand's voice is recognized, valued and considered for everything that you choose to participate in. Eventually, your brand holds that authoritative position and leads by setting an example.


Content – The Cornerstone
Digital marketing strategy stands and thrives on content. Without content, there can be no digital marketing strategy. Content is the fuel that helps your brand go places and win. Consistent content gets things moving for the brand and enables it to be propelled in the direction in which the brand wishes to go. Hence having a content strategy in place is one of the most important things for a brand to consider and execute.


Channel of Communication

For your existing customers and possible prospects, your digital outlets stand as reliable communication points. An ongoing conversation in the digital space helps in nourishing a point of communication that is 'live' and addresses everyday occurrences. When you keep posting content regularly, you become a part of their lives and instill a feeling of belongingness.


Organic Traffic
Quality content marketing is also like establishing a strong foundation for the future. Sometimes results might not be seen quickly, but over time, it can take your brand into a space that was not imagined. Once a strong base is founded, your brand might not require any paid promotions to gain traction and increase sales. Content marketing becomes very vital for brands to fly.

When it comes to making brands soar high, we love to highlight our journey. In the past two decades, Seagull has helped many brands outgrow the set idea of success through clutter-breaking work in the digital as well as offline domains. After having worked for sectors such as – Real Estate, Education, FMCG, E-Commerce & Tech, Automotive, Engineering, Healthcare, Travel, Green Business, and Lifestyle we stand with a range of methodologies that have stood successful by churning out quality results for all our esteemed partners. Specially - healthcare content marketing in the past has helped us scale sales of a skin care brand and made us demonstrate content marketing for healthcare providers. In the past, we also got a chance to practice content marketing for manufacturing companies to increase brand awareness in the digital space. On the other hand, content marketing ideas for real estate have helped us deliver good results to our clients through quality leads and more. Real estate content marketing is an important route to consider to scale sales. If your brand is waiting for its ever-desired flight to soar high, Seagull is ready with all that is essential. Get in touch today!
---
---