What Is The Difference Between Remarketing And Retargeting? Which One Should You Choose?
Posted: April 8, 2021 | Author: Seagull Advertising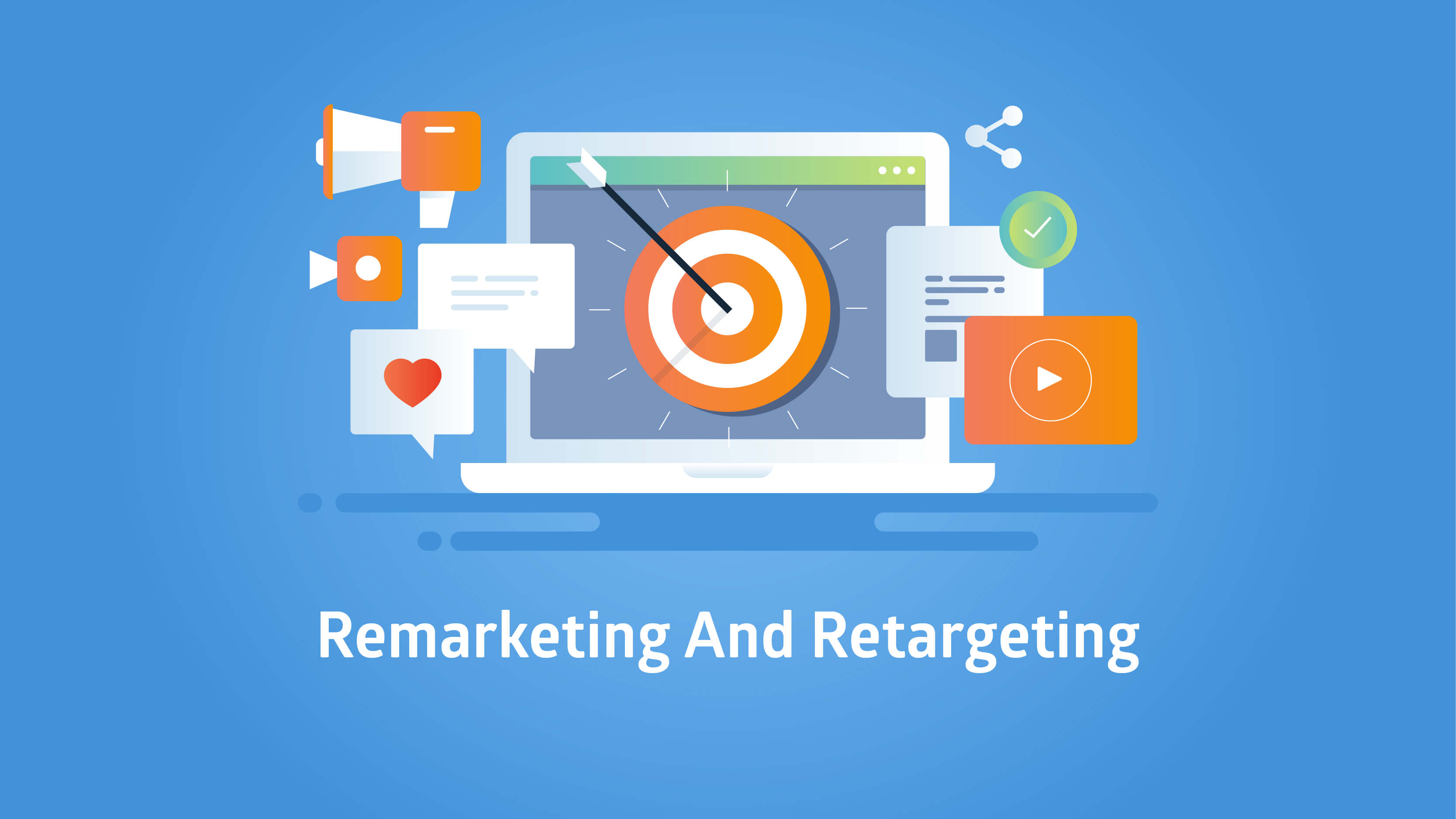 Both these words (Remarketing and Retargeting) are profoundly known to create a lot of confusion among Marketers. Retargeting and remarketing are classic terminologies from the bible books of the advertising industry. But as similar as they sound, many confuse one with the other or end up thinking that both are the same.
There is a very blurry line between retargeting and remarketing. We can say, both share the same goals. Well, every project in the advertising world has the same goal. Leading your prospects down the buyers funnel.

However, both these terms take different approaches to fulfill lead conversion. As Retargeting reaches people who have interacted with your company before (not necessarily become a conversion), Remarketing reaches people who have been your customers in the past.

Let's dig deeper to understand the meaning and purpose of both these terms.
What is Retargeting?

Retargeting is re-advertising. Remember as a kid how many times you saw the epic Washing Powder Nirma ad or the Vodafone Zoozoos? Exactly. It's countless. Even if ads pop up again and again, we adapted to the light enjoyment that each ad brought on our television sets, repeatedly.

That is retargeting. Reaching customers who enjoy your brand and then consistently keeping your brand's memory in their mind.
How Is Retargeting Done In The Digital World?

Let's see the view from your customer's eye.

He comes across your brand, maybe on outdoor media, newspaper, magazines, WhatsApp forward, Instagram promotions, Social media feature, Awareness level ads. To be honest the list is innumerous. Step one is done. But how do you make this customer stick? You Retarget.

Retargeting ads are done through google display networks and Facebook and/or other social media ads. This is where cookies come into the picture. Whenever a customer visits your website and accepts your cookie permission, you have access to his complete buyer's journey.

Know which part of the website he is most interested in. Does he check out your products? Or scrolls through your blog page? Does he make an inquiry or leaves immediately without even looking? With this pool of data you can now create your marketing automation, and drive this customer to the point where you wish him to be.

After an hour or a day, he spots your brand again on another website at a display ad box. While relaxing through his social media, he sees products he might be interested in on Instagram through your brand's ad campaign. Now he might consider checking the brand out again. Or if he has already made his mind to buy, might as well directly become a conversion.

Retargeting keeps prompting customers subtly to make their purchase which they might have second thoughts on. Do it, on any platform. No rules. Make sure you present the right thing to the right person.
What is Remarketing?

Remarketing is being a good brand for your customer base and also gaining some profits through it. You remarket to your customers, to let them know that you have a new addition to your store which they might be interested in, or that the products they inquired for are back in stock, etc.

Remarketing is usually done through email marketing. Where you send regular updates about your inventory or provide helpful insights into the fields your customers are interested in.

Unlike Retargeting, Remarketing happens to convert leads to make them go back at the top of the funnel or help them begin a new and long-lasting relationship with your brand. You can say that sometimes, the advocacy stage is achieved only after your remarketing is successful.
What Is The Difference Between Retargeting And Remarketing?

There is a fine line between both if seen by a layman. However, the approach and strategy of both are so unlike each other that they seem completely different projects for a professional marketer.

In Retargeting, your prospect database is defined by insights from monitoring platforms like Google Analytics, Facebook Insights, newsletter signups, etc. In Remarketing you already have a database of people who are at the receiving end of this process.

If you want briefer and to the point insights:
What is Retargeting in Digital Marketing?
Retargeting comprises mostly paid ads through numerous platforms, where you intend to increase your brand presence for interested buyers and create brand retention consistently.
What Is Remarketing in Digital Marketing?
Remarketing is done through email campaigns, post-purchase feedback portals, organic social media marketing, and sometimes even through search ads. This process is intended to re-interact with prospects and customers and create a relationship with them.

Both being different sides of the same cube, one comes earlier and the other later, in a perfectly brewed marketing strategy. You need to ace both, in your way to make your leads stick.


At The Bottom
Retargeting, Remarketing, Insights Study, Brand Strategy, and many such digital tactics are to be aced to make your business run on the pathway to success. Seagull Advertising is your answer to all question marks that come to your mind when you think of advertising. Head to the best digital marketing agency in Pune. Contact Us Today.
---
---