Marketing for Local Target Audience
Posted: March 11, 2021 | Author: Seagull Advertising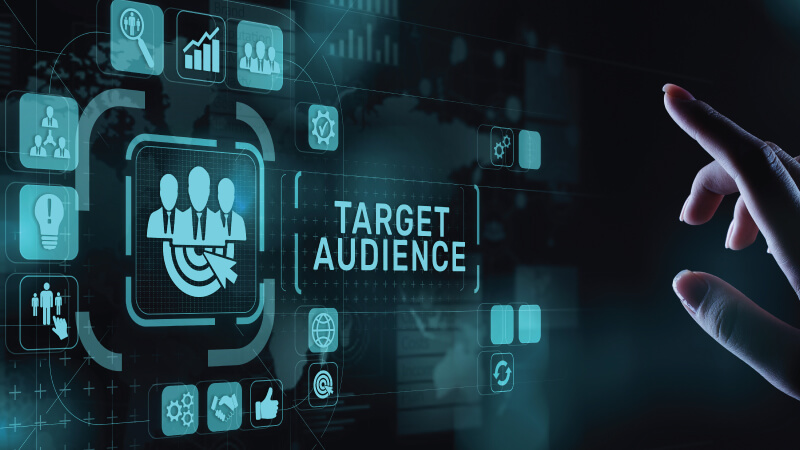 When you own a business that has a product or service for a specific group of people, you need to promote it using a set of exclusive marketing strategies.
The answer to the question 'what is the target audience' is simple – the customers to whom you want to sell your product or service.
When the target audience is associated with a particular geographical area, you employ promotion techniques relevant to the local market.
On this note, you could get a bit confused in finding the answer to the query 'what is target audience in marketing, but in reality, the answer is straightforward – it is simply the audience whom you consider while devising and implementing your marketing strategies.
The Importance Of Identifying The Target Audience
There is no use in rushing to implement your marketing tactics if you are not aware of your target audience and their aspirations. You have to employ the right methods in order to locate the target audience of your business, analyze its characteristics and then apply relevant promotional solutions to woo them.
You can either seek support from the in-house marketing department or consult with a top-rated marketing service provider in identifying the target audience, particularly in the local market.
Effective Strategies For Identifying Your Target Audience


There are numerous ways to identify the target audience of your business. A few of those are precisely discussed in the following points.
Focus on your existent customers – Try to assess the attributes of the customers that your business has. You would get a host of helpful ideas regarding the nature of your target audience, and for whom you should set the marketing strategies.


Concentrate on benefits and not merely features – Think about how your platform is going to add value to your customers. Merely loading it with various features would not help you find the target audience. You need to focus on the exact benefits you can provide.


Collecting demographic information – When facing the question 'how do you identify your target audience', one of the most important measures you can take is thoroughly collecting detailed demographic data of your audience. This would narrow down the task and make it easier for you to identify potential customers.


Sending out customer surveys – Standard customer surveys are touted to be effective tools in strengthening the process of identification of target audience in the local market concerning a specific business. Consult experts and prepare a smart customer survey, sending it in bulk to various people specific to a location.


Analyzing online feedback from customers – The feedback from customers provide a lot of rich information regarding the current trends. You get a clearer picture of what customers actually want and what types of customers are reaching you. Analyzing their feedback is a wonderful way to reach closer to the target audience.


Go niche – When you are keen on providing a niche service or exclusive range of products, then it becomes more convenient for you to ascertain the volume, rather than the size of your target audience. There are marked audiences who would show interests in buying a particular product or avail a specific service. By going niche, you would be able to attract their attention.


Perform research on your competitors – When you conduct thorough research on your competitors, you ensure the importance of the target audience does mean something for you, as you gather more fuel to run your marketing strategies in the most optimal way. You get coherent ideas about the target audience of your rivals in the same market, which helps immensely to locate your own customers.


Locate the gap in the market – After a detailed data analysis, it is possible to ascertain the gap in the market in which you are operating or plan to operate. Utilize this gap to your advantage and design marketing strategies accordingly.


Don't overcomplicate the process – There is no need to make the process a complex affair. Try to remain simple and employ straightforward techniques to gain clear knowledge about your business's target audience.
Fundamental Ways To Promote Your Business To Target Audience
When you ponder about 'how to market to your target audience', you can easily get hold of numerous innovative, simple yet effective, and highly performance-oriented set of techniques.
Engage with the community on various social media platforms
Deeply focus on local SEO applications to get more digital recognition
Don't merely concentrate on on-page SEO, but also apply off-page SEO strategies
Utilize business contacts in the local market
Collaborate with relevant parties
Creating a well-structured loyalty program could bring benefits for the business
Increasing customer referrals is another effective way
Involving your employees in the referral program and offering them incentives
Advertising in public places in the local market
Using online marketing tools other than SEO applications to woo the customers
Advantages You Receive From Target Marketing
There are many concrete advantages you enjoy as a business owner when you employ select methods of target marketing and some of those are bulleted as below:
A greater degree of recognition in the local market
Consistently getting stronger leads for your business
A higher conversion rate for your company is also among the major benefits of target marketing
Lowering the bounce rate of your web pages, with more engaging content
Meeting the sales targets with more confidence
Grabbing a significant chunk of the local market share
Hire Experts
You need to seek support and suggestions from reputable marketing consulting services in order to set and implement promotion strategies to woo the target audience as a business.


---
---