Twitter Marketing - What, Why, How and When?
Posted: July 16, 2020 | Author: Seagull Advertising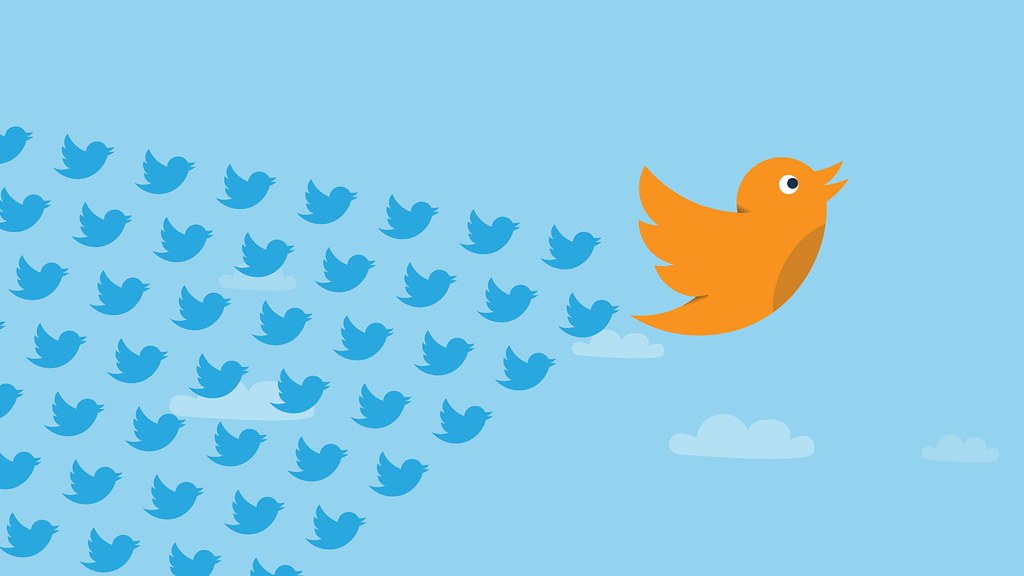 There are over 326 million average monthly twitter users globally to share your content with. Every day about 500 million tweets are sent on Twitter. The audience you are actually looking for is most probably present on this platform and is actively listening. So let's understand the nitty-gritty of Twitter Marketing to make an impact, drive results, build a strong presence on Twitter and connect to your passionate and powerful audience.
Twitter is the fifth most popular social media network, with more than 145 million active daily users. Twitter provides a platform for people to discuss all the trending topics that they strongly feel about. When you're excited about something and want to share it with a lot of people - you Tweet it. Twitter marketing helps individuals and businesses to reach their targeted audience and engage with them in different ways, whether organically or with paid ads.
When brands connect with what's happening on Twitter by creating their presence, it helps them in increasing their brand awareness by +8%, brand preference by +7% and purchase intent by +3% you can observe an overall lift across the marketing funnel. Unlike other platforms, Twitter is focused on conversations, mentions, tweet threads and retweets.
Let's check some ways how you can organically market on Twitter:
How to market (Non-Paid) on Twitter?
Twitter has its own audience, which uses its native platform lingo. Though the basic use is the same as compared to other social media channels, the functionality and applicability are completely different.
Create a Twitter marketing strategy
To start with, understand how Twitter as a platform works, the only key to success is creating strategic and savvy plans for Twitter marketing to add in your overall social media strategy. To grab and hold your audience's attention, create a highly effective Twitter marketing strategy and implement it effectively as Twitter is a fast-paced network. (Best advice is to follow brands who have done it successfully.)
Set Goals
You need to understand what you're actually trying to achieve if you want a positive impact on your business with the planned strategies. For achieving success on any social media platform, you should have clear and measurable goals. Create SMART goals for your twitter marketing plan: Specific, Measurable, Attainable, Relevant and Time-bound. And then, align your business objectives with the SMART goals so that you can break them down to measure success. (Understand your follower to lead to conversion ratio.)
Cultivate a voice for your account's posts
Twitter is a chatty platform as you can write the post content which limits to only 280 characters. Through your tweets convey different qualities of your brand. Be original with your content and show the personality of your brand by communicating it authentically in your posts. Make each tweet unique by having your brand voice consistent on all the other platforms. To create an appealing brand value, use creative graphic images and videos. You should sincerely connect with your targeted customers and build trust with them. (Use crisp messages with ideal sized photos.)
Twitter Polls
This feature allows the user to post questions and seek up to four answers. People love to express strong opinions on trending topics. This makes polls fun and easy to engage with your audience. You can learn about customer preferences and get various opinions and feedback by adding twitter Polls in your social media calendar. Polls are a quick way to gather useful insights. (E.g. Q: The long weekend starts now. What are your plans? O1: Long Drive O2: Lounging At Home etc.)


Hashtags
Hashtag culture came from Twitter. By the use of right hashtags in your content, you can reach new audiences. The hashtag is one of the valuable tools to boost your discoverability on the platform. Understand how hashtags work and create unique hashtags for your brand. You can also get insights into your competitors' hashtags.
Related Post- Why Is Social Media Important for B2B And B2C Healthcare?
How to Market (Paid) on Twitter?
The ads on twitter include promoted accounts and tweets and promoted trends. The way you interact with organic content in a similar way, you can interact with the promoted content. The ads are clearly marked with a "Promoted" icon. Your account followers can see your name associated with the promoted content if you happen to like or retweet it. You can follow trends and explore Twitter's page displays with the current trending topics and hashtags as well. Take a look at how Twitter advertising works with easy steps-
Choose your target audience
Advertising on Twitter helps you to reach your right audience by selecting simple options. Choose the targeting based on interests, geography, gender, device, or lookalike audience like your followers. You can maximize the relevancy of your posts by targeting the right keywords in other people's Tweets.
Set a budget and get discovered
Amplify your message to get your Tweets, and the Twitter account discovered for people interested in your business. There's no minimum spend for your campaigns; you can start, stop and tweak your campaign any time. You can have complete control on your campaign, and you will be charged only when someone likes, retweets, clicks on your promoted tweets.
Creative posts
Get visuals for higher post engagement as tweets with images get three times as much engagement, while videos with tweets get up to ten times as much engagement. Videos can help you to capture the attention of your customers for a longer period ending up with comments, reactions and retweets. Visual assets help you communicate more with your tweets, for the informative tweets use a variety of visual content like charts and infographics. GIFs are also other additional delights for your tweets.
Measure results in real-time
You can easily rack the growth of your follower base and campaigns to see how your targeted audience is engaging with every single Tweet you post. As you measure the results of your campaign performance on Twitter, it helps you in the long run to create and implement better posts.
At the Bottom
Whether you indulge in paid marketing or free use of twitter, results will be pompous. It's the modern medium for the modern world, and if it's rightly used, it will become the voice and face of your brand.
---
---