10 Amazing Websites of Automotive Part Makers
Posted: May 1, 2020 | Author: Ankit Sahu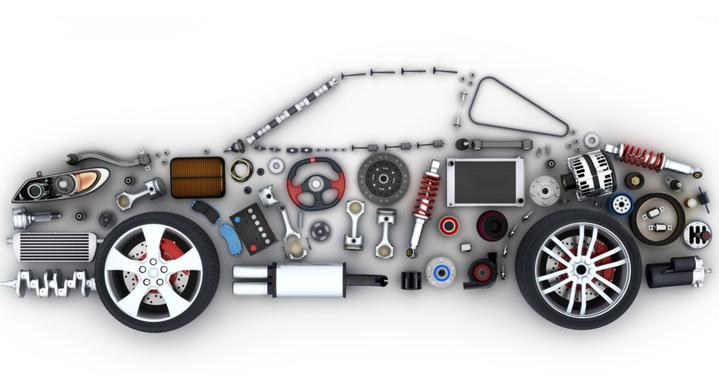 A website is a must for any business today. With more and more people joining online shopping, the whole industry is only bound to grow.
There are thousands of players in the market who are offering great products at great prices, and thus offering enormous competition. But there is a way to stand out in this cluttered marketplace- Have the best automotive website design, which will not only attract customers but also keep them engaged for long.
So, let's take a look at 10 websites of auto-part makers that keep their visitors engaged:
1.

Auto-Zone
One of the top websites on this list is Auto-Zone. It is an American auto parts website with e-commerce functionality. It's site map and layout is easy to navigate, moreover, it's content is quite simple to understand. A clear search bar on the top left and cart details on the top right can save anyone's shopping time.
Highlights: Listing trending products & free helpful advice.
2. Summit Racing Equipment
If you are in the mood for some auto enhancement, nothing beats Summit Racing Equipments. This is also an American website, made for auto racing enthusiasts. You will find a lot of ideas of customization and similar products to fit into your car or any other four-wheeler.
Highlights: Detailing of products & focused on racing and enhancement.
3. Super Cheap Auto
The third website on our list is Super Cheap Auto from Australia. You name an auto product; they have it. You name a garage tool or equipment; they have it. It's like a goldmine for auto enthusiasts. It's super clean layout, and ideal use of vectors makes it an ideal website to look after.
Highlights: Wide variety of products & good display of offers.
4. Bosch Auto Parts
Bosch is ranking fourth in our list for a reason. Though it's a great website, it's for everyone. First of all, you can't buy anything here; it's only an information source of Bosch products. Second, apart from the basic products, you can't find anything else, such as cleaning kits, welding kits, etc.
Highlights: Impressive minimalistic design.
5. Amazon
If you are not looking for something advance or lack comprehensive product knowledge, Amazon is your port. Here a business can also list their products to expand their market place.
Highlights: Large tiles & similar product listing at the bottom.
Other notable website are as follows:
Website designing is tricky; it may devour plenty of hours and still produce nothing. So it's okay to ask for help. Get in touch with our experts for your every marketing need.
For more articles visit our website: https://www.seagulladvertising.com/
---
---