A Short Guide To Marketing For Real Estate
Posted: April 16, 2021 | Author: Seagull Advertising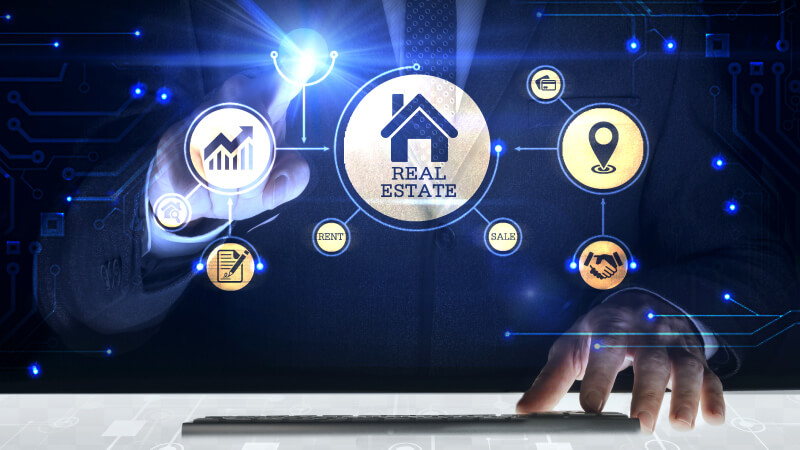 Real Estate is a booming market. And something that desperately needs the right ways of marketing. Someone once mentioned in a conversation having abstract roots, that nothing grows as fast as buildings. Humans could not manipulate the growth of nature, and hence they created their own rapidly growing habitat.

We are not so very sure what happened to the dialogue or the conversationalist but we are very sure that, a heck number of houses appearing in and beyond city limits, and more number of homebuyers to purchase the same.

But how do these home buyers know which is the right house for them? Who makes them aware of where their lifestyle would grow to the fullest? It is us. Advertisers. We hold the key to their housing dreams and lead them to make the right purchase.

It is not just homes, there are commercial spaces, offices, shop spaces, etc that are on sale and you have the power to sell them to the right people. How? Through the right target audience study and tactics, you then decide to use in your marketing strategy.

Here is a quick real estate marketing guide to help you get started.
1) Create A Professional Website
Start by creating a hub for your customers. A place or platform where people interested in your brand will go to hang out or check what's new with you. A website works best in building credibility and providing valuable information about your business. All the upcoming projects their details can be put on your site for interested buyers to check. This is the platform where you can drive leads to.
2) Walkthrough Videos
Walkthrough videos build excellent credibility for your product. The home or commercial space that you have up for sale should be well versed by the customers. Since real estate investments are a huge sum of money for buyers, they wish to see every minute detail of the product they are putting their money on. You can also make the walk-through videos easily accessible for your audience on your website and advertise through sneak peeks on social media channels to drive traffic to your webpage.

Looking for marketing strategies for real estate companies in India? Contact us.
3) Construction Updates
While we are not always sure that all our leads will come through social or any other digital media platforms, we know for a fact that almost all our audience base is using one or the other social media platforms. Find out which platform your audience hangs out at the most, and make it your niche media channel. Posting construction updates helps your audience very much to know the status of their investment. While this kind of content will hardly bring any new sales, it will improve your approach to a smooth customer experience.
4) Local Media Channels
Real Estate is something that happens within the limits of the city where the maximum of your audience will be local. Make sure you have a trustworthy presence here. Simple radio and local television ads will go a long run in bringing leads and sales.


5) Experts In Your Niche
Real Estate is really about providing the best in a particular area. Turn yourself as the expert in the area your product is dealing in. Talk about connectivity, amenities, public transportation, and other services on your blog page. Spread valuable insights through organic marketing. When you position yourself as an expert in your chosen field, you create a reliable image for your business.
6) Testimonials
The best advertising is word of mouth. Your past customers can do commendable advertising for you. Record happy customer testimonials, send feedback forms, showcase reviews on your media platforms. Testimonials can help grab more eyeballs than plastic advertising.
7) Squeeze Page
Lastly, build a squeeze page. This is very important for your email marketing. A squeeze page is something you build to get emails. Maybe through a content offer, or a discount coupon. This page will help you gather email audiences. Email Marketing has proved better than any other form of marketing. You can also work up email automation and drive your customers through a well-planned journey.

Check advertising projects from one of the best real estate marketing companies in Pune:
These and many other ways of marketing help real estate marketing companies in India.
To build a perfect marketing plan for a real estate company, Get in touch.
---
---