How Inbound Marketing Is Helpful for Real Estate Businesses?
Posted: January 22, 2020 | Author: Shruti Jani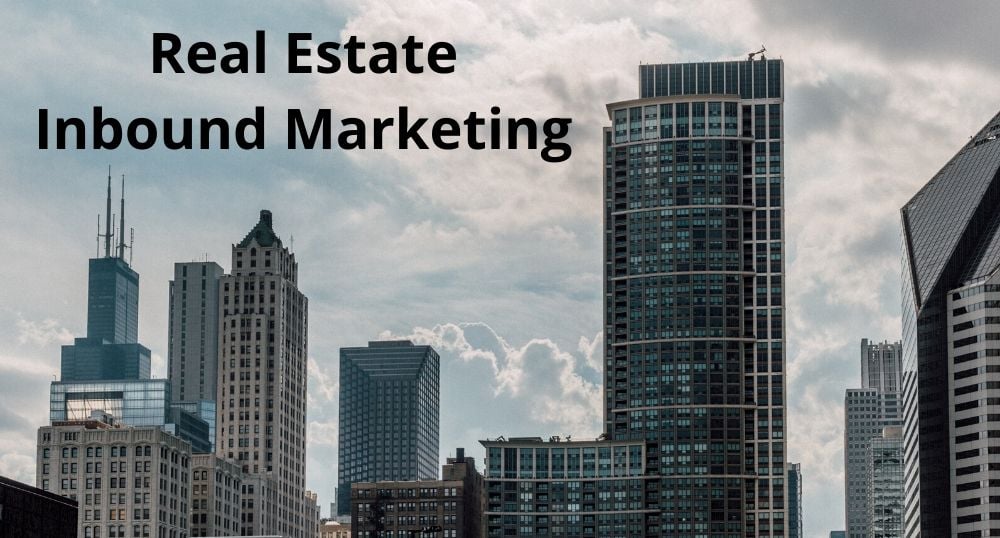 One of the most significant changes in real estate marketing is how much control consumers have. With the extending reach of online aggregators and omnipresence of search engines, information scarcity is no longer an issue for real estate buyers. And if the marketer knows how to reach these people, he or she can generate a host of qualified leads without ever worrying over splurging costs.
Before the Internet went mainstream, realtors had to buy ad space on TV, radio stations and newspapers in order to raise awareness and reach potential clients. This was open fire because marketers couldn't know for sure if they were reaching the right audience or not.
Now, potential home buyers actively start searching for new homes or real estate agents online. As a result, projects' websites, social media pages, and directory listings have to be optimized for their searches, information should be served in the simplest manner and buyers should be able to make informed decisions on their own. The secret to achieve all this is a marketing method known as Inbound Marketing.
As it is evident in the image below, Inbound marketing is the term that encompasses all the things you need to pull your customer. This level of engagement takes time and experience. However, once you've put the right strategies in place, you can be sure you'll get the leads—and sales—you want.
Source: ecmetrics
As you are already aware that dabbling in real estate is an extremely tricky task. When compared to other industries, real estate is a hyperlocal time centric product with a high emotional and financial investment. Now that the focus has shifted on online presence and growth, the approach is reshaping itself. Furthermore, a lot of pre and post consumer research is based online that's why Inbound Marketing matters in heaps.
So let's take a deep dive into the world of real estate Inbound marketing and why is it the preferred option to generate leads.
1. Inbound Marketing pulls the Customer to your Service or Product
When a real estate company markets to a consumer who is researching offline, they may show them a newspaper ad, a billboard, or a classified ad. This is called push marketing or outbound marketing. It's where one is throwing out information to hundreds of people and just through statistical probability, it will reach someone who is looking for a real estate property.
But unfortunately, these ads will also reach a lot of customers who are currently not in the market for a house. These ads will be of no consequence to them and they will move on to products that are of their specific interest. This leads to the drainage of time and money.
Now Inbound marketing is a strategy in the digital world. It is when you selectively target who to show your ad/ content to, and track every step of their consumer journey. In the end, the consumers get attracted to you rather than you pushing your product to them.
E.g. If a consumer is just beginning their real estate research you can show them general and overarching information about your property and the neighbourhood it is in; If they are just a few steps away from purchasing a home then you can give them a discount offer or talk about appreciation trends in the area. Changing your content based on the consumer's buying cycle is called a lead nurturing strategy.
A precise lead nurturing strategy builds engagement with a consumer, a sense of loyalty, and trust between the company and the consumer. This is because they are being exposed to helpful, relevant, and well-timed content in the form of blogs, ads, infographics, social media posts and more.
While previously outbound marketing was the only solution to get customer prospects, digital Inbound brings the right prospects to you.
---
---
2. Inbound Builds Trust
68% of Inbound marketers think that their strategy has been effective in achieving their business goals. 33.3% of these marketers also think that their outbound strategy is ineffective.
In the words of Matthew Bushery from Placester, "Inbound is all about enticing the right buyers through sharing materials and resources that make them want to engage with you, rather than figuratively shoving your self-promotional messaging down their throats with over-the-top, aggressive, and — most importantly — wasteful marketing schemes."
Moreover, Inbound Marketing focuses more on educating and entertaining than on selling, prospects feel more comfortable reaching out.
---
---
3. Inbound is Measurable and Accountable
It's always been next to impossible to generate ROI from traditional mediums of advertising such as radio, television, and newspaper advertising. On the other hand, through digital channels, you can get an exact measurement of how effective your marketing strategy is. Views, impressions, clicks, leads and even the status of leads such as MQL & SQL.
This information allows you to spend more wisely with each subsequent campaign, generate more specific content - emails, ads and more. And It also allows you to better answer questions about your ROI, and make better decisions about where you should be spending your marketing budget.
Inbound Marketing Real Estate Case Study At A Glance
First National Real Estate (FNRE) is a real estate company operating out of New Zealand, who decided to follow the Inbound strategy with the help of Hubspot.
What they did was follow basic Inbound hygiene and automation techniques to better their existing pile of content and make it more user-friendly. The end goal was to drive visits to the website, increase qualified leads, and better the efficiency of their workflow.
Here are some of the steps followed by FNRE:
Streamline emailer workflows and tasks to drive and nurture leads with better intent.
Rehash the targeted audience and automate certain parts of the workflow in order to make lead generation and the nurturing process work well as it should. (They made sure that tasks that could be automated shouldn't have to occupy valuable employee hours.)
Applying SMART (Specific Measurable Achievable Realistic Timely) goals was crucial in refining the lead nurturing process, as it allowed FNRE to give their customers the right content, at the right time, based on data gleaned from customer actions.
But what was the end result you ask?
The First National Real Estate (FNRE) website earned the following results.
71% More Leads Generated

54% growth in unique website visitors

23%increase in total page views
And all of this just through their Inbound efforts.
"I would say that Inbound marketing is definitely a long game, it's about adding value to your customers, building trust and, ultimately, positioning yourself as a thought leader within your industry. In terms of implementation, from my own experience, it took approximately 3 months to get 100% set up on HubSpot. It was a process, however, well worth the effort.", says Sue Goddard, the Digital Marketing Manager at FNRE.
Tip: You can take a look at the full case study over here: https://www.hubspot.com/case-studies/first-national-real-estate
Hence...
Inbound Marketing for real estate shouldn't be a choice anymore. It should be a best practice. It consolidates all the efforts of a relator or marketing agency and gives specific, measurable and actionable results.
Fact: The cost per lead on inbound marketing channels is 62 percent lower than traditional channels.
As we saw, it improves efficiency and is leaps and bounds better than the alternative of outbound when it comes to return on investment.
If you would like to know more about how Inbound Marketing is beneficial for real estate then why don't you check our articles in the real estate series here:
Inbound Marketing Strategy for Real Estate: WHY - HOW - WHAT:

https://seagulladvertising.com/blog/inbound-marketing-strategy-for-real-estate

25 Marketing Strategies for Real Estate in India:




https://seagulladvertising.com/blog/25-real-estate-marketing-strategies-for-2019
Don't know where to begin? Here are a few steps to kick-start your Inbound game.
Make sure you have the best website that drives traffic and helps you capture and cultivate leads.
Make sure you take advantage of Facebook real estate marketing tools, have a presence on Twitter, and Instagram.
Take advantage of all of Facebook's advertising tools.
Set up keyword searches on Twitter.
Create an email newsletter and send email blasts to your database.
Create an email campaign.
Still not sure if you're going to have the time to implement inbound marketing for your real estate firm or business? Let us know.
Explore more advertising and marketing blogs here: https://seagulladvertising.com/blog
---
---