How to Select the Best Branding Strategy for Your Business?
Posted: October 28, 2021 | Author: Seagull Advertising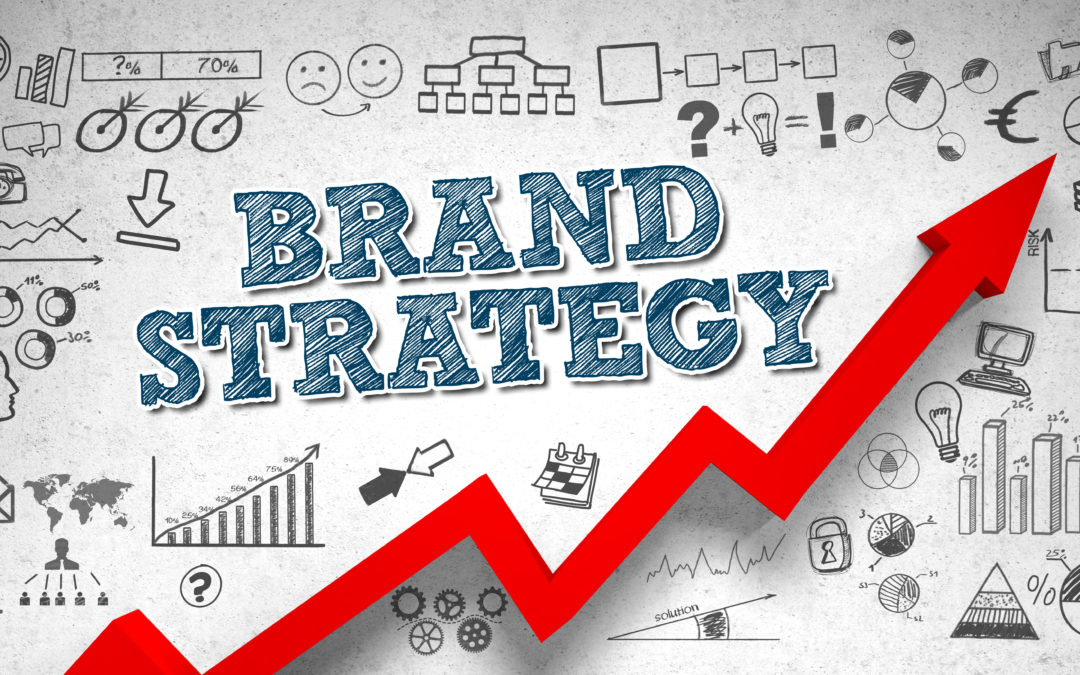 With so many different branding strategies to select from, it can be tough to determine which ones are right for your company. In this blog, you will find the different branding strategies, their uses with examples, and most importantly, how to select the best branding strategy for your company.

But before we jump into the strategies, let's have a look at what 'branding' is:
What Is Branding?
Branding is a marketing strategy that allows customers to distinguish your company's products or services from competitors. Branding frequently entails the creation of features such as a logo, mission statement, and design that are consistent across all marketing communication channels.

Remember, your brand is a reflection of who you are as a company, and employing good brand strategies can help you expand beyond your core market. That's why branding is very important for any company's success.

Now lets' learn these key branding strategies, before diving deep into - which one to choose?

A branding plan for an established company will differ significantly from a startup. A business/company that is already up and running, for example, can decide to use a line extension plan to create new items in order to reach a new audience or meet a demand that their current audience has. That could be a strategy you pursue in the future. For a startup, though, getting the brand out there and establishing a core is more important than expanding out too much.
Here Are Some Important Branding Strategies for New and Old Businesses That Could Potentially Work for Your Business:
A. New Brand Strategy

This strategy focuses on building a brand around a single product. It allows you to place your product in your brand's core, allowing your audience to associate your brand with that product. This method can also be used by established businesses that want to develop new goods and reach new consumers.
B. Flanker Brand Strategy
This is a wonderful option if you want to reach the largest possible audience. Create product versions that appeal to diverse consumer segments to establish this strategy. For example, you might develop a high-end tech product with a stripped-down lower-end variant to cater to consumers who want something more economical but don't require all of the bells and whistles. The high-end and low-end items can share the same fundamental brand, but they should be distinguished by name or designation, such as iPhone 8 against iPhone X.
C. Attitude Branding Strategy
It's less about harnessing brand loyalty for a business and more about portraying a personality. Rather than marketing a product or service, attitude branding focuses on marketing a way of life, a feeling, or an emotional connection. Nike is a perfect example of this kind of branding; their branding encourages people to live a healthy, active lifestyle reflected in their products. As a second example, you can consider Colgate Max Fresh Gel; their branding is all about freshness and enthusiasm.


D. Competitor Brand Strategy
A corporation may already have a market share in a niche market, but it wants to outperform its competition. If this is the situation for your business, you should consider pursuing a competitor brand strategy, which entails pursuing a current audience rather than pursuing a new one. Finally, the benefit of a competitor brand strategy is that you already know your product has a market. All you have to do now is find out how to outperform your competitors and gain a larger market share.

Selecting the Best Branding Strategies for Your Business

A. Define Your Brand Identity

You should define your brand identity before deciding on the best brand strategy for your company. This entails posing a series of questions to yourself and those involved in the marketing and sales process, such as:
What are the mission and key values of my company?
What three words would I use to describe my company if I had to?
In the marketplace, what do I want to be known for?
What type of impact do I want to have in my field?
What do I want the visual representation of my brand to be?
These questions will assist you in determining your goals and direction as a unique brand in the marketplace.

B. Determine Your Brand Objectives


You should be able to decide your brand objectives once you've identified your brand identity and answered the important questions outlined above. Your goal, for example, could be to establish yourself as an industry leader in a certain amount of time or to increase consumer interactions through reviews, website visits, or online product purchases. You'll be able to choose a brand strategy that corresponds with your company's aims and objectives this way.

C. Define Your Brand's Audience


Find what your audience is interested in, where they're located, their age, what they think of your brand right now, and how you'll attract them to your services or products - In short, define your target audience properly.

Knowing your target market allows you to collect enough data to strengthen your message and choose the best brand approach for your target audience.
Conclusion
Each company is likely to have its own set of aims and objectives in mind. And each brand strategy has something unique to offer your company. However, not every strategy will be appropriate for your business.

Consider performing a competitive study with your industry's competitors to assist you to select which brand strategy to pursue. Conducting such an analysis will assist you in identifying your market's prospects and risks.

Ultimately, the goal is to select a branding strategy that is consistent with your brand and provides good reach and interaction with your customers. Remember, if you align your branding strategy with your brand personality, you'll be able to build a plan that will help you achieve all of your objectives.

In case you need professional support, you may get in touch with the branding strategists at Seagull Advertising. They rank among the best brand strategy firms in Pune.
---
---