Know How Services at Seagull with Help your Brand Grow Better
Posted: September 27, 2022 | Author: Seagull Advertising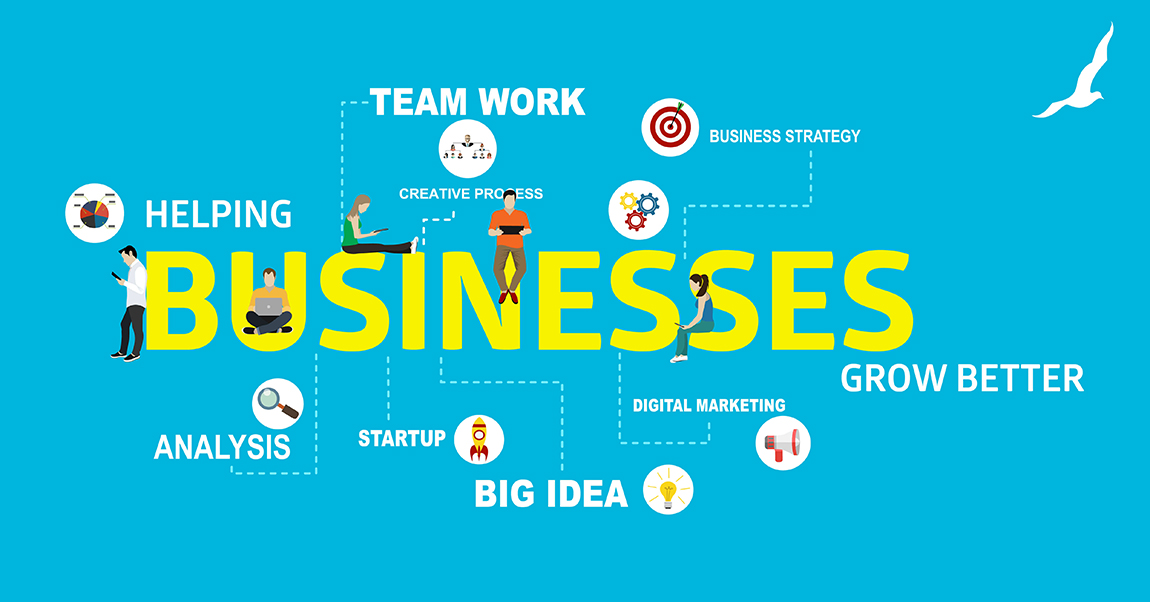 Brand, an identity, a factor of trust, recognition, a defined quality, intangible marketing objective, a business concept, etc. there are many definitions to understand what a brand is. But you can have your own understanding of it and learn from it. As a businessperson, you always wish to make your brand bold for people to notice it and engage with it. This is not easy as it sounds. People work day and night to understand the core values of the brand and help it reach the audience with precision and exactness.
Ideations | Conceptualization | Creation | Execution | Positioning | Strategy | Brand Building | Marketing | Promoting | Optimizing | Lead Conversion
All these above factors are not just terms but are crucial methods to follow to make a brand presentable in the industry. So, now you must be thinking about how to execute all of it. The answer is simple, look for advertising, branding and digital marketing agency who with varied experience will give justice to your brand.
Seagull Advertising Agency in Pune has wings to cover all your requirements of making your brand big! We have a full stack of branding, marketing, and advertising solutions for our clients to have strategic advantages and growth for their brands.
As a branding and marketing agency, we have a different service for our clients in an integrated process that we follow. As a brand, all you must do is approach us and provide us with all the necessary information about your company, your brand,x products, etc. We will make deep research into your brand/company and understand all about your products or services to create a BRAND STRATEGY! Once we have a detailed long-term strategy, we dig deeper into what things we should inculcate like;
Brand Strategy and Brand Positioning
Brand Design
Launch or relaunch your Brand
Executing an Advertising or Marketing Campaign
Understanding & Implementing Inbound Marketing
Maximizing the ROI from your website and social media
Redesigning or redeveloping your website
Generating good quality leads from your website
Search Engine Optimization (SEO) and Pay-per-Click (PPC)
Social Media Strategy and Management
The above list explains what factors we look into once a brand has been associated with us. Apart from it each team member treats your brand as their baby and takes diligent care of it. Every member working on your brand is emotionally attached to it and hence works with good care and responsibility.
With every success each it is a day of celebration here at Seagull Advertising. Let's know the 4 major services that we cater to;
Brand Strategy:
Brand Strategy that 'GROWS THE BRAND' with Consumer Co-Creation. Detailed research on anything and everything about your brand, from its genetic blueprint to its biometrics and personality to understand the core of your brand. This is the basis of a brand strategy and brand identity.
10 Key Points of Brand Communication:
Industry Trends and Opportunities
Competitor Analysis
Customer Insights and Expectations
Communication Audit
Stakeholder and Brand Alignment
Brand Strategy and Goal setting
Mission, Vision, and Purpose
Value Proposition
Brand Positioning Strategy
Brand Marketing Strategy


Brand Design:
Brand design helps a brand stand out and creates an identity for you in the competitive industry. The Brand design follows brand strategy and brand guidelines to develop outputs that communicate with the consumers of the brand. Brand design is an essential component of any company's culture. It determines how the brand will be communicated across all collaterals. Whether it is digital ads, billboards, pamphlets, packages, brochures, or anything else. A brand's visual language, as well as its written communication, is determined by its brand design.

So, what do we offer:
Design Strategy
Brand Design
Website Design
Space Design
Merchandise Design
Packaging Design
Brand Advertising
Advertising plays a very crucial role in your brand. Promoting and marketing your brand in the market and engaging your audience is a smart way to present your brand. Based on brand strategy and brand design- brand advertising is carried forward. One of the primary goals of the ideas and efforts that go into our storytelling process is to create and nurture an emotional connection between the audience and the brands and clients with whom we collaborate.
To help brands grow we create integrated communication campaigns that engage the audience through powerful branding ideas, memorable consumer engagement devices, and ground-breaking launch events across traditional and digital platforms.
Understanding the competitors and market challenges
Mapping the right target audience
Identifying opportunities to attract more customers & talent
Crafting of the Ideas that Soar
Development of the concept
Review and agreement of the concept
Advertising Platforms:
Print
Outdoor
Radio
TV
Digital
Events


Digital Marketing
Grow Better with Digital marketing!

Digital marketing enables conversations with the target audience and engages them on different growth channels. Digital marketing is a strategy for attracting, engaging, and delighting customers to grow a business that adds value and builds trust. We believe in growth at Seagull, and the only process-driven goal we have for every client who interacts with us is to Grow Better Digitally.
Digital Marketing is a technique for drawing customers to products and services via content marketing, social media marketing, search engine optimization, and online ads management.

Growth Channels:
Social Media Marketing
Content Marketing
Online Ads Management
Website Design & Development
Search Engine Optimization
With this in-depth understanding, we can align every aspect of the brand with consumer

behaviour

, beliefs, and trends. These are the 4 major services we offer our clients to make their brand stand out in the marketplace and gain desired traction. Help your brand grow better with Seagull Advertising agency Pune.
---
---