The Importance of Data-Driven Advertising Strategies and How to Effectively Measure ROI
Posted: September 5, 2023 | Author: Seagull Advertising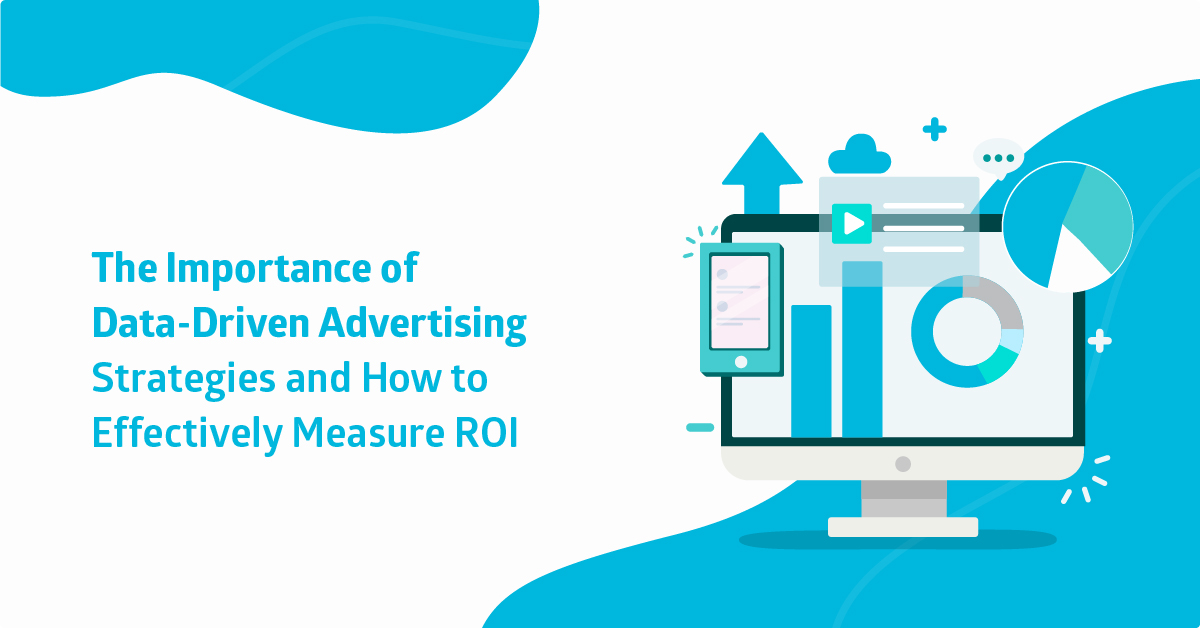 In today's fast-paced world where the attention span of your target audience is getting shorter and shorter, a creative strategy in advertising becomes of utmost importance to grab the immediate attention of your target audience. What a creative strategy in advertising does beautifully is that it humanises brands, enables them to tell intriguing stories that are impactful, relevant, and shareable. Such narratives resonate with your target audience and result in the desired output.

The advertising world has moved on from traditional advertising and is leveraging the advantages digital advertising brings to the fore. What makes digital advertising the favourite of brands is its data-driven approach and the array of advantages it brings for the brands, when a formidable creative strategy in advertising is applied effectively. In this blog, we will explore what data-driven advertising is, its benefits for brands, and how to effectively measure ROI in digital advertising. In addition, we will take a sneak peek at Seagull Advertising - one of Pune's leading advertising agencies renowned for leveraging the advantages of creative strategy in advertising. Read on.
What Is Data-Driven Advertising?

Data-driven advertising is a strategy based on consumer data and trends, and is used to drive marketing decisions, well-complementing a creative strategy in advertising.

To put it in simple words, data-driven advertising studies what consumers buy, how they react to ads, and how they behave. Its purpose is to provide answers to three important questions about their target audience - who, when, and where.

Data-driven advertising is aimed at delivering the highest possible return on investment (ROI).

The importance of data-driven advertising as an addition to a creative strategy in advertising
Offers a Better Understanding of Your Target Audience

When you understand your target audience, you can design a creative strategy in advertising that resonates with them.
CRM insights prove to be fruitful in designing a creative strategy in advertising
Customer Relationship Management (CRM) analyses customer history data, and can be used to study customer behaviour and improve business relationships with them.
Create Relevant Content

A creative strategy in advertising might fail if relevant content is not offered to the target audience. A data-driven approach ensures you get the required information to create relevant content that presents solutions for your target audience's problems.
Deliver a Personalised Brand Experience
Data-driven advertising helps you leverage your creative strategy in advertising by allowing you to create personalised content. Such content increases customer retention by building a stronger connection with your target audience.
Track Your Client's Journey

CRM software like Semrush, Salesforce or Hubspot allows you to track a client's journey from initial contact to final sale. Advertisers then can choose the most suitable advertising channel based on their customers' actions and behaviour.
How to effectively measure ROI to understand if your creative strategy in advertising is fetching the desired results?

ROI = (net profit / total cost) * 100
If you're planning an advertising campaign strategy, it is always recommended to keep in mind a certain ROI you are expecting from that campaign. The simple formula to project future ROI is to multiply the number of potential customers you are targeting by your conversion rate and average purchase price. That number represents your predicted return.

Predicted return = (number of leads * lead-to-customer rate * average sale price)

For example, assume a brand expects its creative strategy in advertising to generate 1,000 leads and their lead-to-customer rate is 20%. Let's assume that including sales and discounts, the average sale price comes to Rs. 1000. In this case, the predicted return would be

1,000 leads * 0.20 * 1000 = Rs. 2,00,000
If you are aware of the predicted cost of your marketing efforts, you can now use that number in your ROI calculation.

Predicted ROI = ([Predicted return – Cost for marketing] / Cost for marketing) * 100
In the example above, assume that the brand is planning to spend Rs. 50,000 on this campaign.

([Rs. 2,00,000-Rs. 50,000] / Rs. 50,000) * 100 = 300% projected ROI

Please note that this calculation or formula doesn't take into account outside variables or unpredictable situations that could affect a campaign's outcome.


Whether it is traditional advertising or digital marketing, every brand needs an impeccable advertising communication strategy. If you are looking for a creative strategy in advertising that will soar your brand to new heights of growth, you must consider Seagull Advertising - one of the leading and most reputed advertising agencies in Pune. For 27 years, Seagull has been taking pride in crafting robust creative strategy in advertising for its clients, and has empowered over 100 brands to grow better.
---
---