The Difference Between a Business and a Brand, and the Impact of Marketing
Posted: May 23, 2022 | Author: Seagull Advertising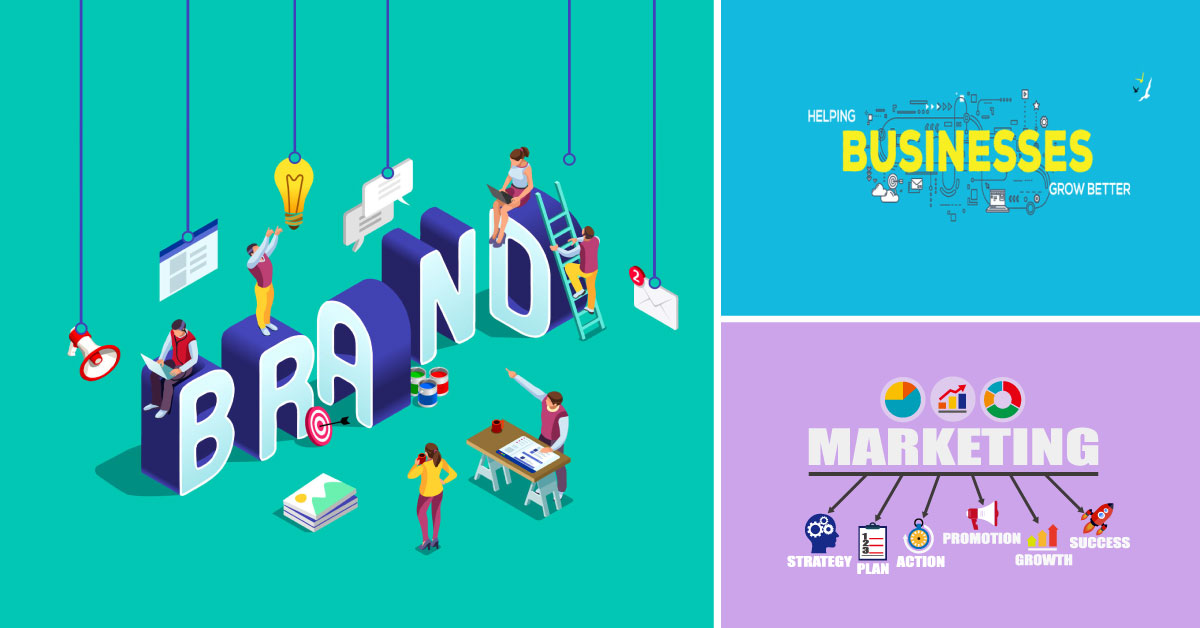 It is vital to "create a brand" as a business owner. At the same time, it is critical to keep the company's name in the public eye so that more people are aware of its operations. The truth is that the company is much more than its brand. However, it is obvious that a company's branding is its public face. As a result, we shall discover the distinction between a brand and a company in this article.
What is a Company name?
The trade name or company name is the name provided to a corporation established under the Companies Act. Simply explained, it is the legal name given to an individual or a group of individuals who decide to engage in profit-making business activity. Depending on the sort of business structure it is now functioning under, it must be suffixed with a private limited company, LLC, Corp, or other legal suffixes. The Procter & Gamble Company and the Coca-Cola Company are two examples of companies.
What is a Brand name?
Services provided by a corporation that can be used for marketing and sales. There are no legal suffixes required. Pantene or Ambi Pur (both owned by Procter & Gamble) and Sprite or Minute Maid are examples of brands (under the Coca-Cola Company).
What is the Difference between a Company Name and a Brand?
A brand name symbolises a company's products in the marketplace and distinguishes them from those of other companies. A brand and a company name can be the same and overlap in the case of well-known brands like Nike or Sony because the company believes that a single name is adequate for identifying all of its products.

Multiple brand names can be registered under the same corporate name. Wheel, Lux, Ponds, Surf Excel, and Vaseline are some of Hindustan Unilever Limited's well-known brands.

A brand is a word, logo, mark, symbol, or name used by a firm to help people distinguish one product from another. A company is a legal entity with its own identity, operation, and the ability to own many brands. A company is a legal body whose main aim is to do business and sell goods or services.

A trademark is a term given to a variety of products and services that is utilised as an intangible asset for a business. The company, on the other hand, is a made-up entity that fulfills many legal requirements. Filing income tax returns, annual filings, and other legal actions are among the things done.

The application for registration of a brand name or trademark must be filed with the trademark department. The company name, on the other hand, can be registered with the Ministry of Corporate Affairs.

In the case of trademark registration, no name search is required prior to filing an application. Only a free public trademark search is required of the applicant. Unlike a brand name, the applicant must do a company name search prior to submitting an application for company registration. The search should be done in the database of firm names.

The goal of creating a brand is to meet the expectations and desires of customers. A company is formed with the goal of producing and marketing its goods and services.
Are you Building a Business or Brand?
Expanding the scope of your organisation usually entails providing extra goods or services to your clients. Building your brand, on the other hand, usually entails narrowing your attention to a single concept that will represent your company in a larger way.

It is possible to create a lucrative company with a strong, easily recognised brand name, but this does not happen by chance. To balance the two, you must make a concerted effort to establish your brand alongside your business, and you must be willing to make compromises and concessions when necessary.

Unfortunately, it's usual for businesses to focus on one while disregarding the other, resulting in either a loss of profitability or a brand name dilution. Consider Dell Computer Corporation.

Dell Computer had a niche when it initially started. They were a company that sold personal computers to other companies directly. Dell was the world leader in personal computers (in both sales and earnings) in the first quarter of 2001, and their name was synonymous with "business personal computer specialists."

The next logical move was to expand the company. Dell, on the other hand, did it with complete disdain for their brand. They began selling personal computers to individuals, indicating that they were no longer a personal computer specialist business. Then they expanded their concentration to include consumer electronics, meaning they were no longer considered personal computer experts. They eventually transitioned to retail distribution, which meant they were no longer direct.

They even changed their name to reflect this new business strategy by 2003. Dell Inc. replaced Dell Computer Corp. as the company's name.

There's no arguing that these modifications were beneficial to the company. From $31.9 billion in 2000 to $61.1 billion in 2007, sales climbed gradually. However, as the company grew, the brand's worth fell. In 2007, they lost market share to Hewlett-Packard, and they never recovered.
So, what should Dell have Done Differently?
They should have spent as much time protecting their brand as they did develop their business. Their genuine strategies should be to dominate their categories and establish their brands. And limiting their brands so that they stand for something is generally the greatest way to do that.

Building your company will produce instant results, but without a brand to hang it on, your success will be transient. Customers may show you love and adoration if you build your brand, but they'll be few and far between if you let your business suffer.

So the answer is to focus on growing your business in the short term while keeping your brand identity in mind in the long run. Although it is easier said than done, it is not impossible. Just ask Apple, Samsung, Google, Microsoft, Zomato, Walmart, IBM, GE, Amazon, Flipkart, Coca-Cola, Volkswagen, Shell, Disney, HUL, TCS, Nestle, and others.
How to Build a Brand?
Building a solid brand on your own is not easy. However, you can stick to the following 8 action steps to derive the best results for your brand.

1. Identify Your Audience
2. Develop Your Brand Position
3. Pick a Business Name
4. Outline Your Brand's Story
5. Establish Your Brand's Look
6. Create a Logo
7. Write Your Slogan
8. Integrate Your Brand Everywhere

Building your brand identity provides something with which your customers can actually relate. It's what keeps customers coming back for more, distinguishes you from the competition, and converts one-time customers into brand loyalists. Never underestimate the value of developing a brand.
If these steps sound too complex to implement on your own, get in touch with Seagull Advertising. We provide a free consultation to unique brands like yours. Seagull Advertising is one of the most trusted branding & advertising agencies in Pune.
Seagull helps businesses 'Grow Better' by expanding their customer base through winning edge processes. As a branding and creative marketing company, we work towards nurturing and enabling organisations to achieve strategic advantages and growth for their brands.

So if you are looking for a branding agency in Pune or a marketing agency in Pune, get in touch with Seagull Advertising. Call +91-9545552750
---
---