11 Successful Email Marketing Strategies & Tips
Posted: February 4, 2019 | Author: Seagull Advertising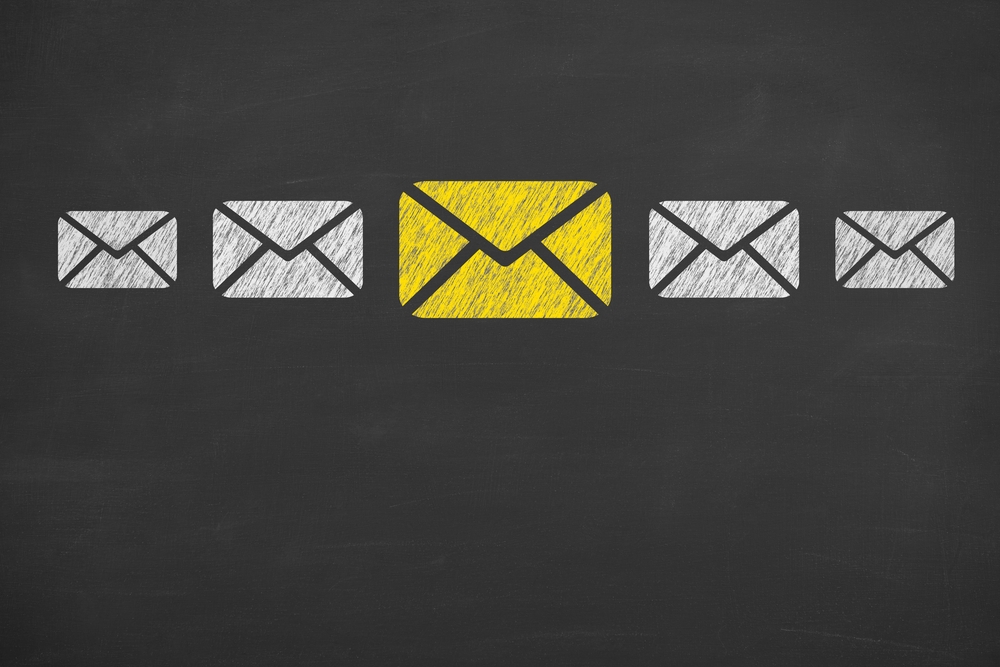 Marketing isn't just a job that you do; it is more of an art!
As a result, when you start a discussion regarding email marketing, you are bound to receive mixed reactions. Some will say that it doesn't work while others say that it does.
We say that it definitely works! But you have to know the right tactics and implement them in every email marketing campaign that you run.
Today we share with you our top 11 email marketing strategies that you should follow when executing a lead generation campaign.
In spite of multiple businesses failing in their email marketing strategies, it still remains to be one of the best marketing channels to gain targeted visibility & maximum ROI. Your attempts to successful marketing via emails will go down the drain if you don't employ some of these successful email marketing tips mentioned below -
1. Optimal use of CTAs
The purpose of your email is to drive the traffic towards your landing page. So, it is essential that you include 2-3 clickable links or CTAs(call-to-actions) in your email. These CTAs help your audience to take a decision which you want them to and redirect them to the landing page. With relevant links present in the body of the email, users should feel compelled to click and check out what you have to offer.
---
2. Easy to Unsubscribe
Each and every reader of your email will not find it to be completely relevant to them. For such scenarios, it is essential that you give them an option to opt-out of your list. If a user is unable to unsubscribe from your email easily they might mark your contact as spam and it will prove to be really disastrous! Hence, it is crucial that you always keep the process of unsubscribing straightforward & easy.
---
3. Short but Precise Content
Another email marketing tip is about the body of the email. Always remember - most users will not be going through the entire email that you send. They will try and scan for the most crucial points that appear attractive to them. Therefore, you should keep your email layout short, crisp, easy to browse. Try using bulleted points and short paragraphs to convey your message.
---
4. Minimum image usage
A lot of your recipients, if not all, will not look at the numerous pictures you include in your emails. So, unnecessarily adding too many images is merely a waste of space. Instead use well-coded HTML image-centric designs. Always refrain from sending emails containing one big image. Never add a message in an illustration that users have to see for completing the action you want from the email as many-a-times it may happen that images do not load because of network issues or some other technical glitches.
---
5. Personalisation
Personalisation is when marketers leverage user data within their email content to make the content feel tailor-made for the individual. It is a proven email marketing tip to increase opens rates and drive revenue by as much as 760% because it helps marketers give subscribers more relevant, individualised content. By gathering subscriber data and segmenting subscribers into more detailed lists, marketers are using this email marketing tactic to step away from mass messaging and instead provide a personalised touch.
---
6. Piggybacking a text version
If you work with HTML emails, then you should piggyback a text-only variant of the mail to the recipient. Many people read emails in the text-only version because they are mostly accessing it from their mobile devices. It is one of the few key email marketing strategies that most people forget, but you shouldn't.
---
Liking these email marketing strategies?
How about a complete set of 25 strategies for your real estate business?
---
7. Follow anti-spam rules
You will come across tips to avoid spamming a user via emails. It is vital that you go through them and follow them word-to-word. When you begin your email marketing efforts, it is imperative that you follow the anti-spam guidelines as mentioned by your email service provider. Although gaining a customer might be tough but if you spam them you will never ever get a chance to mail them anytime soon and it can also lead to legal issues.
---
8. Keeping your contact database clean
Nothing will ever be able to emphasise the essentiality of removing non-existent or unyielding email addresses from your email database. You should make sure that incorrectly formatted email addresses cease to remain when someone signs up. Successful email marketing strategies include pruning the addresses that are undeliverable, non-existent, or addresses to which emails are bouncing because of their inboxes being full.
---
9. A/B multi-variate testing
There is nothing worse for a business to end up straight into the spam folder after sending an email. So, before you delve right into the action, consider sending the test versions of the emails via the most popular and widely used email service providers. If you notice that a significant segment of your list is using another email provider, then you should include that in your test as well.
---
10. Use a mobile-friendly email template
The second last email marketing tip is to use a mobile-friendly template. Most users will glance through the preview and decide whether they want to open the email or not. To tackle this, you need to use a HTML email template that isn't wider than 600px (pixels). Try to add at least one value proposition and a link within the first hundred pixels. It may not be visually appealing, but it should suffice.
---
11. Lead Nurturing
If you already know what "drip marketing" is then you're already nurturing your users with the best possible email marketing strategy. However, if you don't know it, then it's high time that you educate yourself about it.
An email nurture series is a collection of lead nurturing emails that marketers send using auto-responders and marketing automation tools like HubSpot. Nurtured emails work by developing a rhythm that corresponds to the lead's position in the purchasing process or popularly know as the "buyers journey".
Email lead nurturing introduces a conversational aspect that builds on the previously provided information by the users. This data is accessible to every team within the organisation and they use it to provide a top quality user experience to all leads in the marketing funnel.
There you have it! Our top email marketing strategies that will help you deliver consistently better emails to all your contacts and increase the performance of your channel.
For a B2B email marketing strategy you can read our other blog here - B2B email marketing strategy
---
---