Real Estate Buyer Personas [Download Free Template]
Posted: February 14, 2019 | Author: Nitish Joshi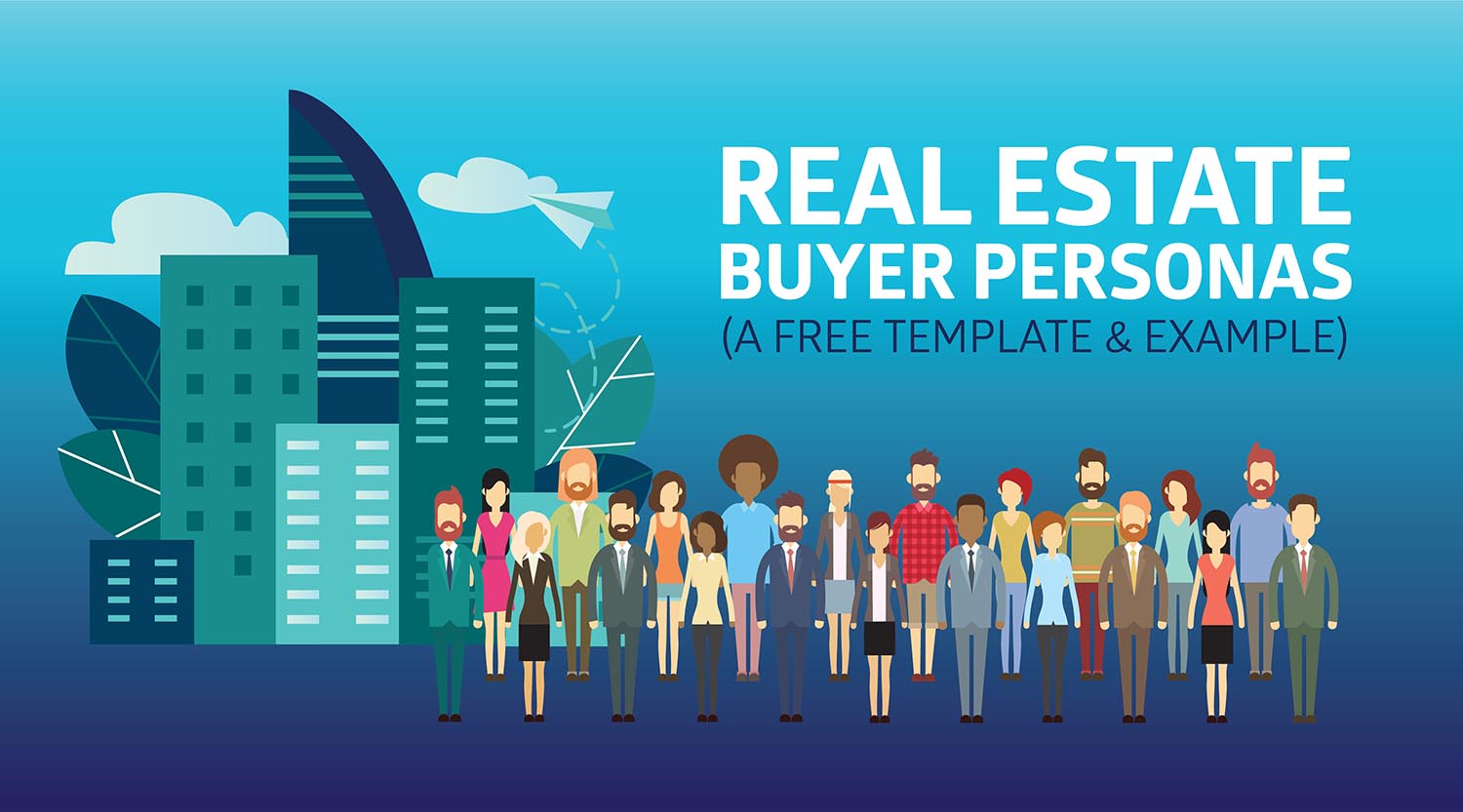 How much have you spent in the last few years for real estate marketing?

How many real estate ad campaigns do you have running simultaneously?

How effective was their return on investment (ROI)?
If these questions sound intriguing and scary, you may need to rethink the way you are promoting your real estate business online.
Read through the post to know what are real estate buyer personas and how to create them.
Included in the post is an example as well as a free downloadable real estate buyer persona template at the end.
New technologies have radically transformed the way businesses connect with clients. A modern and well-balanced approach to campaigns is essential for real estate businesses to refine their online marketing strategies, beat the competition & gain majority of the leads from the market.
Companies have started taking the content focused inbound marketing approach for their real estate business. Rather than heavy advertising, this strategy focuses on providing value to prospects at each stage of their buyer journey and solve their problems with pin-point solutions.
In this blog, we tell you how to create a buyer persona that will increase your engagement with prospective customers and indirectly increase revenue. Defining and building buyer personas is a very important part of the client acquisition journey and the overall inbound strategy.
Real Estate Buyer Personas
In order to understand the customer psyche, it is essential to ask yourself the right questions. By understanding "who, what, where, when, how, and why?" a more comprehensive and satisfying experience is provided for clients.
Becoming familiar with real estate buyer personas is a great way for your business to learn and support the clients in goal-directed buying decisions. Regardless of whether a buyer is interested in an investment property or a home to live in, a comprehensive understanding of real estate buyer personas will help you to gain insights on why and how you can influence them in their buying journey.
They are core to all inbound marketing strategies for any business working in any domain. Same applies to real estate as well.
---
---

What are buyer personas?
In the words of HubSpot - "Buyer personas are semi-fictional, generalised representations of your ideal customers."
They help you understand your customers (and prospects) better, and make it easier for you to tailor content to their specific needs, behaviours, and concerns.
Some of the best buyer personas are based on market research as well as on insights you gather from your actual customer base (through surveys, interviews, etc.). Depending on the size of your business and the variety of product offerings, you could have as few as one or two personas, or as many as 10 or 20.
All inbound marketing campaigns start with creation of buyer personas.
An ideal buyer persona includes information such as -
Age

Gender

Location

Income

Education

Marital status

Goals

Challenges or Pain Points

Online sources they look out for solutions

Online platforms they are active on

and more
By creating a personalised marketing strategy for each buyer persona, you can be sure to appeal to the needs and concerns of each. Below is the typical look of a buyer persona -
HubSpot has created a very handy buyer persona generation tool that anyone can use.
And best of all, its FREE! Check it out here - Make My Persona
---
How to create buyer personas for your real estate business?
In this section, we are going to outline the things to consider when creating a proper buyer persona.
QUESTIONS TO ASK BEFORE CREATING A BUYER PERSONA
Why would someone consider my product? (home, office space, land)
Who is my target audience? (first-home buyers, lifestyle upgraders, millennials, etc)
What data does past sales provide about my target customer base? (age, demographic, target area, etc)
Where does most of my target audience spend their time online? (google, facebook, whatsapp, news sites, etc)
If I were my own persona which type of helpful data would attract me? (guides, infographics, PPTs, videos, etc)
NEXT STEPS
Answer all the questions in Step 1
Give your buyer persona a name such that users who fulfil the same criteria fall under that common persona.
Provide a background story
Detail it by populating demographic data such as average income, job titles, location and even things that might interest them based on their age
Define their needs and goals
Try to identify the problems or challenges they face
Create valuable marketing content which will help them solve their problems
Customise content as per their liking and keep them engaged on a regular basis
---
Now that you have a much better idea of what a persona is and what constitutes in creating one, let's take a look at one such example -
Real Estate Buyer Persona Example
Luxury Home Buyers



Luxury home buyers are generally

HNIs

(High Net-worth Individuals) or professionals working abroad.
They fall in the

age bracket of 35-55 years

and are mostly married with 2 kids.
Giving their family the

best lifestyle

is generally the main goal of such buyers.
They may

already own a few homes

in and around the city.
These prospects often work in the IT domain and are searching for a sophisticated

home that offers all possible amenities

, including updated kitchens, high-end bathrooms, wooden flooring, a lavish pool and spa facilities.
This type of buyer may also be new to the luxury home industry, for example, a startup founder who sold off his company and now has the wealth to become a luxury home buyer.
These buyers are

happy to spend money

required to buy a secure home that offers luxurious amenities and which is located in some of the posh localities in the city.
Luxury buyers are attracted to crisp, clean styling and will

appreciate homes that boast natural light and modern, high-tech amenities

such as IoT powered devices.

T

hey will also

enjoy features like vaulted ceilings

, open floor plans, chandeliers and large bathrooms.
Luxury home buyers often

look at many homes before committing

to one and may have a long list of requirements for their new home.
While luxury buyers vary depending on their backgrounds and professions, it is safe to assume they will welcome high-quality, secure, well-constructed homes that offer ample space and unique features that suit their family's lavish lifestyle.
---
Closing Thoughts..
There you have it! A perfect start to your inbound marketing journey with real estate buyer personas.
But wait! Don't leave yet!
If you are interested in knowing the exact way of crafting buyer personas for your real estate business, we have for you a free downloadable powerpoint presentation.
Inside the PPT, we have included a persona completely filled and ready just for you.
It will give you a clear understanding of how to go about building your other personas and plan out your marketing strategies based around them. Download your template by clicking the button below.
Finally, if you are looking to work with one of the best creative HubSpot partner agencies in Pune, India to build your business in a sustainable way, give us a try!
Book your Free Consultation with us today!
---
---