Packaging as a Brand Ambassador: Making Your Product Stand Out
Posted: October 5, 2023 | Author: Seagull Advertising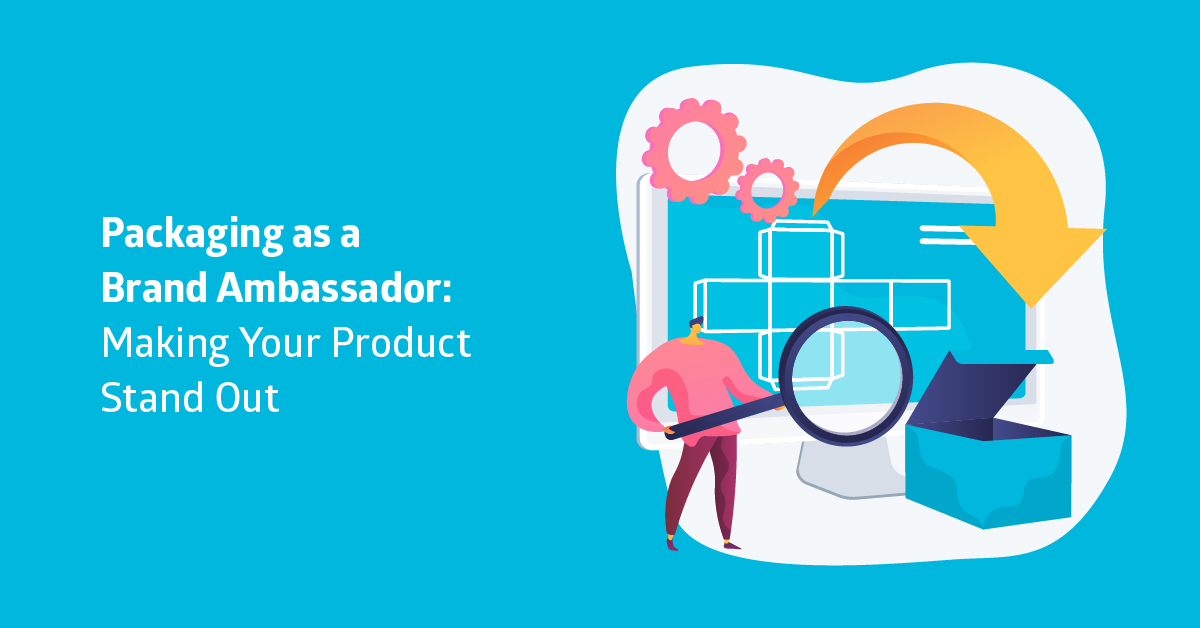 Did you know? Packaging acts as your silent brand ambassador as it communicates your brand's identity, value, quality and premiumness (depending on the offering) to your consumers. To cut it short, branding and packaging plays a significant role in shaping your customers' experience and driving purchasing decisions. It is no wonder then that in today's competitive world where every brand is eager to make that unique impression, branding and packaging has emerged as a crucial tool.

In this blog, we will explore the importance of branding and packaging. In addition, we will also take a look at a few branding and packaging examples of a few renowned brands. Finally, if you are looking for impactful brand packaging ideas and brand packaging services, we will explore why Seagull Advertising Agency would be your best choice. Read on!
The Importance of Branding and Packaging

Make that lasting first impression with impactful branding and packaging: When your potential customers come across your product, whether on a shelf in a supermarket or even on an e-commerce website, that's the first time they are interacting with your product, and you would certainly want them to be impressed at the very first glance. Because, this will be the branding and packaging image they would be carrying in their minds, hopefully for a long time. An eye-catching and well-designed packaging can create a memorable first impression that sets the tone for the entire customer lifecycle.

Let's take a look at an Indian product to understand this aspect of branding and packaging in a better way. Haldiram's understands that namkeens are impulse purchase items. Hence, from several brand packaging ideas, the brand must have gone with the designs that use vibrant and attractive colours. The result - its branding and packaging stands out and immediately leaves a good first impression.

Branding and packaging ideas help in communicating brand values: Whether your brand believes in sustainability, fostering strong connections, innovation or protecting the heritage, a good branding and packaging can help you communicate your brand values effectively. This could be achieved through the design, messaging or the materials used by your branding and packaging.

Look at the branding and packaging of Paper Boat. Not only does it exude nostalgia, it also communicates an instant connection with Indian flavours. The branding and packaging of Paper Boat seamlessly communicates its brand values of preserving and celebrating India's culinary heritage.

An effective branding and packaging helps you in differentiating your brand or product: As mentioned earlier, your product needs to stand out to defeat the competition. A good branding and packaging could turn out to be an effective tool to give your product an edge over others by highlighting your distinct features, benefits, ingredients, etc.

When we think of brand packaging ideas that have achieved this feat, one name that immediately rings a bell is Parle-G. Now, who would not remember the iconic yellow packaging that has become synonymous with biscuits in India. Its branding and packaging effectively communicates the product's simplicity, affordability and consistency.

The best brand packaging ideas focus on building loyalty: When branding and packaging becomes worth remembering, it fosters brand loyalty. Customers are more likely to buy your products repeatedly once they form positive associations with your products, and branding and packaging does play a significant role in it.

One such example of branding and packaging could be Amul. Its mascot and packaging have made Amul India's beloved brand.

Now, let's take a quick look into the key elements that make branding and packaging effective

Design: The design of your branding and packaging should have a visual appeal and should resonate with your target audience. In addition, it should also align with your brand identity, stand out from the crowd, and effectively communicate your brand story.

Look at Bira 91's minimalist and contemporary branding and packaging that communicates its youthfulness, and gives it an edge over others.

Functionality: Do consider functional aspects like ease of use, storage, and resealability. Your packaging should make the product convenient for consumers to use and store.

Messaging: Clear and concise messaging is crucial, when it comes to coming up with the best brand packaging ideas. Take care that your branding and packaging communicates essential information like product benefits, usage instructions, and ingredients. In addition, you could also use intriguing stories to create more impact.

Take a look at Kissan's branding and packaging that often communicates heartwarming stories about its products, connecting with consumers on an emotional level.

Sustainable branding and packaging is trending: Our world has become more eco-conscious, and rightly so. Make sure that the branding and packaging ideas you come up with focus on this aspect and prioritise eco-friendly practices.

FabIndia often uses eco-friendly materials and earthy designs in its branding and packaging, aligning with its values of promoting traditional craftsmanship and sustainable practices.

Consistency: If you wish to build a strong brand, your branding and packaging should maintain consistency to result in a quick recall.




Branding and packaging will keep evolving as consumer preferences and sustainability concerns arise. As a brand, you need to quickly adapt to these changes, in order to stand out and form a long lasting connection with your customers. If you wish to know more about how branding and packaging ideas could help your brand soar higher, and are in search of the best brand packaging services, you should get in touch with Seagull Advertising Agency. An array of brands have benefited from the brand packaging ideas proposed and implemented by Seagull Advertising Agency, and your brand could be the next to come up with inspiring branding and packaging.
---
---