Extraordinary Women in Marketing & Advertising in India
Posted: June 19, 2020 | Author: Aneesh Kamat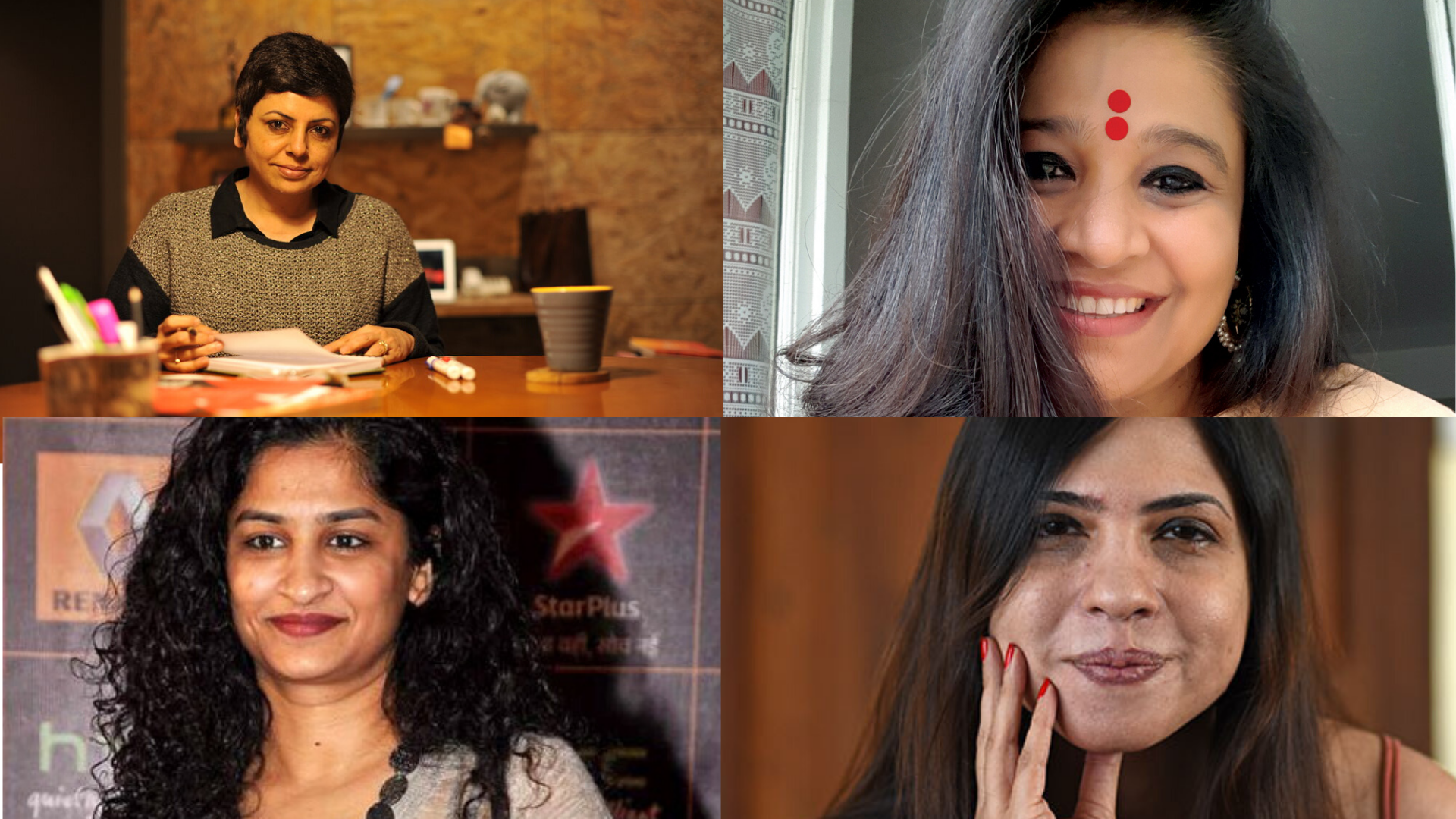 Sometime in February 2013, I was in Delhi attending the India chapter of Ad: Tech. It was a first for me – being part of a global digital marketing conference – and frankly, I was a little in awe of the big names present on the event schedule.
The opening keynote was given by Wendy Clark, the then SVP, Integrated Marketing Communications at Coca Cola. As Wendy took the stage and navigated through Coke's 'Liquid and Linked' Content Strategy, there was pin-drop silence in the room.
Not only was the entire audience intensely engaged in her keynote content, but also the fact that she was a sublime storyteller. Having had just started my career, I was of course completely bowled over by her presentation but even more by her empathy.
Let's take a look at five extraordinary women from the Indian communication industry:
1. Gauri Shinde
For a majority of India, Gauri Shinde shot to fame with her debut movie which also marked the return of Sridevi to the big screen. However, that's just the tip of the iceberg in the SIMC graduate's long journey.
From being a Copy Trainee in an ad agency in Pune to joining the films department at Lowe Lintas, and debut-directing the critically acclaimed 'English Vinglish', Gauri has come a long way. She's directed over 100 ad films for brands like Tanishq, Knorr Soup and Havells.
2. Kainaz Karmakar
The CCO of Ogilvy & Mather, West (India) is one of the agency's strongest creative pillars for a long time. Her love for psychology led her to the world of advertising.
The confessed cappuccino addict is the mind behind globally recognised campaigns like Savlon Healthy Hands Chalk Sticks and Beauty Tips by Reshma. Along with her creative partner, she led O&M to win 9 Cannes Lions in 2017 – a record for the agency.
3. Malvika Mehra
Malvika Mehra who currently helms the CCO chair at Dentsu India has a long history of creating stand-out work for many Indian brands. During her long stints with O&M and Grey, she's worked with clients like ITC Foods' Bingo!, Vodafone, SBI, Gillette, Dell, Fiat, Honda, Duracell and the Indian Army.
She has been recognised for her work globally and is included in Impact India's '50 Most Influential Women in Media, Marketing and Advertising' and Brand Equity's ''Top 20 Creative Directors in India' lists.
4. Swati Bhattacharya
With over 22 years of honing her creative craft at JWT, the current CCO at FCB Ulka is a go-getter at heart. Swati's work on the Bengali tradition of Shindoor Khela for The Times of India not only shows her courage – the campaign opened 50 temple society doors to include widows, transgenders, separated, divorcees and single mothers – but also her willpower for communication that changes the social fabric for better.
At the core of most of her work, one can observe deeply emotional connections with genuine empathy. Perhaps that's why her short film 'Double Shift' earned her the coveted Dadasaheb Phalke Award for the screenplay.
5. Ashwini Deshpande
An NID graduate, Ashwini is the co-founder of Elephant Design. Her work has won awards across categories like FMCG, healthcare, automobile, and food services. As a key member of The Design Alliance Asia Consortium, she has also edited a book titled 'Colours of Asia'.
Her vast experience also includes lecturing across 20 countries and being a jury member at some of the most prestigious design festivals. In 2019 (5th consecutive year) she featured among '50 Most Influential Women in Media in India' by Impact magazine.
I strongly believe that most women have a deeper sense of empathy that most men, and that is what makes women better communicators. As someone I know says, "Products have rationales. Brands have emotionales." Women have the intrinsic ability to pick accurate insights from a sea of complex emotions across a varied customer base. As women continue shattering the glass ceiling and take on leadership roles, organisations need to identify and encourage young female talent.
For more articles please visit https://seagulladvertising.com/blog
---
---