Explore 2023 Branding Trends & Stay Ahead
Posted: September 5, 2023 | Author: Seagull Advertising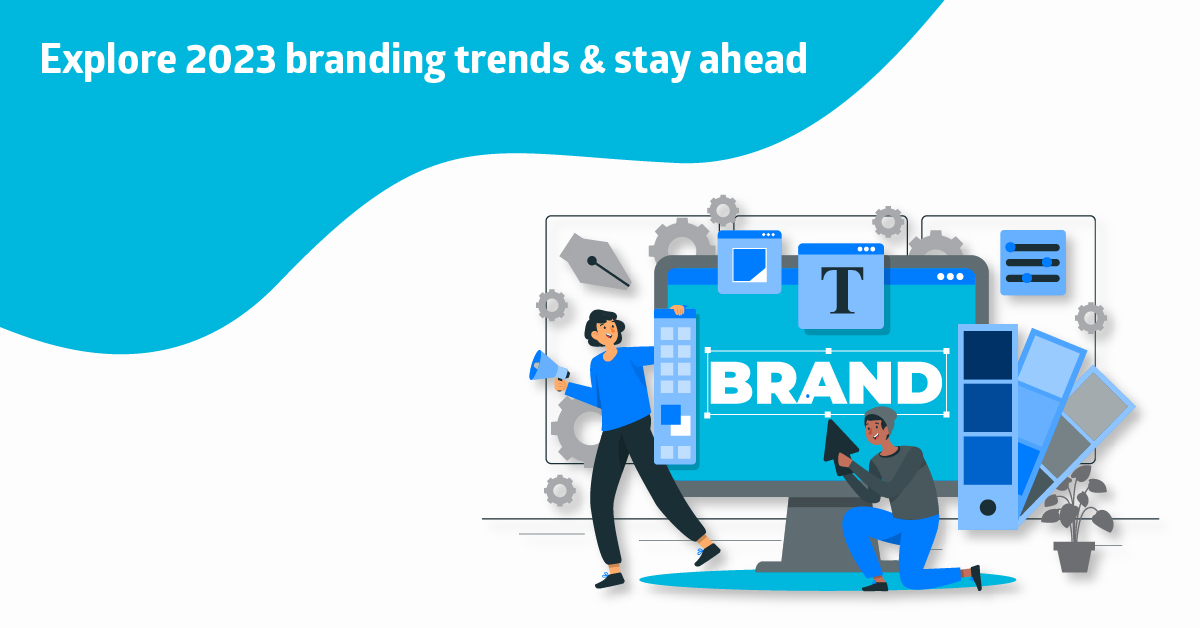 Seagull Advertising believes in not just being contemporary but staying ahead of the curve as well. It does this by closely following the emerging trends in branding, looking up for top trending brands as a part of its research, and matching pace with the advertising world. But have you ever wondered why keeping up to date with the emerging trends in branding is so important for crafting a fruitful creative strategy in advertising?

When you follow the emerging trends in branding, you not only get the upper hand in communicating your products and services in an effective way to your customers, but you also create a memorable first impression that stays in the minds of your target audience for a long time. It's no wonder then that following the emerging trends in branding is a critical part of your marketing and brand identity.

In this blog, we will take a look at the branding trends of 2023, and will also shed some light on why following trends in branding could prove to be of significant importance for your brand. Read on.
Animated Brand Experience – One of the Most Successful Emerging Trends in Branding
Animated brand experience involves adding small moving elements that add to the value your website offers. These elements could be something as simple as shifting color blocks, gifs, parallax scrolling, and more.

What an animated brand experience does is that it creates a unique experience for the visiting prospect and makes your website more memorable than your competitors.

Top Trending Brands Are Relying on Handmade Collaterals
Handmade products offer a unique feel and attract customers of all ages. Since it has that soothing feel of the old days, it forms an emotional connection with the audience. It's no wonder then that handmade is one of the emerging trends in branding in 2023. Hand-drawn elements can be added to your products, websites, and other marketing collaterals.
Nostalgia Branding – One of the Emerging Trends in Branding
When you tap into one's nostalgia with maybe cultural references or something else that evokes positive memories, you form a strong emotional connection. Nostalgia can be used across various industries by ensuring that the communication aligns with the current trends and brand values. One such example is the re-launch of Motorola Razr - the iconic flip phone from the early 2000s.
A Few of the Top Trending Brands Have Taken the Minimalist Approach
A minimalist approach helps your brand to stand out from the clutter as you get to focus on your core message. A minimalist approach smartly plays with colors, clean lines, and simple typography. Minimalist design can create a more elegant and sophisticated brand image, making it easier for customers to remember and recognize the brand.
Try One of the Most Ignored Emerging Trends in Branding – Cutouts
Quite often a few brands ignore the power of good packaging, and don't put in enough effort to innovate the packaging. But the top trending brands this year, have gone beyond the visual design and are using physical layers and cutouts to intrigue their customers. You may either add your logo cutout or use unique cutouts that reveal your brand tagline or something customers would connect to.
Associate With a Noble Cause
Social impact ads have always been at the forefront whenever emerging trends in branding are discussed. And a few of the top trending brands have kept this in mind for the year 2023 as well. Socially conscious customers prefer brands that align with their beliefs and values. One example that immediately comes to mind when we think of the emerging trends in branding is the ad by Dove. Its purpose-driven branding promotes self-esteem and body positivity among women through its "Real Beauty" campaign.
Do the exact opposite of competition sacking to be one of the emerging trends in branding
Competition sacking often creates a lot of buzz and attracts attention. But what happens when you do the exact opposite? Burger King created ripples when it took the exact opposite approach and instead of taking on its competitors, it urged its customers to buy from other food chains as a sign of compassion. This created an emotional connection with its consumer base and projected Burger King as an authentic brand that cares about human emotions.




If you wish to feature in one of the emerging trends in branding, you need an advertising agency in Pune that dares to take the path not taken. One such agency is Seagull Advertising - one of Pune's leading advertising agencies. Seagull Advertising focuses on delivering an impactful creative strategy in advertising that helps brands grow better with its deep research into emerging trends in branding.
---
---