Celebrating 25 Years of Seagull Advertising
Posted: May 7, 2021 | Author: Seagull Advertising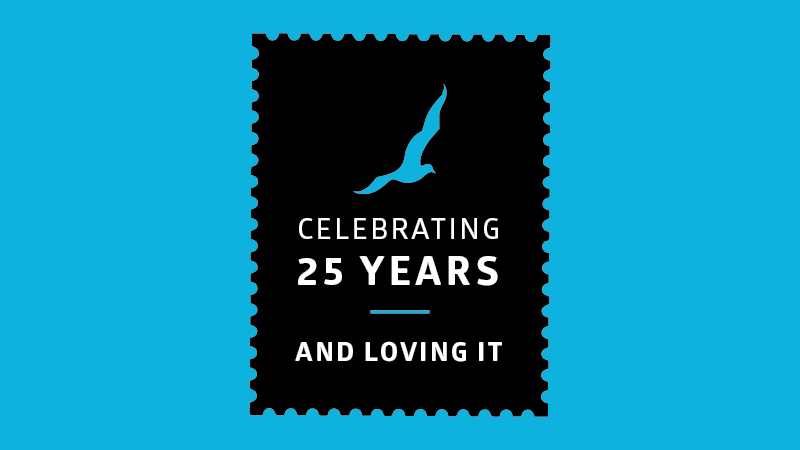 Your blog post coSeagull Advertising, a pioneer in the world of brand management and advertisement, has recently completed 25 years in the industry. As a top-tier advertising group located in Pune, Seagull had a gala event rejoicing its silver jubilee anniversary. The event was marked by a gathering and a vow to evolve further to add more value to the business community.
An Incredible Journey
In the past 25 years, Seagull has dedicatedly worked with various clients at local, national and global levels. The brands with which experts of Seagull Advertising have worked have grown in leaps and bounds, even in competitive environments. Tackling the ups and downs of the industry, Seagull has established itself as a world-class service provider in the expansive arena of advertisements.
Incredible Stats

The data in favour of Seagull is absolutely mind-boggling. A whopping 219,000 work-hours have been spent in assessments, analysis, strategy-making and implementation for various clients in a wide range of business domains. Literally hundreds of copy-writing teams have been involved in numerous projects all these years, led by dozens of smart and forward-looking creative heads. The journey till now has been like a never-ending party, fuelling company's growth.
Sailing Through All Odds
The journey was bumpy at times, due to unpredictable markets on certain occasions. But Seagull Advertising shrewdly went past all odds, creating an exclusive niche for its services, and delivering impeccable even within stringent deadlines, for various clients. Naturally, Seagull is always prepared to cross hurdles convincingly.
Pride Of Establishing And Enhancing Brands
The 25th anniversary celebration also recounted how in all these years Seagull Advertising has been instrumental in establishing hundreds of brands from different business sectors, establishing them and strengthening them with a professional attitude. The celebration encompasses the proud feeling of adding value to hundreds of other companies.
Building Memorable Experiences Since 1996
Founders and senior employees of the company, during the event, reminisced how they were able to stay focused on achieving the goal to grow Seagull as the best advertising agency in India, right from the very beginning in 1996. There have been several experiences full of learning and encouragement, which converted ideas into dreams.
Different Clients That Seagull Has Served
From real estate companies to green initiatives, Seagull Advertising has till date served many renowned clients. It has served the Kohinoor Group and Mahalaxmi Group in the real estate sector. It has successfully served the lifestyle brand C'LAI WORLD. Moreover, Seagull has delivered excellent branding solutions to 'tokri.com', an emerging ecommerce grocery store. The company has also worked for ORO, RANKA Jewellers, CARBAAZI, Thermax and many more companies.
An Illustrious Profile With Many Awards
Seagull Advertising has won numerous awards in the past 25 years, validating their world-class execution of different advertising projects. The company has won the prestigious Advertising Club Award at the Goa Fest. A sparkling feather was added to Seagull's crown when the company emerged as victorious at 'The Cannes Lion International Festival of Creativity'. This award is exclusively bestowed to an agency that leaves its mark in the world of advertising. Many such awards have enhanced the global recognition of Seagull Advertising.
Celebration During Lockdown
Everyone knows about the onslaught of Covid-19, especially in Maharashtra. Accordingly, all the staff planned responsibly to celebrate the event. The onus was to protect the society by preventing further spread of the disease. Each and every individual associated with the company played their part to celebrate the anniversary by complying with government regulations during lockdown.
A Gala Virtual Meet
The employees of Seagull Advertising have been working from home during lockdown. Evidently, the celebration for the 25th anniversary event also shifted to virtual platforms. There was a mega group meet on the virtual platform where employees of the agency gathered and participated whole heartedly. Each of the individuals spoke about what Seagull Advertising actually means to him/her. Some of the employees had a nice little cake in front of them, with a colorful '25' candle lit on it. Everyone wished Seagull more success in the future.
Pledging To Help The Society
During the virtual celebration of Seagull's 25 years in the industry, everyone pledged to help the society as much as possible during lockdown. By arranging resources and raising funds, Seagull Advertising has chalked out clear-cut plans to play a part in donating to the community.
Vows For The Future
The philosophy of Seagull Advertising rests on the fact of consistently evolving and delivering the best creative and innovative advertising solutions across a wide spectrum of business domains, that has made it the most reputable marketing agency in Pune. The vows of becoming an even better service provider grew stronger during the celebration.
Further Modernizing Advertising Approach
The management of Seagull Advertising has taken one oath while celebrating the 25th Birthday of the organization. It aimed at making advertising and branding solutions even trendier, upscale and accurately effective, leveraging on the signals from the market.
A Deeper Research And Implementation
There was also a short discussion among the staff to employ sharper and more precise methodologies to conduct market research and competitor analysis, and then implement the insights to create highly result-oriented creative solutions for companies in a case-specific manner. There was a friendly consensus on this matter.
Brighter Future
In the coming days, Seagull Advertising aims for a more expansive approach, diversifying its advertising services and strengthening its philosophy through high-standard, flawless works.
---
---