And the List Goes on.... All About Seagull's Diversified Client Portfolio
Posted: September 19, 2022 | Author: Seagull Advertising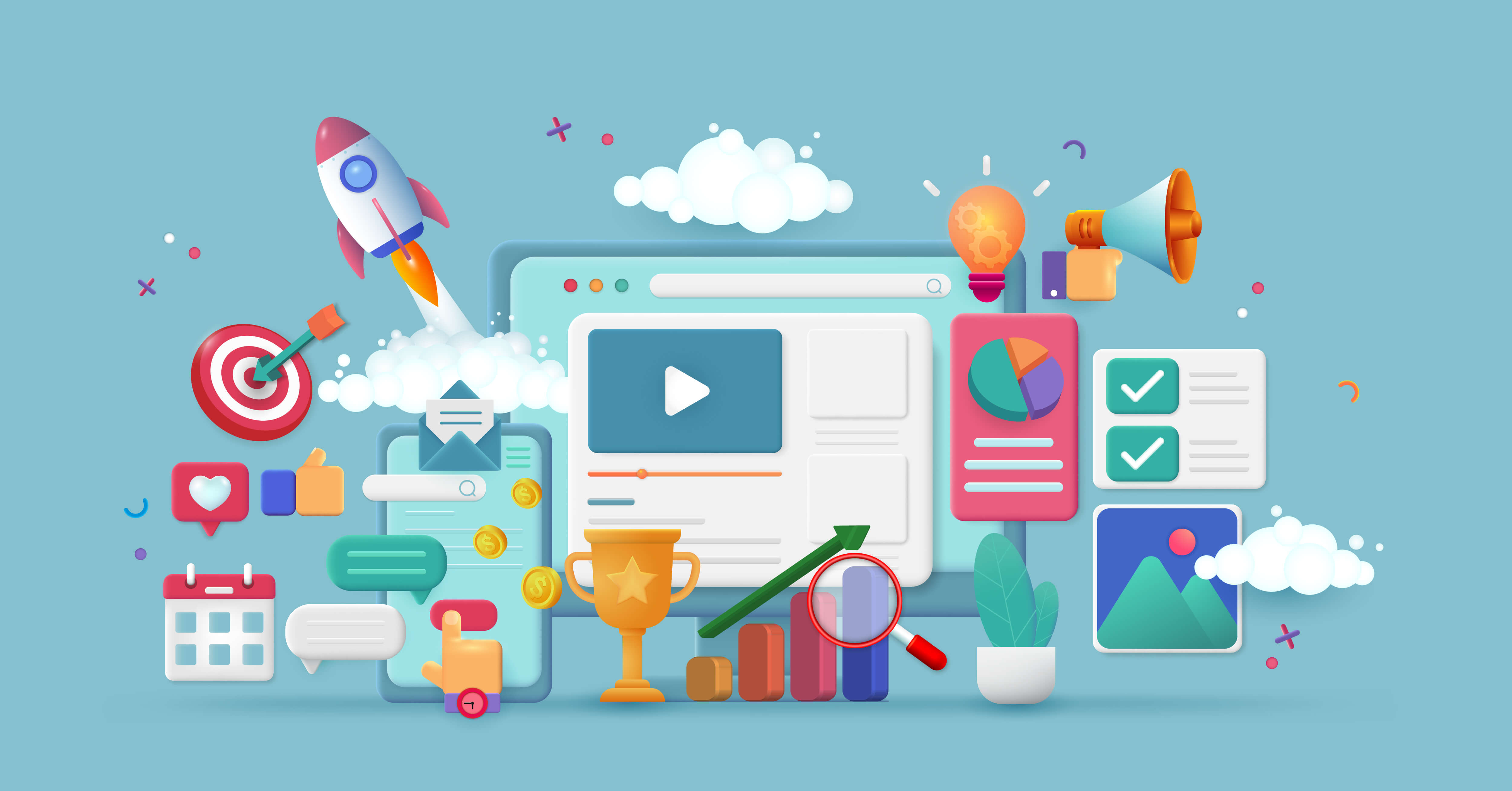 Customers believe in FACTS than just in words. Seagull Advertising has spread its wings wide and with a Grow Better motivation and has expanded our client base through a winning edge process. As a branding and creative marketing company, we have distinctive experience in BRANDING, MARKETING, and ADVERTISING SOLUTIONS. With the mission to bring the best from the brands that we have entrusted with us.
So, what are we specialized in?
Defining a brand's positioning
Ideating its brand architecture
Giving it a unique voice and visual identity
Here's a story of a company that always focused on winning the minds of its customers. Seagull Advertising in Pune assists brands in sharing their perspectives and with detailed research, we have assisted them with the services that help the brand grow. We track the performance and optimize campaigns that lead towards achieving brand objectives. Instilling growth by employing data-driven measurable metrics, supported by ideas, design and communication that profoundly connects to consumers at an emotional level is what we master in.
Initially, we were more engaged in the real estate sector and have gained broad experience in that industry. But we did not take a pause, we as a team explored our boundaries and widened our wings to inculcate more industries to cater to and make them stand out in the competition.
What industries do we cater to?
Education
Retail
FMCG
E-commerce & Tech
Real estate
Automotive
Engineering
Medical
Travel
Green Business
Lifestyle
We believe in customer satisfaction and precision and hence where everything is turning on the internet, businesses must build a strong online presence to get identified by customers, and Seagull Advertising ensures that these businesses have an impeccable presence in the industry.
This recognition reflects how well we collaborate with clients to help them achieve measurable results, stand out from the crowd, and stay ahead in a rapidly changing marketplace. We always use collaboration and teamwork to create inventive concepts and strategies that are not only innovative but also current and relevant. Our sole goal is to assist clients in growing their businesses. It is the internet age, and the business requires some viable equipment to compete in this rapidly changing market. Our company provides resources to brands, enabling them to compete and thrive in this competitive market.
Seagull Advertising in Pune is capable of handling 360-degree marketing of a brand to make them stand out in the market. Here are some excellent examples and brands that we have been working with. Seagull's brand strategy draws its power from a three-stage brand co-creation process called 'Wings for Profit'. Wings For Profit is a vital process that uncovers sharp consumer insights and emotions to co-create brands with consumers.
The real estate giants like Amanora, Pristine Properties, Kohinoor Group, Mahalaxmi Group (Zen Estates), Mantra Properties, Maple Apla Ghar, etc. have worked with us for a long time and have seen commendable outputs in their presence in the industry. With detailed research on each brand, by defining their USP, their brand values & mission we planned strategies that best suited the brand's growth.
Real estate is a big industry in Pune and hence we have a great reach and command of that sector, but this doesn't end here we have achieved success peaks on lot of other brands and industries. We have catered to the education sector for brands like HVB Global Academy, Symbiosis, INIFD, etc.
From the lifestyle brands, we had a great association with C'LAI World, PNG, Ranka Jewellers, Jai Hind, etc. These massive brands experienced noticeable growth after working with us. We are proud and happy to have onboarded such great associations. The FMCG industry requires great care as they are sensitive towards their clients experience a great impact if anything fails. Brands like KELZAI Volcanic water, God's Water, etc. were quite impressed with our work and praised us every now and then.
Focusing on the engineering sector Thermax was another conglomerate that we worked with and won a prestigious award for "Our piece de resistance!" at the Cannes International Festival of Creativity.
In the health care sector, we worked with several clients but one that we would love to share is Oyster & Pearl Hospital. We designed attractive campaigns that made them stand out from the rest. We have also worked with brands that focused on Green Businesses like Adar Poonawala- Clean city movement, Green Salute- waterless car care, etc.
The list is never-ending. We have helped brands grow in every sphere and have made them proud. We would also like to list some important awards that we have received for our creativity and out-of-the box ideations and services.

Made Some Noise With Our Awards:
ACT RESPONSIBLE CANNES TRIBUTES 2015- Our piece de resistance! An award at the Cannes International Festival of Creativity for our work for 'Thermax Profetherm'.


GOLD ABBY AWARD GOAFEST 2016- An experiential activation idea for the 'Waari' pilgrimage, done for our client 'Aapla Ghar' fetched us a Gold Abby Award and plenty of applause too!


BRONZE ABBY AWARD GOAFEST 2016- Our unique communication idea to promote Ancient Authentic Yoga for our client 'Divyayog' brought home a Bronze Abby Award!


BRONZE ABBY AWARD GOAFEST 2014- A powerful idea to inspire people to donate their eyes got us a Bronze Abby Award, Done for the Poona Blind Men's Association.


SILVER AWARD IAA OLIVE CROWN AWARDS 2016- We created innovative stationery for 'Kelzai Volcanic Water'. Besides a lot of appreciation, we also won a Silver Print Production Award!
So, these are the wings of Seagull that help you and your brand fly high like the other brands we worked with. Your brand is your baby, and it requires keen attention to flourish Seagull advertising is a branding and identity design service provider in Pune for your brand to experience growth. With our diversified client portfolio, we are ready to onboard you and help you grow. We would also like to announce that we have onboarded 2 new clients, Menlo Homes and Cocoa Melts, and we are sure they will have a splendid experience working with us. Contact us if you wish the same!
---
---